Small to mid-market Retirement Plan Solution
Why Retirement Link?
Best-in-class1 service
Dedicated relationship managers averaging 29+ years industry experience develop strategic business plans focusing on achieving plan goals​2
Competitive Pricing
Cost savings and access to zero-revenue funds
Broad and proven investment capabilities
Open architecture platform with 14,000+ funds from 200+ investment mangers with no proprietary fund requirements
Stronger participant outcomes
Award-winning3 financial wellness communications to help employees plan, save & invest
Financial wellness
Empowering participants to plan, save and invest for their futures
At J.P. Morgan, we believe stronger retirement outcomes start with deeper insights, and we actively share the breadth of J.P. Morgan Asset Management insights to help plan participants make more informed decisions. With personalized communications, instructional webcasts and interactive digital tools, we offer a comprehensive array of education designed to help participants achieve their retirement goals.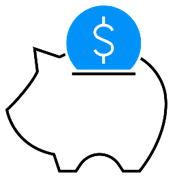 Help participants achieve their financial wellness goals with insights and tools from J.P. Morgan Asset Management and Chase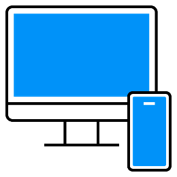 Plan participants can access their personalized digital experience in both English and Spanish – anytime, anywhere
Plan Sponsor Resources
Providing clients with best-in-class1 service
We are committed to keeping plan sponsors informed of the latest trends in today's changing retirement landscape. We do this by proactively sharing our insights, research papers and interactive website.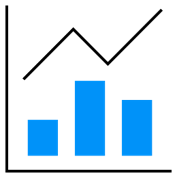 Insights and resources to help plan sponsors build stronger plans for their employees
Interactive website experience to help ease administrative
burden
Providing best-in-class1 service while delivering a more secure retirement
Help explain the benefits of Retirement Link to your clients
AWARDS AND ACCOLADES
6X AWARD WINNER
FOR OVERALL
RETIREMENT
COMMUNICATIONS3

99% OVERALL
RELATIONSHIP
MANAGER
SATISFACTION1

1 Chatham Partners Satisfaction Survey, 2021. Scores reflect clients who provided 7/6/5 on a 7 point scale. When evaluating DC providers, a top 2 box rating of 85% or greater corresponds to best-in-class rating. 8 out of the top 14 DC providers are incorporated into this survey. Best-in-class rating for Overall Satisfaction, Relationship Management, Investment Services, Participant Services, Plan Sponsor Services.
2 Relationship Managers average 29 years of industry experience; 23 years with J.P. Morgan, December 31, 2022. There can be no assurance that the professionals currently employed by J.P. Morgan Asset Management will continue to be employed by J.P. Morgan Asset Management or that the past performance or success of any such professional serves as an indicator of such professional's future performance or success.
3 Investment Management Education Alliance Star Awards, 2014 through 2019, including Overall Retirement Communications.