Market Navigation
Managing portfolios is hard work in the best of times, but it can put even more strain on financial professionals during volatile environments. Whether it's COVID-19 or the next market challenge, model portfolios offer expert management to see your clients through the uncertainties... and time savings to see them more often.
How models help financial professionals navigate volatility

Portfolio oversight
84%
Financial professionals say outsourcing delivers greater portfolio oversight1

Risk management
78%
Financial professionals want asset manager support on portfolio construction and risk management2

Investment access
60%
Financial professionals say outsourcing provides access to broader range of investments 1
A FINANCIAL PROFESSIONAL'S MOST TRUSTED RESOURCE DURING COVID-193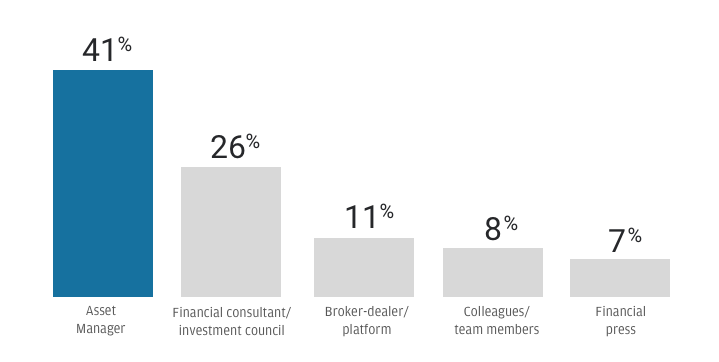 Learn about the other benefits of using models

Client Retention
65% of financial professionals say outsourcing investment management increases client retention1

Time saving
Model users spend 50% less time managing investments than do-it-yourself portfolio builders4
1AssetMark, 2019 Impact of Outsourcing Study.
2Broadridge Financial Solutions, 2020 advisor survey.
3ISS MI Market Intelligence, Trends in Asset Management Distribution, April 2020.
4Cerulli Associates, U.S. Asset Allocation Model Portfolios 2020.