New economy approach1
Properties positioned for the new economy
The next decade will require an enhanced approach focused on new economy assets positioned for growth and performance. A 25% allocation to property development with the flexibility to invest internationally, all through a new economy lens.
New economy property types
Consume
The path of goods from factory to consumer has been irrevocably fragmented from warehouse to store to doorstep. Logistics assets are increasingly diverse and differentiated as warehousing has expanded.
Logistic growth opportunities
Last mile warehouses
Last mile logistics terminals
Last mile services and recreation
Last mile healthcare
Live
Millennials are suburbanizing at a faster pace – needing more room at home for children and work. The sunbelt is attracting families seeking affordable locations with improving employment prospects.
Residential growth opportunities
Newly built single family rentals
Apartments in high-growth locations
Affordable housing
Age-restricted housing
Work
Infotech talent is now in more diverse locations than ever before. Meanwhile, Life science's growth and value add to the economy is driven by a fundamental change in lab productivity.

Tech growth opportunities
Flexible, tech-enabled offices in innovation hubs
Life sciences
Shown for illustrative purposes only. Properties above are owned by an affiliate of the Adviser and not JPMREIT. They are representative of the types of properties JPMREIT may invest in.
New economy development 2
J.P. Morgan Asset Management has 60+ years of experience building the properties where tenants want to be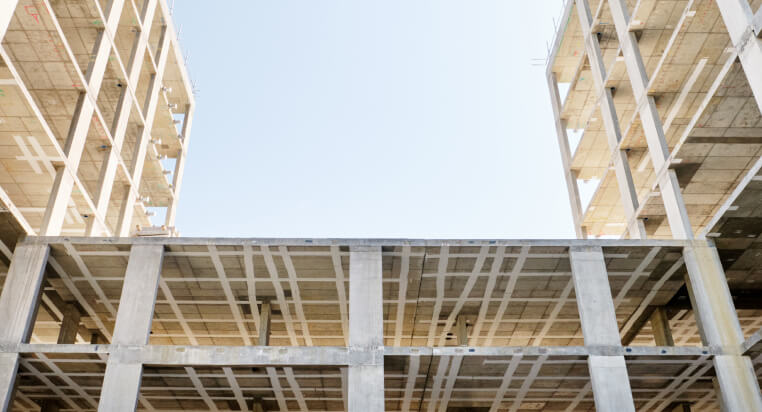 Total Development
143 million
square feet
Industrial
42 million
square feet
Residential
48 million
square feet
Office
31 million
square feet
Opportunistic international investments
At times, some property sectors, like logistics, in international cities may offer higher returns than in domestic markets3
Global industrial pricing
Yields, 05/2023
1 Source: J.P. Morgan Asset Management. For illustrative purposes only.
2 Represents J.P. Morgan Asset Management U.S. Real Estate development from 1/2001 to 08/2023.
3 Sources: CBRE, JLL, J.P. Morgan Asset Management. London is South East for office and warehouse. Prime office for Paris is Centre West excluding CBD. Data is based on availability as of May 31, 2023. Slide sourced from JPMorgan Guide to Alternatives.
DATA PRIVACY: There are a number of security protocols in place which are designed to ensure all customer data are kept confidential and secure. There are reasonable physical, electronic, and procedural safeguards that are designed to comply with federal standards to protect and limit access to personal information. There are several key controls and policies in place which are designed to ensure customer data are safe, secure and anonymous: (1) Before J.P. Morgan Asset Management (JPMAM) receives the data, all unique identifiable information, including names, account numbers, addresses, dates of birth and Social Security numbers, is removed. (2) JPMAM has put privacy protocols for its researchers in place. Researchers are obligated to use the data solely for approved research and are obligated not to re-identify any individual represented in the data. (3) JPMAM does not allow the publication of any information about an individual or entity. Any data point included in any publication based on customer data may only reflect aggregate information. (4) The data are stored on a secure server and can be accessed only under strict security procedures. Researchers are not permitted to export the data outside of J.P. Morgan Chase's (JPMC) systems. The system complies with all JPMC Information Technology Risk Management requirements for the monitoring and security of data. (5) JPMAM provides valuable insights to policymakers, businesses and financial advisors, but these insights cannot come at the expense of consumer privacy. JPMAM takes every precaution to ensure the confidence and security of account holders' private information.
Past performance does not guarantee future results. Financial data is estimated and unaudited.
This sales and advertising literature is neither an offer to sell nor a solicitation of an offer to buy securities. An offering is made only by the prospectus. This literature must be read in conjunction with the prospectus in order to fully understand all of the implications and risks of the offering of securities to which the prospectus relates. A copy of the prospectus must be made available to you in connection with any offering. No offering is made except by a prospectus filed with the Department of Law of the State of New York. Neither the Securities and Exchange Commission, the Attorney General of the State of New York nor any other state securities regulator has approved or disapproved of our common stock, determined if the prospectus is truthful or complete or passed on or endorsed the merits of the offering. Any representation to the contrary is a criminal offense.
An investment in shares of common stock of J.P. Morgan Real Estate Income Trust, Inc. ("JPMREIT") involves a high degree of risk. These securities should only be purchased if you can afford to lose your complete investment. Please read the prospectus for a description of the material risks associated with JPMREIT. These risks include but are not limited to the following:
We have a limited operating history and there is no assurance that we will be able to successfully achieve our investment objectives.

This is a "blind pool" offering. You will not have the opportunity to evaluate our future investments before we make them.

Since there is no public trading market for shares of our common stock, repurchase of shares by us will likely be the only way to dispose of your shares. Our share repurchase plan provides stockholders with the opportunity to request that we repurchase their shares on a monthly basis, but we are not obligated to repurchase any shares and may choose to repurchase only some, or even none, of the shares that have been requested to be repurchased in any month. In addition, repurchases will be subject to available liquidity and other significant restrictions. Further, our board of directors may make exceptions to, modify or suspend our share repurchase plan if in its reasonable judgment it deems such action to be in our best interest and the best interest of our stockholders. Our board of directors cannot terminate our share repurchase plan absent a liquidity event which results in stockholders receiving cash or securities listed on a national securities exchange or where otherwise required by law. As a result, our shares should be considered as having only limited liquidity and at times may be illiquid.

Distributions are not guaranteed and may be funded from sources other than cash flow from operations, including, without limitation, the sale of or repayments under our assets, borrowings, offering proceeds and advances or the deferral of fees and expense reimbursements, and we have no limits on the amounts we may pay from such sources.

The purchase price and repurchase price for shares of our common stock are generally based on our prior month's NAV (subject to material changes as described in the prospectus) and are not based on any public trading market. While there may be independent valuations of our properties from time to time, the valuation of properties is inherently subjective, and our NAV may not accurately reflect the actual price at which our investments could be liquidated on any given day.

We are dependent on the Adviser, as well as persons and firms the Adviser retains to provide services on our behalf, to conduct our operations. The Adviser will face conflicts of interest as a result of, among other things, the allocation of investment opportunities among us and Other J.P. Morgan Accounts (as defined in the prospectus), the allocation of time of its investment professionals and the substantial fees that we will pay to the Adviser.

This is a "best efforts" offering. If we are not able to raise a substantial amount of capital in the near term, our ability to achieve our investment objectives could be adversely affected. In addition, we are not required to call all of the commitments for our private offering and cannot guarantee that any capital commitments requested thereunder will be funded.

Principal and interest payments on any borrowings will reduce the amount of funds available for distribution or investment in additional real estate assets.

There are limits on the ownership and transferability of our shares.

If we fail to qualify as a REIT and no relief provisions apply, our NAV and cash available for distribution to our stockholders could materially decrease.
Statements contained herein may contain certain forward-looking statements relating to the JPMREIT and its affiliates. The statements are based on current market conditions which change over time. Any forward-looking statements are subject to significant risks and uncertainties. These forward-looking statements include statements relating to the JPMREIT's business prospects, future developments, market trends and conditions in the real estate industry. Actual results and events may differ materially from information contained in the forward-looking statements as a result of a number of factors, including any changes in the laws, rules and regulations relating to any aspects of the JPMREIT's business operations, general economic, market and business conditions. As result of these and other risks, uncertainties and assumptions, any forward-looking statements discussed herein might not occur in the way that we expect, or at all. Accordingly, you should not place reliance on any forward-looking information or statements.