SmartRetirement Blend is an all-in-one target date fund solution for any point of a participant's retirement journey - from maximizing savings during working years to making those assets last throughout retirement.

People Insights
Designing target date strategies around real-life saving and spending behavior

Investment Expertise
Using participant and market insights to build people-centered portfolios

Better retirement experience
Helping participants build and make the most of their retirement savings
Building participant savings during their working years
Our target date funds help more participants reach a comfortable level of retirement income versus industry peers.*

Source: J.P. Morgan retirement research, 2018–19.
*When compared with S&P TD Index.

Helping participants make the most of their savings once they retire
Our target date funds help support actual spending behavior in retirement while minimizing the risk of outliving assets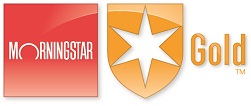 Analyst Rating GOLD1
AWARDED TO ENTIRE SERIES
2021 CIO Defined Contribution Plan Manager of the Year2
1 Source: Morningstar, US Fund Target Date categories. Analyst rating as of 10/4/21; applies to SmartRetirement Blend R6 mutual funds only. The Morningstar Analyst Rating™ is not a credit or risk rating. It is a subjective evaluation performed by various Morningstar, Inc. subsidiaries ("Manager Research Group") which, in the U.S., is Morningstar Research Services LLC, registered with and governed by the U.S. Securities and Exchange Commission. Funds are evaluated based on three pillars--People, Process, and Parent – to determine how they may likely perform relative to a benchmark over the long term on a risk-adjusted basis. The Analyst Rating scale is Gold, Silver, Bronze, Neutral, Negative. A rating of Gold, Silver or Bronze reflects the expectation of a fund's prospects for outperformance. The expectations and methodologies differ between active and passive funds. Analyst Ratings ultimately reflect the Manager Research Group's overall assessment, are overseen by an Analyst Rating Committee, and are continuously monitored and reevaluated at least every 14 months.
For more details about Morningstar's Analyst Rating, including its methodology, go to https://shareholders.morningstar.com/investor-relations/governance/Compliance—Disclosure/default.aspx
The Morningstar Analyst Rating should not be used as the sole basis in evaluating a fund, involves unknown risks and uncertainties which may cause the Manager Research Group's expectations not to occur or to differ significantly from what they expected, and should not be considered an offer or solicitation to buy or sell the fund.
2 CIO Industry Innovation Awards December 2021. The winners were scored and chosen by their CIO peers across the industry, from public and private funds to foundations, endowments, and sovereign wealth funds.
The target asset allocation depicts the Fund's targeted weights based on J.P. Morgan's internal analysis. The Fund's actual allocations may differ due to changes to these allocations. Diversification and asset allocation do not guarantee investment returns and do not eliminate the risk of loss. Past performance does not guarantee future results.
Emerging markets equities are represented by the MSCI EAFE Index.
Inflation Managed is allocated to TIPS (Treasury Inflation-Protected Securities): Treasury bonds adjusted to eliminate the inflation effects on interest and principal payments, as measured by the Consumer Price Index (CPI). REITs (Real Estate Investment Trusts): Companies that own or finance income-producing real estate, providing investors of all types regular income streams, diversification and long-term capital appreciation.