Participants experience a broad range of risks that could affect their ability to reach their retirement goals. To help get more people across the retirement finish line, JPMorgan SmartRetirement® Blend combines the best of both worlds–the lower cost of passively managed index strategies and active management in asset classes where we can add the most value.
A range of solutions to solve for a variety of needs
Our target date series can be delivered in a variety of different vehicles, as well as custom glide path solutions
People are at the center of what we do
JPMorgan's SmartRetirement® Target Date Series leverages the real-life behavioral data of millions of participants to fuel our investment decisions.
Time-tested process built with real-life participant behaviors With 50 years managing a range of global strategies, we developed a balanced approach to risk management which focuses on growth early-on, then shifts to savings retention before and during retirement.
Chart source: J.P. Morgan Asset Management. The strategic asset allocation depicts the Fund's targeted weights. Actual allocations may differ. We may adjust this amount based on J.P. Morgan's internal research and market conditions. Diversification and asset allocation do not guarantee investment returns and do not eliminate the risk of loss. Past performance does not guarantee future results. For illustrative purposes only.
* Cash and cash equivalents.
** Exposures may vary from time to time due to our tactical asset allocation process, which may be implemented through the use of futures and/or ETFs.
*** As represented by the EAFE Index. Inflation managed is allocated to TIPS (Treasury Inflation-Protected Securities): Treasury bonds adjusted to eliminate the inflation effects on interest and principal payments, as measured by the Consumer Price Index (CPI). REITs (Real Estate Investment Trusts): Companies that own or finance income-producing real estate, providing investors of all types regular income streams, diversification and long-term capital appreciation.
Delivering results to get participants over the retirement finish line
ALL SMARTRETIREMENT
BLEND VINTAGES
HAVE LOWER EXPENSE RATIOS THAN 92% OF PEERS3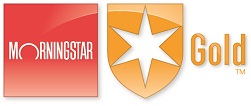 Analyst Rating
GOLD
1
AWARDED TO ENTIRE SERIES
"J.P. Morgan's established, disciplined and team-oriented approach to asset allocation continues to set the bar for target-date managers."
- Morningstar, 3/16/21
COMMITTED TO HELPING PEOPLE RETIRE CONFIDENTLY
Helping people make the most out of retirement
Mary Erdoes, CEO of Asset & Wealth Management, and Katherine Roy, Chief Retirement Strategist, discuss our commitment to retirement.
Open video in new window
Enhancements to Target Date Funds
Daniel Oldroyd, Portfolio Manager and Head of Target Date Strategies, highlights upcoming enhancements to our target date funds beginning late in the first quarter of 2022.
Open video in new window
---

1 Source: Morningstar, US Fund Target Date categories. Analyst rating as of 3/17/21; applies to SmartRetirement Blend R6 mutual funds only. The Morningstar Analyst Rating™ is not a credit or risk rating. It is a subjective evaluation performed by various Morningstar, Inc. subsidiaries ("Manager Research Group") which, in the U.S., is Morningstar Research Services LLC, registered with and governed by the U.S. Securities and Exchange Commission. Funds are evaluated based on three pillars--People, Process, and Parent – to determine how they may likely perform relative to a benchmark over the long term on a risk-adjusted basis. The Analyst Rating scale is Gold, Silver, Bronze, Neutral, Negative. A rating of Gold, Silver or Bronze reflects the expectation of a fund's prospects for outperformance. The expectations and methodologies differ between active and passive funds. Analyst Ratings ultimately reflect the Manager Research Group's overall assessment, are overseen by an Analyst Rating Committee, and are continuously monitored and reevaluated at least every 14 months.
For more details about Morningstar's Analyst Rating, including its methodology, go to https://shareholders.morningstar.com/investor-relations/governance/Compliance—Disclosure/default.aspx
The Morningstar Analyst Rating should not be used as the sole basis in evaluating a fund, involves unknown risks and uncertainties which may cause the Manager Research Group's expectations not to occur or to differ significantly from what they expected, and should not be considered an offer or solicitation to buy or sell the fund.
2 Source: J.P. Morgan retirement research, 2015-2017.
3 Source: Morningstar; as of 3/31/21. Based on prospectus net expense ratio rankings for the R6 share class of each vintage in JPMorgan SmartRetirement Blend Funds series versus their relevant Morningstar target date category Morningstar's source for prospectus net expense ratio is each fund's most recent prospectus. Different share classes may have different rankings.
---
Contact J.P. Morgan Funds Advisor Service Center at 1-800-480-4111 for a fund prospectus. Investors should carefully consider the investment objectives and risks as well as charges and expenses of the mutual fund before investing. The prospectus contains this and other information about the mutual fund. Read the prospectus carefully before investing.
This website is a general communication being provided for informational purposes only. It is educational in nature and not designed to be a recommendation for any specific investment product, strategy, plan feature or other purposes. By receiving this communication you agree with the intended purpose described above. Any examples used in this material are generic, hypothetical and for illustration purposes only. None of J.P. Morgan Asset Management, its affiliates or representatives is suggesting that the recipient or any other person take a specific course of action or any action at all. Communications such as this are not impartial and are provided in connection with the advertising and marketing of products and services. Prior to making any investment or financial decisions, an investor should seek individualized advice from personal financial, legal, tax and other professionals that take into account all of the particular facts and circumstances of an investor's own situation.
This fund incorporates Environmental, Social and Governance (ESG) information as part of the investment decision-making process. Investing on the basis of sustainability/ESG criteria involves qualitative and subjective analysis. There is no guarantee that the determinations made by the adviser will align with the beliefs or values of a particular investor. Companies identified by an ESG policy may not operate as expected, and adhering to an ESG policy may result in missed opportunities.
TARGET DATE FUNDS: The JPMorgan SmartRetirement Blend Funds are target date funds with the target date being the approximate date when investors plan to retire. Generally, the asset allocation of each Fund will change on an annual basis with the asset allocation becoming more conservative as the Fund nears the target retirement date. The principal value of the Fund(s) is not guaranteed at any time, including at the target date.
CONFLICTS OF INTEREST: Refer to the Conflicts of Interest section of the Fund's Prospectus.
RISKS ASSOCIATED WITH INVESTING IN THE FUNDS: The underlying funds may use derivatives, which are instruments that have a value based on another instrument, exchange rate or index. In addition, the Fund may invest directly in derivatives. Derivatives may be riskier than other types of investments because they may be more sensitive to changes in economic and market conditions and could result in losses that significantly exceed the Fund's or the underlying Funds' original investments. Many derivatives will give rise to a form of leverage. As a result, the Fund or an underlying fund may be more volatile than if the Fund or the underlying Fund had not been leveraged because the leverage tends to exaggerate the effect of any increase or decrease in the value of the Fund's or the underlying Fund's portfolio securities. Derivatives are also subject to the risk that changes in the value of a derivative may not correlate perfectly with the underlying asset, rate or index. The use of derivatives for hedging or risk management purposes or to increase income or gain may not be successful, resulting in losses, and the cost of such strategies may reduce the Fund's or the underlying funds' returns. Derivatives also expose the Fund or the underlying funds to the credit risk of the derivative counterparty.
To achieve its strategy, the Fund may invest in other underlying collective trust fund and exchange-traded fund, so the Fund's investment performance is directly related to the performance of the underlying funds. The investment objective of an underlying fund may differ from, and an underlying fund may have different risks than, the Fund. There is no assurance that the underlying funds will achieve their investment objectives. International investing involves increased risk and volatility due to possibilities of currency exchange rate volatility, political, social or economic instability, foreign taxation and differences in auditing and other financial standards. The Fund may invest a portion of its securities in small-cap stocks. Small-capitalization funds typically carry more risk than stock funds investing in well-established "blue-chip" companies since smaller companies generally have a higher risk of failure. Historically, smaller companies' stock has experienced a greater degree of market volatility than the average stock. The Fund may invest in securities that are below investment grade (i.e., "high yield" or "junk bonds") that are generally rated in the fifth or lower rating categories of Standard & Poor's and Moody's Investors Service. Although these securities tend to provide higher yields than higher-rated securities, there is a greater risk that the Fund's share price will decline.
Real estate investing may be subject to a higher degree of market risk because of concentration in a specific industry, sector or geographical sector. Real estate investing may be subject to risks including, but not limited to, declines in the value of real estate, risks related to general and economic conditions, changes in the value of the underlying property owned by the trust and defaults by borrower. There may be additional fees or expenses associated with investing in a Fund of Funds strategy.
Asset allocation/diversification does not guarantee investment returns and does not eliminate the risk of loss.
MORNINGSTAR DISCLOSURE: The Morningstar RatingTM for funds, or "star rating", is calculated for managed products (including mutual funds, variable annuity and variable life subaccounts, exchange-traded funds, closed-end funds and separate accounts) with at least a three-year history. Exchange-traded funds and open-ended mutual funds are considered a single population for comparative purposes. It is calculated based on a Morningstar Risk-Adjusted Return measure that accounts for variation in a managed product's monthly excess performance, placing more emphasis on downward variations and rewarding consistent performance. The top 10% of products in each product category receive 5 stars, the next 22.5% receive 4 stars, the next 35% receive 3 stars, the next 22.5% receive 2 stars, and the bottom 10% receive 1 star. The Overall Morningstar Rating for a managed product is derived from a weighted average of the performance figures associated with its three-, five-, and 10-year (if applicable) Morningstar Rating metrics. The weights are: 100% three-year rating for 36-59 months of total returns, 60% five-year rating/40% three-year rating for 60-119 months of total returns, and 50% 10-year rating/30% five-year rating/20% three-year rating for 120 or more months of total returns. While the 10-year overall star rating formula seems to give the most weight to the 10-year period, the most recent three-year period actually has the greatest impact because it is included in all three rating periods. Rankings do not take sales loads into account.
Some of Morningstar's proprietary calculations, including the Morningstar Rating™, are not customarily calculated based on adjusted historical returns. However, for new share classes/channels, Morningstar may calculate an extended performance Morningstar Rating. The extended performance is calculated by adjusting the historical total returns of the oldest share class of a fund to reflect the fee structure of the younger share class/channel, attaching this data to the younger share class' performance record, and then compounding the adjusted plus actual monthly returns into the extended performance Morningstar Risk-Adjusted Return for the three-, five-, and 10-year time periods. The Morningstar Risk-Adjusted Returns are used to determine the extended performance Morningstar Rating. The extended performance Morningstar Rating for this fund does not affect the retail fund data published by Morningstar, as the bell curve distribution on which the ratings are based includes only funds with actual returns. The Overall Morningstar Rating for multi-share funds is based on actual performance only or extended performance only. Once the share class turns three years old, the Overall Morningstar Rating will be based on actual ratings only. The Overall Morningstar Rating for multi-share variable annuities is based on a weighted average of any ratings that are available.
While the inclusion of pre-inception data, in the form of extended performance, can provide valuable insight into the probable long-term behavior of newer share classes of a fund, investors should be aware that an adjusted historical return can only provide an approximation of that behavior. For example, the fee structures of a retail share class will vary from that of an institutional share class, as retail shares tend to have higher operating expenses and sales charges. These adjusted historical returns are not actual returns. The underlying investments in the share classes used to calculate the pre-performance string will likely vary from the underlying investments held in the fund after inception. Calculation methodologies utilized by Morningstar may differ from those applied by other entities, including the fund itself.
Total return assumes reinvestment of dividends and capital gains distributions and reflects the deduction of any sales charges, where applicable. Performance may reflect the waiver of a portion of the Fund's advisory or administrative fees for certain periods since the inception date. If fees had not been waived, performance would have been less favorable.