Inflation has soared over the past year due in part to strong demand and in part to supply chain difficulties due to the disruptive effects of the pandemic.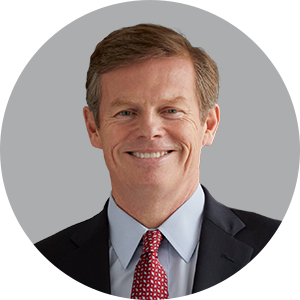 The U.S. Omicron wave saw confirmed cases peak at an astounding 800,000+ per day in January, temporarily slowing the economic recovery. Cases then fell to roughly 30,000 per day by mid-March but then rebounded to over 100,000 per day in May. However, the Omicron variant has proven to be less lethal than earlier COVID-19 strains, and vaccines continue to be very effective at preventing serious illness or death. This being the case, after more than two years of the pandemic, most Americans are returning to normal activities, providing a significant boost to aggregate demand in the short run.
Conversely, demand is being reduced by a fast-falling federal deficit. According to the latest Congressional Budget Office estimates, the federal deficit could fall from $2.8 trillion or 12.4% of GDP in fiscal 2021 to just $1.0 trillion or 4.2% of GDP in fiscal 2022. This would mark the single largest decline in the budget deficit relative to GDP since 1947 and reflects an end to a host of government benefits, many of which were particularly significant for low- and middle-income consumers. We do not expect any further significant fiscal stimulus from this Congress or the next one and, without this aid, we expect consumer spending, particularly on basic goods and services, to grow more slowly throughout the rest of this year and into 2023.
Inflation has soared over the past year due in part to strong demand and in part to supply chain difficulties due to the disruptive effects of the pandemic. These problems are being extended in 2022 due to the COVID-19 situation in China and Russia's invasion of Ukraine. On the former issue, we expect the Chinese government to maintain a "zero-COVID-19" policy for most of the year. While this may prevent an immediate huge wave of fatalities, it will also result in rolling lockdowns, disrupting both domestic economic activity and exports.
On the latter issue, the brutal Russian invasion of Ukraine has evolved into a protracted conflict in the east of the country. Disruption from the war itself along with sanctions on Russia have resulted in further increases in food and energy prices. However, provided there is no further escalation, global producers and consumers will likely gradually adapt to the situation. High commodity prices will likely play their normal role of promoting more supply and less demand, allowing global commodity prices to generally move sideways or down in the months ahead.
Lower demand meets constrained supply
Real GDP fell 1.5% in the first quarter following a 6.9% gain in the fourth quarter of last year. We believe that both the fourth-quarter gain and the first-quarter loss were likely exaggerated, although the Omicron wave added genuine weakness to first-quarter economic activity. Real GDP growth appears to have reaccelerated to a 3%-5% pace in the second quarter. However, we expect growth to drift down in the second half of the year as demand is hit by fiscal drag, a high dollar, higher mortgage rates and lower consumer confidence.
That being said, we do not expect demand to collapse, as there appears to be huge pent-up demand for vehicles, houses and consumer products that have been in short supply over the pandemic. Spending should also be buoyed by pent up demand for travel, leisure and entertainment after the pandemic.
Another source of resilience will be pent-up demand for labor. At the end of April, there were 11.4 million job openings, which amounted to almost twice the number of people counted as unemployed in the May jobs survey conducted two weeks later (see Exhibit 1).
Exhibit 1: Ratio of job openings to job seekers
JOLTS job openings* divided by unemployed persons, JOLTS lagged 1 month
Source: Bureau of Labor Statisics, J.P. Morgan Asset Management. *JOLTS job openings from Feb. 1974 to Nov. 2000 are J.P. Morgan Asset Management estimates. Data are as of June 3, 2022.
Even if low consumer confidence and slowing economic momentum reduce job openings in the months ahead, an excess demand for labor, in the face of very slow growth in labor supply, could cut the unemployment rate to 3.3% in the fourth quarter of this year and 3.1% in the fourth quarter of 2023 from its current rate of 3.6%.
Very low unemployment should also contribute to continued strong wage gains and this, in turn, should feed through to some stickiness in recently very high inflation. We do expect some transitory forces, such as high energy prices partly due to the Ukraine invasion, a chip shortage boosting auto prices and government aid boosting food spending, to wane in the months ahead. However, the effects of higher wage inflation, higher shelter inflation due to the lagged impact of higher home prices and higher inflation expectations should linger (see Exhibit 2). For this reason, we expect that core consumption deflator inflation, currently at 4.9% year-over-year, will only fade to 4.0% by the fourth quarter of 2022 and 3.2% by the fourth quarter of 2023.
Exhibit 2: Contributors to headline inflation
Contribution to y/y % change in CPI, non seasonally adjusted
Source: BLS, J.P. Morgan Asset Management. Contributions mirror the BLS methodology on Table 7 of the CPI report. Values may not sum to headline CPI figures due to rounding and underlying calculations. "Shelter" includes owners equivalent rent and rent of primary residence. "Other" primarily reflects household furnishings, apparel and medical care services.
Guide to the Markets – U.S. Data are as of May 26, 2022.
One crucial assumption in our outlook is that the Federal Reserve will be patient in trying to guide inflation back to its 2.0% target. Clearly, a 4.9% year-over-year increase in the core consumption deflator is higher than it would like and it would prefer inflation to come down quickly. However, it will also likely note the very significant braking power being applied to the economy by falling budget deficits, a higher dollar and higher mortgage rates. Because this could threaten recession and because long-term forces should continue to reduce inflation in the years ahead anyway, we expect Fed rhetoric to turn more dovish in the months ahead. That being said, we still expect the Fed to follow its current rough guidance of 0.5% hikes at both its June and July meetings, and 0.25% hikes at the remaining three meetings of 2022, boosting the federal funds rate to a range of 2.50%-2.75% by the end of this year. In 2023, we expect it to further decelerate its pace of tightening, raising rates by 0.25% only in every second meeting, although continuing its gradual reduction of its balance sheet.
Finally, we believe the combined effects of slowing U.S. economic growth and a more dovish Federal Reserve will put some downward pressure on the U.S. dollar, gradually alleviating some of the pressure on U.S. exports but simultaneously boosting the dollar value of the overseas profits of U.S. corporations and the dollar returns on international financial assets.