Cyclical location and asset allocation: How should investors position through a challenged recovery?
Asset allocation
Given the nature of the global recovery and the shifting pockets of opportunity, the best way to approach asset allocation is to broadly diversify and work with active managers.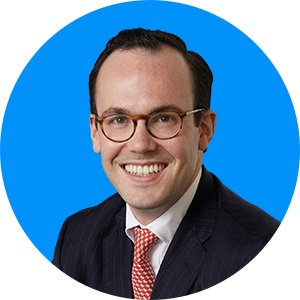 As investors consider the rest of this year, it is clear that the backdrop for investing has changed from the beginning of 2022. Moreover, much is still uncertain, and investors face a wall of worries.
Cyclical positioning remains the foremost concern, and it should be noted how unusual this cycle has been. However, halfway through the year, the concerns have changed: no longer are investors worried about the length of the runway; instead, they are worried that the runway has disappeared. Still, investors would do well to step back from near-term concerns and focus on the bigger picture.
The impact of the pandemic on the economy continues to fade as the U.S. government shifts policy away from COVID-19 eradication and toward "cohabitation"; a high probability of divided government in the U.S. following mid-year elections suggests that future fiscal stimulus will be limited; and, due to upward wage pressure and ongoing supply chain constraints, higher inflation will likely linger. This economic landscape is impacting corporations, which face weaker demand alongside higher costs and a normalizing Fed. Meanwhile, the re-acceleration in global economic momentum, which once looked promising, is now rolling over very bumpy terrain.
In other words, investing has become more complicated in a short period of time.
The natural next question, then, is: How should investors be positioned?
Despite the changes in the backdrop, there is still room to run for cyclicality and quality in portfolios.
Ongoing U.S. monetary policy tightening has pushed yields sharply higher, resulting in one of the worst years for bond investors in recent memory. However, given the possibility of a Fed "balk" in the face of deteriorating economic data, investors may consider taking a more neutral stance on duration while taking advantage of widening spreads by increasing allocation to lower-quality debt instruments.
From an equity perspective, investors should look primarily toward profitability. This favors an allocation both to quality and to some value sectors. Outside the U.S., cyclically oriented markets like Europe and Japan could benefit from the global recovery, but the war in Ukraine and China's slowdown have temporarily complicated this outlook. Longer-term opportunities are also worth considering, particularly as valuations have become more attractive, including the emerging Asian world and U.S. technology.
This changing backdrop may also push investors to further diversify portfolios. Correlations have worked in the wrong way so far this year, suggesting the need to consider a heartier allocation to alternatives, which are typically uncorrelated to public markets. Meanwhile, geopolitical tension helps explain the heightened interest in ESG investing, which can mitigate some – though not all – of the risks in markets.
Looking at portfolio positioning, this outlook has only partially been implemented. Fixed income allocations to low duration, core bonds and foreign debt are relatively elevated; however, appetite for extended credit is depressed. In equities, allocation to value has moved higher while allocation to growth has fallen, resulting in portfolios that appear to be more value-oriented than in recent history. However, continued interest in passive investing has pushed dollars into funds that may be "value" in name only, with more "growth" than "core" in the broad Russell 1000 Index and more "core" than "value" in the Russell 1000 Value index. Meanwhile, interest in non-U.S. stocks has waned. Put another way, today's opportunities have not yet been fully embraced.
All told, the investing landscape is challenged. Given the nature of the global recovery and the shifting pockets of opportunity, the best way to approach asset allocation is to broadly diversify and work with active managers.
Exhibit 15: Investor allocations
Trailing 12-month allocation, April 2022
Source: J.P. Morgan Asset Management
Data are as of May 31, 2022