Important Information
JPMorgan Future Transition Multi-Asset Fund
1. The Fund invests primarily (i.e. at least 70% of its total net asset value) in debt and equity securities (directly or indirectly through collective investment schemes) whose issuers may benefit from, or contribute to, the transition towards the future world. The Fund will have limited Renminbi (RMB) denominated underlying investments.
2. The Fund is therefore exposed to a range of investment related risks which includes risks associated with the Fund's investment strategy (including risks associated with future transition concept, its sub-themes and changing market trends, risks associated with concentration in a single theme and/or sub-theme and risks associated with the use of big data and artificial intelligence technique), dynamic asset allocation strategy, debt securities (including downgrading risk, below investment grade/ unrated investment risk, credit risk, interest rate risk, valuation risk, volatility and liquidity risk), equity, emerging markets, investing in other collective investment schemes, concentration, currency, derivatives, liquidity, hedging, class currency and currency hedged classes. In addition, RMB hedged classes expose to risks associated with the RMB currency and currency hedged classes risks. RMB is currently not freely convertible and RMB convertibility from offshore RMB (CNH) to onshore RMB (CNY) is a managed currency process subject to foreign exchange control policies of and restrictions imposed by the Chinese government. There can be no assurance that RMB will not be subject to devaluation at some point. The Manager may, under extreme market conditions when there is not sufficient RMB for currency conversion and with the approval of the Trustee, pay redemption monies and/or distributions in USD.
3. Where the income generated by the Fund is insufficient to pay a distribution as the Fund declares, the Manager may at its discretion determine such distributions may be paid from capital including realised and unrealised capital gains. Investors should note that the payment of distributions out of capital represents a return or withdrawal of part of the amount they originally invested or from any capital gains attributable to that original investment. Any payments of distributions by the Fund may result in an immediate decrease in the net asset value per unit. Also, a positive distribution yield does not imply a positive return on the total investment. The distribution amount and net asset value per unit of a currency hedged class may be adversely affected by differences in the interest rates of the reference currency of the relevant currency hedged class and the Fund's base currency, resulting in an increase in the amount of distribution that is paid out of capital and hence a greater erosion of capital than other classes of units.
4. Investors may be subject to substantial losses.
5. Investors should not solely rely on this document to make any investment decision.

Read More
#MedTech #FutureTrends #MultiAssetFund

Medical technology (medtech) in the future world
We are seeing rapid digital transformation and the application of advanced technologies in the healthcare industry. With rising life expectancy and living costs as well as more specialised medical care, the demand for cost-effective and innovative solutions is on the rise, presenting new investment opportunities.

Innovative medical care
Technology is advancing the process of diagnosis – listening & observing the signs and symptoms, enquiring about patient medical history and examining – while presenting market opportunities.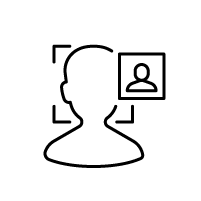 Observing Medical devices that employ facial recognition technology, artificial intelligence (AI) and machine learning can improve the accuracy of diagnosis.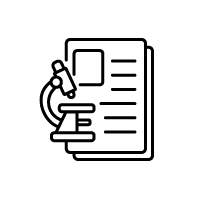 Enquiring Smart data is also advancing the management and analysis of patients' medical records, shortening consultation time and improving the efficiency of treatment.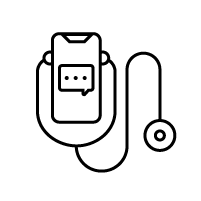 Listening New communication technologies are enabling virtual conversations between patients and doctors. Such consultations could cost 3 times1 less than in-person visits.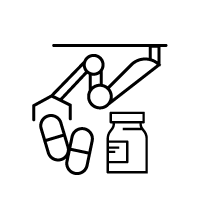 Examining Wearable technology in healthcare is helping patients keep track of their heart rate and physical activity, and enabling doctors to better examine and assess their patients' vital signs.
Advanced medical technologies are enhancing the quality of patient care while improving the efficiency and sustainability of healthcare systems, offering early-stage investment opportunities.

Unleashing opportunities in healthcare with a medtech blueprint
Optimising future world trends, the JPMorgan Future Transition Multi-Asset Fund helps investors capture long-term investment opportunities, focusing on the following themes2: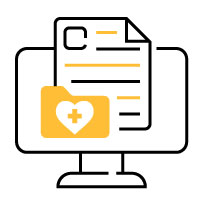 Long-term development trend: digital technology's value to healthcare systems is expected to reach US$3 trillion in 20302,3.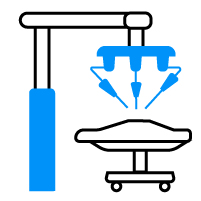 Key potential markets2: medicial devices, in-vitro diagnostics, as well as information and communication technologies are key medtech categories that are presenting growth potential. These include wearable devices and AI innovations that are paving the way for automated surgeries.
Why invest in the JPMorgan Future Transition Multi-Asset Fund?
The Fund optimises five key future transition trends, seeking long-term growth opportunities via equity allocations while managing portfolio risk4 via a wide range of fixed income instruments.

The Fund's exposure to relevant investment themes5
Provided for information only based on market conditions as of date of publication, not to be construed as investment recommendation or advice. Forecasts and estimates are indicative of macro trends, may or may not come to pass. Although ESG factors are taken into consideration in the Fund's investment process, they are only one of many factors considered in the management of the Fund. ESG assessments may not be conclusive and securities of companies may be purchased and retained by the Fund for reasons other than material ESG factors. The Fund is not authorized as an ESG fund by the Securities and Futures Commission, nor is it being marketed as an ESG fund in Hong Kong.

Diversification does not guarantee investment return and does not eliminate the risk of loss. Yield is not guaranteed. Positive yield does not imply positive return.

Images are for illustrative purposes only. Source: J.P. Morgan Asset Management, 08.07.2022.

1. Source: Citi data, UBS "HealthTech offers longer term investment opportunities" (March 2019).
2. Forecasts, projections and other forward looking statements are based upon current beliefs and expectations. They are for illustrative purposes only and serve as an indication of what may occur. Given the inherent uncertainties and risks associated with forecast, projections or other forward statements, actual events, results or performance may differ materially from those reflected or contemplated. For illustrative purposes only based on current market conditions, subject to change from time to time. Not all investments are suitable for all investors. Exact allocation of portfolio depends on each individual's circumstances and market conditions.
3. Source: McKinsey Global Institute, McKinsey "How the medtech industry can capture value from digital health" (07.05.2021).
4. The portfolio risk management process includes an effort to monitor and manage risk, but does not imply low risk.
5. Source: J.P. Morgan Asset Management, data as of June 2022. The Fund is an actively managed portfolio; holdings, sector weights, allocations and leverage, as applicable are subject to change at the discretion of the Investment Manager without notice.

Investment involves risk. Not all investments are suitable for all investors. Past performance is not a reliable indicator of current and future results. Please refer to the offering document(s) for details, including the risk factors. Investors should consult professional advice before investing. Investments are not similar to or comparable with fixed deposits. The opinions and views expressed here are as of the date of this publication, which are subject to change and are not to be taken as or construed as investment advice. Estimates, assumptions and projections are provided for information only and may or may not come to pass. This document has not been reviewed by the SFC. Issued by JPMorgan Funds (Asia) Limited.