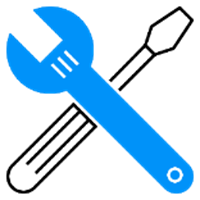 Demystifying myths on ETF liquidity
As investors warm up to actively managed exchange-traded fund (ETF) strategies, one of the most important ETF features - their liquidity - is also one of the most widely misunderstood1.
ETFs and individual stocks both trade on a stock exchange, leading investors to believe the factors that determine the liquidity of the two securities must also be similar. They are not. ETF liquidity can often be greater than investors assume. Another common misconception is that funds with low daily trading volumes or with small amounts of assets under management will be difficult or expensive to trade. This is not the case.
Liquidity refers to the ability to buy or sell a security quickly, easily and at a reasonable price. The chart below is an example of how ETF shares are redeemed:
The ETF ecosystem: investor trading occurs in the secondary market with creation and redemption in the primary market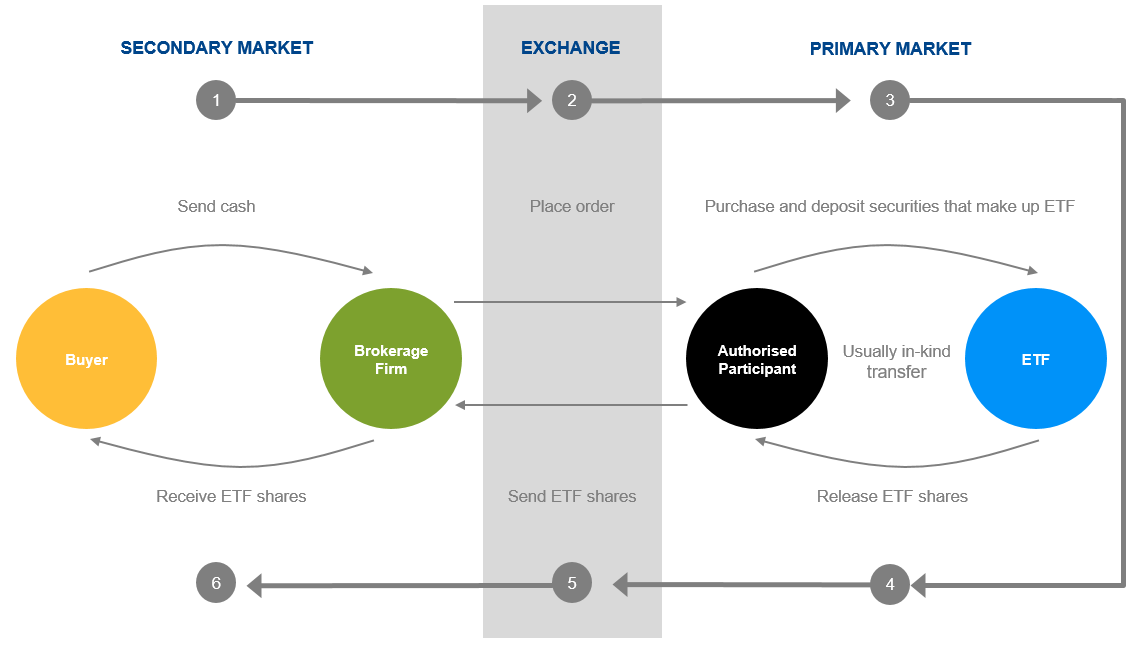 2. Source: J.P. Morgan Asset Management, for illustrative purposes only.
Market maker buys ETF shares
Shares are redeemed by sending them through an Authorised Participant (AP) to the ETF issuer, in exchange for the underlying securities
Market maker sells those securities
ETFs operate in a fundamentally different ecosystem to other instruments that trade on stock exchanges, such as individual stocks or closed-end funds. Whereas these securities have a fixed supply of units in circulation, ETFs tend to be open-ended investment vehicles with the ability to issue or withdraw units on the secondary market according to investor supply and demand3.
This unique creation and redemption mechanism means that ETF liquidity is deeper and more dynamic than stock liquidity. An ETF's liquidity is predominantly determined by the liquidity of its underlying individual securities ability to issue or withdraw units when needed, rather than by the size of its assets or by on-screen trading volumes.
Provided for information only based on market conditions as of date of publication, not to be construed as offer, research or investment advice. Forecasts, projections and other forward looking statements are based upon current beliefs and expectations, may or may not come to pass. They are for illustrative purposes only and serve as an indication of what may occur. Given the inherent uncertainties and risks associated with forecast, projections or other forward statements, actual events, results or performance may differ materially from those reflected or contemplated.
Diversification does not guarantee investment return and does not eliminate the risk of loss.
1. Source: "True ETF liquidity", J.P. Morgan Asset Management, 12.09.2022.
3. For illustrative purposes only based on current market conditions, subject to change from time to time. Not all investments are suitable for all investors. Exact allocation of portfolio depends on each individual's circumstance and market conditions.

© 2023 All Rights Reserved – JPMorgan Asset Management (Australia) Limited ABN 55 143 832 080, AFSL No. 376919

Future performance and return of capital is not guaranteed. Information is considered correct at the time of issue but no liability for errors or omissions will be accepted by JPMorgan Asset Management (Australia) Limited or its affiliates. ETFs have fees that reduce their performance, indexes do not. Dividends or returns are not guaranteed. Please refer to offering documents for details on distribution policy.

No provider of information presented here, including index and ratings information, is liable for damages or losses of any type arising from use of their information. Information from communications with you will be recorded, monitored, collected, stored and processed consistent with our Australian Privacy Policy available at am.jpmorgan.com/au/en/asset-management/adv/privacy-policy/.

Fund information, including any performance calculations and other data, is provided by J.P. Morgan Asset Management (the marketing name for the asset management businesses of JPMorgan Chase & Co and its affiliates worldwide).

All investments contain risk and may lose value. The information provided on this website is general in nature only and does not constitute personal financial advice. The information has been prepared without taking into account your personal objectives, financial situation or needs. Before acting on any information on this website you should consider the appropriateness of the information having regard to your objectives, financial situation and needs. Therefore, before you decide to buy any product or keep or cancel a similar product that you already hold, it is important that you read and consider the relevant JPMorgan fund Product Disclosure Statement (PDS) and Target Market Determination, which have been issued by Perpetual Trust Services Limited, ABN 48 000 142 049, AFSL 236648, as the responsible entity of the fund and are available to download on this website and make sure that the product is appropriate for you. Before making any decision, it is important for you to consider these matters and to seek appropriate legal, tax, and other professional advice.