Important Information
JPMorgan Sustainable Infrastructure Fund
1. The Fund invests primarily (at least 70%) in equity securities globally (including listed real estate investment trusts ("REITS")) that are well positioned to promote the development of the infrastructure required to facilitate a sustainable and inclusive economy, whilst not significantly harming any environmental or social objectives and following good governance practices.
2. The Fund is therefore exposed to risks related to investment, equity, REITs, sustainable investing, infrastructure companies, its investment strategy (associated with concentration in a single theme and/or sub-theme; sub-themes and changing market trends; the use of big data research and artificial intelligence technique), concentration, emerging markets, small companies, currency, derivatives and class currency.
3. Where the income generated by the Fund is insufficient to pay a distribution as the Fund declares, the Manager may at its discretion determine such distributions may be paid from capital including realised and unrealised capital gains. Investors should note that the payment of distributions out of capital represents a return or withdrawal of part of the amount they originally invested or from any capital gains attributable to that original investment. Any payments of distributions by the Fund may result in an immediate decrease in the net asset value per unit. Also, a positive distribution yield does not imply a positive return on the total investment.
4. Investors may be subject to substantial losses.
5. Investors should not solely rely on this document to make any investment decision.

Read More
Key takeaways:
We share a few cool facts about the key infrastructure behind sustainable city living and JPMorgan Sustainable Infrastructure Fund1. Explore more.
Electric vehicles (EV) are becoming a common sight on city roads, while the metaverse is allowing you to connect and interact in 3D virtual worlds via a virtual reality (VR) headset.
Key infrastructure such as EV charging stations and data networks is bringing EVs and the metaverse to life, advancing sustainability and driving new growth opportunities.

Do you know this about sustainability and infrastructure?

---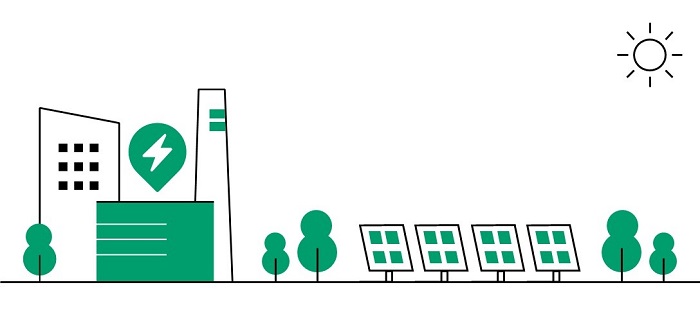 Changes in climate patterns are spurring economies around the world to accelerate deployment of renewable energy sources such as wind and solar power. In 2020, renewable electricity generation rose by 7%2. Do you know how much of the world's electricity comes from renewable energy sources?
A: About 3%
B: About 30%
B: About 30%
The share of renewables in global electricity generation reached 28.6%2 in 2020, according to the International Energy Agency (IEA). But deployment of renewable power needs to expand significantly to meet net-zero emissions by 2050 - that means renewables are likely to generate more than 60%2 of electricity by 2030, rather than traditional energy sources.
---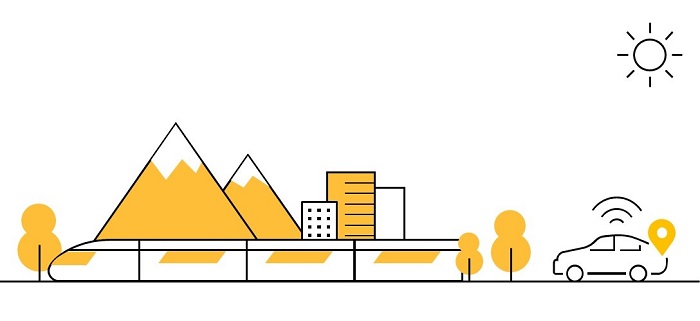 Sustainable transport infrastructure is key to improving connectivity within cities now and in the future. The global EV market and related infrastructure witnessed significant growth. Between 2010 and 2020, the number of public charging points3 globally grew from under 5,000 to 1.2 million4. Can you estimate the number of public charging points by 2030?
A: Over 5 million
B: Over 12 million
B: Over 12 million
With more governments enacting their zero-emission and related policies, the IEA estimated that the number of public charging points4 globally could reach 12.9 million3 by 2030.
---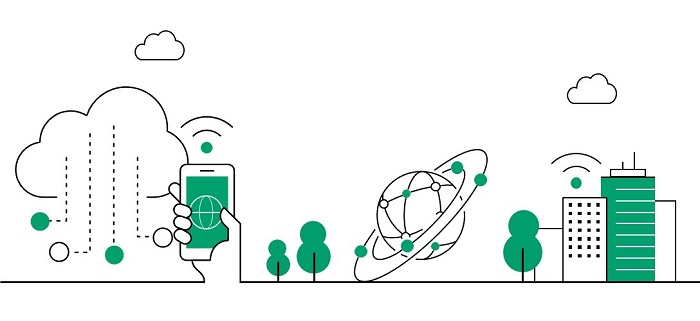 The metaverse is currently in the spotlight, and the concepts of VR and augmented reality (AR) are presenting opportunities in hardware and software. The global revenue of VR and AR headsets is expected to exceed US$12 billion5 in 2025, alongside increased bandwidth consumption and cloud computing. With internet traffic growing at a 30% compound annual growth rate (CAGR)5, can you guess the global growth of data usage over the next decade?
A: 2 times
B: 20 times
B: 20 times
Internet traffic has been growing at a 30%5 CAGR and the metaverse could expand current data usage 20 times5 over the the next decade. This growth in internet traffic could lead to upgrades of supporting data centers and related network equipment.
---
Do you know this about the JPMorgan Sustainable Infrastructure Fund?

JPMorgan Sustainable Infrastructure Fund invests primarily in equity securities globally that are well-positioned to promote the development of the infrastructure required to facilitate a sustainable and inclusive economy.

Environmental Resilience
Changes in climate patterns are driving greater awareness to make our planet more liveable, presenting opportunities in infrastructure companies engaging in renewable energy, electricification and cleaner water.
Electricity infrastructure
Water infrastructure
Water network companies

Water treatment companies
Renewables infrastructure
Wind, solar and hydropower developers

Social Advancement
Demographic shifts have driven demand in some social infrastructure, presenting opportunities in medical infrastructure, as well as social housing and education infrastructure.
Medical infrastructure
Healthcare facilities

Senior living providers
Social housing & education infrastructure
Affordable housing companies

Student accommodation providers

Improved Connectivity
Additionally, the growth of megacities will require an uplift in technology to help improve connectivity, drive envinronmentally friendlier forms of transportation and improve logistics in the urban environment.
Digital infrastructure
Data storage companies

Telecom tower operations
Transport infrastructure
Sustainable railroad companies
Sustainable logistics
Sustainable warehouse providers

Sustainable delivery companies
Provided for information only based on market conditions as of date of publication, not to be construed as investment recommendation or advice.
Forecasts, projections and other forward looking statements are based upon current beliefs and expectations, may or may not come to pass. They are for illustrative purposes only and serve as an indication of what may occur. Given the inherent uncertainties and risks associated with forecast, projections or other forward statements, actual events, results or performance may differ materially from those reflected or contemplated.

Investments involve risks. This includes illustrations of macro trends which may or may not come to pass. Investors should seek professional advice before investing. Please refer to the fund's offering documents for further details on its objectives. The manager seeks to achieve its stated objectives and there is no guarantee they will be met.

Diversification does not guarantee investment return and does not eliminate the risk of loss.

1. For illustrative purposes only based on current market conditions, subject to change from time to time. Not all investments are suitable for all investors. Exact allocation of portfolio depends on each individual's circumstance and market conditions. The portfolio risk management process includes an effort to monitor and manage risk, but does not imply low risk.
2. Source: "Renewable Power", International Energy Agency, November 2021.
3. The global stock of EV public charging points comprises fast and slow chargers. Fast chargers are those with a charging power above 22 kilowatt (kW). Slow chargers have a charging power below 22kW. Source: "Global EV Outlook 2022", International Energy Agency, May 2022.
4. Source: "Global EV Outlook 2022", International Energy Agency, May 2022.
5. Source: "Metaverse: A Guide to the Next-Gen Internet", Credit Suisse, 14.03.2022.

Investment involves risk. Not all investments are suitable for all investors. Past performance is not a reliable indicator of current and future results. Please refer to the offering document(s) for details, including the risk factors. Investors should consult professional advice before investing. Investments are not similar to or comparable with fixed deposits. The opinions and views expressed here are as of the date of this publication, which are subject to change and are not to be taken as or construed as investment advice. Estimates, assumptions and projections are provided for information only and may or may not come to pass. This document has not been reviewed by the SFC. Issued by JPMorgan Funds (Asia) Limited.