Investors deserve an expert global partner they can trust to deliver strong outcomes
Our culture
We believe inclusive cultures foster better outcomes — for our teams, for our clients, and for our communities. We've challenged ourselves to become the most diverse and inclusive asset manager to help build a more equitable world.
Sustainable investing
Creating long-term value for our clients is at the centre of everything we do. Because of its ever-increasing relevance to successful investing, sustainability is a top priority, firm-wide. Our research-led approach is continually evolving to consider everything material to a company's ability to thrive for the long term – including financially material environmental, social, and governance factors. We are living up to our long heritage as active managers in sync with a changing world.
The power of perspective that only a global, connected view can deliver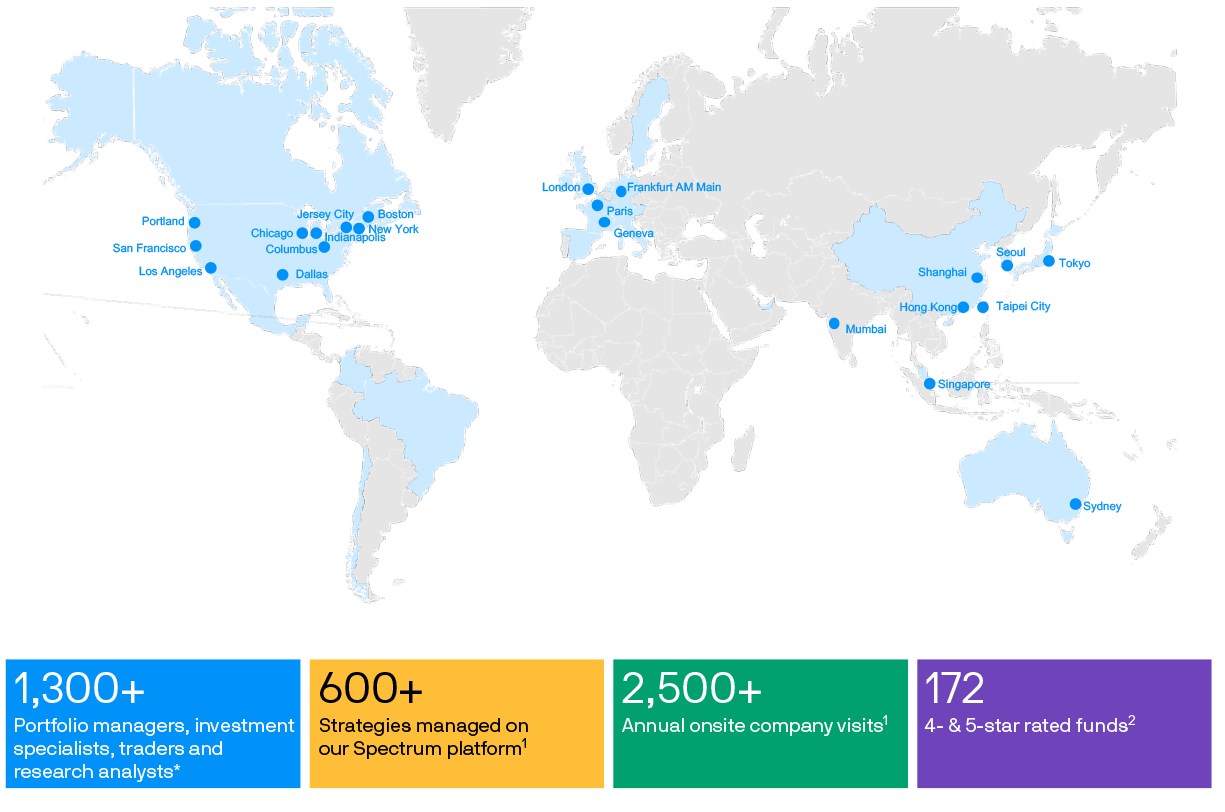 *JPMAM employees in location. | 1. Data is updated annually, as of December 31, 2021. | 2. Morningstar, as of September 30, 2021. | Source: J.P. Morgan Asset Management, as of September 30, 2021.