Retirement
With unparalleled access into real-life participant behaviors, we are dedicated to helping people get on a more secure retirement path and make the most of their retirement
Navigating the evolving retirement landscape can be quite complex
We are committed to arming you with industry-leading insights, tools and investment solutions to help you get the most participants over the retirement finish line
Insights to understand participant behaviors
Our data-driven research program helps you better understand real-world participant attitudes and behaviors
These programs include:
Industry-leading Market, Portfolio, and Retirement Insights Programs for making more informed decisions to build stronger retirement plans and financial wellness outcomes
Our Legislative and Regulatory Program helps you understand key legislative and regulatory issues and your role as a fiduciary
Communications that educate participants

Despite efforts to educate participants on the benefits of target date funds (TDFs), many lack even the most basic knowledge of what target date funds are and how they work.
Our SmartRetirement participant communications program is designed to help address this lack of understanding, with multiple investor types in mind.
Capabilities built to help participants save and spend

Fueled by insights from two decades of research and the behavioral data of millions of plan participants, JPMorgan SmartRetirement helps more people cross the retirement finish line.
Designed with real-life retiree behavior in mind, SmartSpending helps retirees spend confidently in retirement while balancing their ability to spend with the risk of outliving their assets
JPMorgan Chase's presence, scale and resources enable us to help the retirement industry. Through unparalleled data analytics capabilities and the ability to use appropriate data to understand the reality of participant challenges along with our aptitude to identify trends on individual spending and savings, we can build stronger, differentiated retirement solutions for all.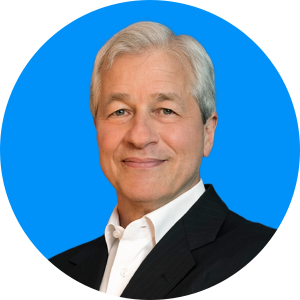 - Jamie Dimon
Chairman & CEO of JPMorgan Chase & Co.