Leveraging global macro themes sustainably
Our clients are increasingly looking for investment solutions that reflect not only their financial goals but also their values and beliefs. The Global Macro Sustainable Fund employs our tried and tested macro process sustainably to help investors align their goals with their values.


Building a sustainable portfolio
We leverage the depth and breadth of J.P. Morgan Asset Management's global research resources to build a focused, flexible sustainable liquid alternatives portfolio. The shared values of our clients are reflected through a three-step approach that combines ESG integration in the research process with systematic exclusions and positive sustainable positioning.

Approach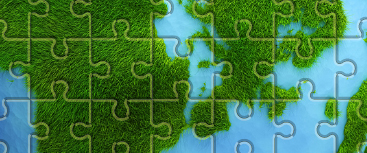 ESG integration

We systematically assess financially material ESG factors amongst other factors in our investment decisions with the goals of managing risk and improving long-term returns.

Exclusions
Systematic exclusions are applied to certain industries and sectors.

Positive tilt
The portfolio is tilted towards companies and issuers scoring better for sustainability than their peers.

*ESG integration does not change a strategy's investment objective, exclude specific types of companies or constrain a strategy's investable universe.
Case study
Capturing change with active inclusions
Exclusions alone can be a blunt instrument, ruling out investment in companies that are playing an important part in the transition to a low-carbon world. Our active approach allows us to apply an inclusion policy alongside our exclusion policy, to capture those companies that are leading the way with positive change.
We currently apply inclusions in the power generation sector, which accounts for around 40% of global greenhouse gas emissions, but where both regulatory pressure and company focus are driving positive sustainable shifts.
We invest in power generation companies that, based on our qualitative assessment, are placing emissions reduction at the forefront of their strategy with investment in renewables, and which, as a minimum, meet two criteria:
1) Planned business development is in line with global warming of below 2 ̊C
2) Current operations do not consist mainly of energy from fossil fuels
As a result of this policy, we invest in several European utilities companies that are pioneering the sustainable agenda.