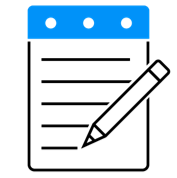 After more than two years into the pandemic, there has been pent-up demand for travel and leisure. As some economies reopen their borders, many of us have started to travel, or are planning our travels to experience different sights, food and cultures again. When planning a journey, the key considerations are generally the destination, duration and value for both flights and accommodation.
The same can be said of investing, whereby an investment journey would generally be one in which investors set a clear plan on reaching their financial goals, within a reasonable and expected timeframe. To achieve the objectives, investors may consider employing a flexible approach that goes across asset classes in the search for quality and consistent income opportunities.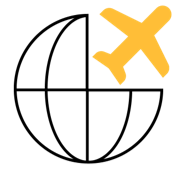 Preparing for the journey
After the planning comes the preparation. Reservations and bookings will have to be made, and although seemingly straightforward, these can be dependent on the season, travel patterns and overall demand.
Likewise, when it comes to investing, market conditions such as elevated inflation, rising interest rates and slower economic growth could be eroding the value of your overall investment portfolio1. Current economic data show recession risk rising in the US over the next 6-12 months. Although in our view this risk is partly offset by a robust job market, corporate spending and the reopening of more economies in Asia, there still is a need to build a resilient and diversified portfolio.
While investors are positioning to add resiliency, they can discover growth opportunities in a changing market environment.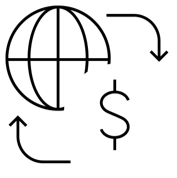 Keeping the essentials
---
To prepare for increased volatility in the market, we believe income has a key role to play in an overall portfolio. It is crucial to employ a flexible approach to seek out quality and consistent income opportunities based on an investor's investment objectives and risk appetite, and adjust the allocation of fixed income, equity or other hybrid assets1 in a diversified portfolio to help manage risk2.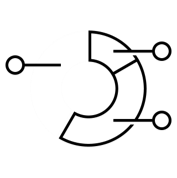 Staying diversified*
---
While you are positioning strategically to navigate certain choppy market conditions, the investment journey may sometimes present opportunities for other asset classes. For example, the market correction over 1H 2022 has improved the valuation proposition of equities, especially in the US, while the reopening theme may provide fresh earnings growth momentum in China and the rest of Asia.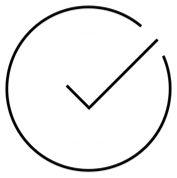 Quality is key
---
Consider having a greater focus on quality because companies will need a strong balance sheet to meet rising interest rates, as well as pricing power or efficiency to better manage profitability amid higher costs.
Provided for information only based on market conditions as of date of publication, not to be construed as investment recommendation or advice. The manager seeks to achieve the stated objectives. There can be no guarantee the objectives will be met.
*Diversification does not guarantee investment return and does not eliminate the risk of loss.

1. For illustrative purposes only based on current market conditions, subject to change from time to time. Not all investments are suitable for all investors. Exact allocation of portfolio depends on each individual's circumstance and market conditions. Provided to illustrate general trends and macro views, not tailored to any specific individual's objectives or circumstances, not to be construed as offer, research or investment advice. There is no guarantee the objectives will be met. Investors should seek financial advice, refer to offering documents and make independent evaluation before investing.
2. The portfolio risk management process includes an effort to monitor and manage risk, but does not imply low risk.

JPMorgan Global Income Fund is the marketing name of the JPMorgan Investment Funds – Global Income Fund. JPMorgan Income Fund is the marketing name of the JPMorgan Funds - Income Fund. JPMorgan Asia Pacific Income Fund is the marketing name of the JPMorgan Funds - Asia Pacific Income Fund. JPMorgan ASEAN Equity Fund is the marketing name of the JPMorgan Funds - ASEAN Equity Fund. JPMorgan China A-Share Opportunities Fund is the marketing name of the JPMorgan Funds - China A-Share Opportunities Fund. JPMorgan China Fund is the marketing name of the JPMorgan Funds – China Fund. JPMorgan Global Select Equity Fund is the marketing name of the JPMorgan Investment Funds – Global Select Equity Fund.
By using this information, you confirm that you are a Singapore resident and you accept the Terms of Use as set out in https://www.jpmorgan.com/sg/am/per/
This website is meant for informational purposes only and is intended solely for the person to whom it is delivered. Except as indicated on this website or otherwise with express consent from JPMorgan Asset Management (Singapore) Limited, it may not be reproduced or distributed, in whole or in part, to any third parties and in any jurisdiction. This advertisement or publication has not been reviewed by the Monetary Authority of Singapore. It does not constitute investment advice and it should not be treated as an offer to sell or a solicitation of an offer to buy any fund, security, investment product or service. The information contained herein does not constitute J.P. Morgan research and should not be treated as such.

Investment involves risks. Dividend distributions if any are not guaranteed and are made at the manager's discretion. Funds which are invested in emerging markets, smaller companies and financial derivative instruments may also involve higher risks and are usually more sensitive to price movements. Any applicable currency hedging process may not give a precise hedge and there is no guarantee that any hedging will be successful. Investors in a currency hedged fund or share class may have exposure to currencies other than the currency of their fund or share class.

Not all investment ideas referenced are suitable for all investors. Investors should make their own investigation or evaluation or seek independent advice prior to making any investment. Opinions, estimates, forecasts, and statements of financial market trends are based on current market conditions and are subject to change without notice. The information provided herein should not be assumed to be accurate or complete and you should conduct your own verification. References to specific securities, asset classes and financial markets and any forecast contained herein are for illustrative purposes only and are not to be relied upon as advice or interpreted as a recommendation. J.P. Morgan accepts no legal responsibility or liability for any matter or opinion expressed in this material.

The fund(s) mentioned in this document has/have been approved as recognised scheme(s) under the Securities and Futures Act, Chapter 289 of Singapore. Any offer or sale, or invitation for subscription or purchase of the Fund(s) must be accompanied with the relevant valid Singapore Offering Documents (which incorporates and is not valid without the relevant Luxembourg prospectus). Please refer to the Singapore Offering Documents including the risk factors set out therein and the relevant Product Highlights Sheet for details before any investment. The Singapore Offering Documents including the Product Highlights Sheet can be found at https://www.jpmorgan.com/sg/am/per/.

The funds seek to achieve the investment objectives stated in the offering documents, there can be no guarantee the objective will be met. Investments in the Fund are not deposits and are not considered as being comparable to deposits. Fund's net asset value may likely have high volatility due to its investment policies, exposure to emerging markets, financial derivatives instruments or portfolio management techniques. The value of the units in the scheme and the income accruing to the units, if any, may fall or rise. Past Performance is not indicative of current or future results and investors may not get back the full or any part of the amount invested.

This material is issued by JPMorgan Asset Management (Singapore) Limited (Co. Reg. No. 197601586K). All rights reserved.