Quarterly Perspectives 3Q 2022
Adrian Tong
J.P. Morgan Asset Management is pleased to present the latest edition of Quarterly Perspectives. This piece explores key themes from our Guide to the Markets, providing timely economic and investment insights.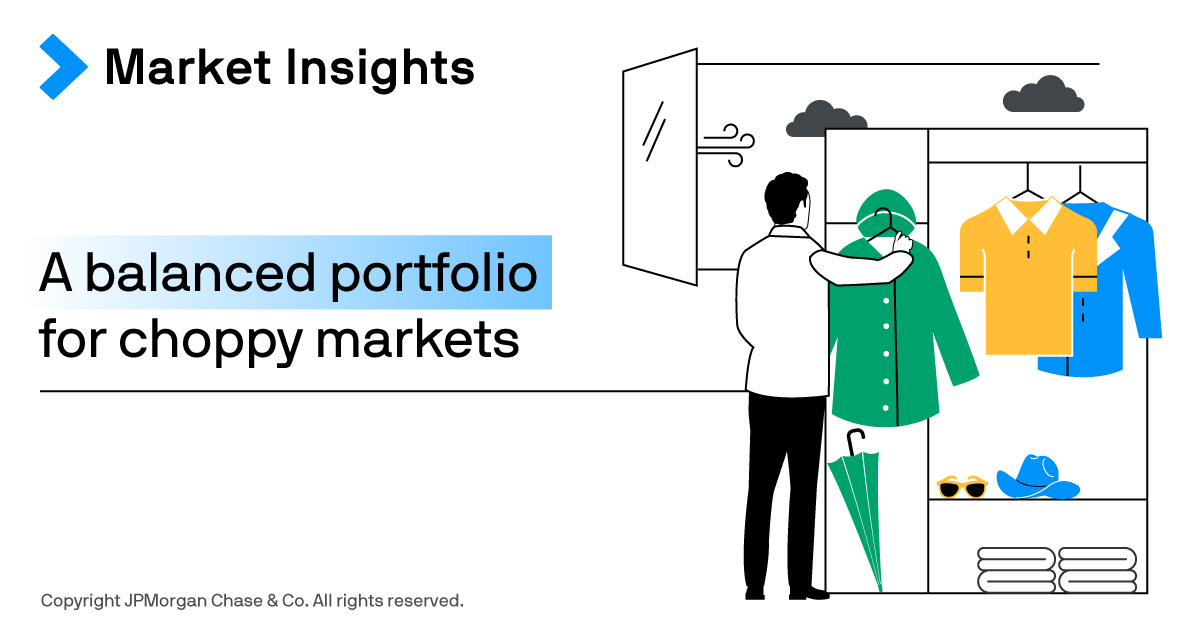 Overview
The start of 2022 was marked by the Russia-Ukraine conflict and the resulting rise in energy and food prices, a hawkish Federal Reserve (Fed) and the outbreak of the Omicron variant in China. Stagflation concerns have triggered negative return in both equities and fixed income. While these problems have not completely dissipated, there are signs of improvement. China is applying more aggressive economic stimulus to kick-start growth momentum, and the Fed is settling on a clearer policy tightening path, with market expectations stabilizing.
Current economic indicators show recession risk is rising in the U.S. over the next 6-12 months. This risk is partly offset by a robust job market and corporate spending. Hence, we expect the U.S. to be progressing from the mid to late phase of the growth cycle. The sustainability of China's economic rebound would be partly determined by its government's pandemic strategy. Europe is still facing a rise in energy costs as well as uncertainty in energy supply approaching the winter months.
U.S. recession risk is likely to be low
Investors are concerned that aggressive monetary tightening by the Fed could push the U.S. economy into a recession. While the Fed is indeed focused on taming inflation, it should also try to strike a delicate balance not to jeopardize economic growth.
We could be moving toward the late part of the economic cycle, and the risk of recession has risen. Consumption data is still pointing toward steady growth entering 2H 2022. An exceptionally low unemployment rate should support personal spending despite the rising cost of living, even as fiscal support from the government dissipates.
There are several potential economic soft spots to watch out for. The housing market is starting to cool in reaction to rising mortgage rates. Corporate spending is sensitive toward borrowing costs and earnings growth. Both factors are healthy at the moment, but deserve diligence since corporate spending is typically an indicator of recessions.
Inflation on the decline albeit slowly
In our view, overall inflation in the U.S. should start to decline, but only slowly. Some transitory forces, such as rising energy prices, higher auto prices arising from a chip shortage and the government's fiscal boost to household spending, should fade in 2H 2022.
However, some inflation components are sticky and could take longer to come down such as housing costs. Companies are also passing the higher labor and raw material costs to their customers, especially in the services sector where demand is strong. Core consumption deflator inflation is expected to fade to 4% by 4Q 2022, but will still be above the Fed's medium-term target of 2%.
Global inflation is likely to be mixed. Europe is expected to face a challenging winter with a spike in oil and gas prices. Asia could experience some demand-pull inflation as its domestic economy and tourism sector reopen, but given that fiscal stimulus has been more moderate compared with the U.S., we believe overall inflation pressure should be less challenging.
China: Room for optimism
There are reasons to be cautiously optimistic on China's economic and market outlook in 2H 2022. The pandemic hit the economy hard in 2Q 2022, especially in consumption and the job market. This is prompting the government to step up fiscal stimulus to revive economic growth. Central bank policy should also be more supportive of growth, in contrast with other major economies' central banks tightening bias.
For this recovery to be sustainable, consumer and business confidence need to stay buoyant. One critical factor will be how the authorities handle the next round of outbreak. We do not expect China to abandon its current pandemic policy for now, but there is room to adjust the execution of quarantine measures to reduce the economic impact. A further increase in the vaccination rate and more effective treatment could also allow the authorities to adopt a less stringent pandemic management approach.
Central banks: Still hawkish but clearer paths ahead
The Fed is expected to raise its policy rate to 3.5-3.75% by the end of 2022. For now, it seems content to have its policy rate peak at around 4% by mid-2023, but this is likely to be influenced by how fast inflation subsides. Meanwhile, U.S. fiscal policy should tighten from 2021's expansionary stance, as Congress is unlikely to pass major spending plans ahead of the midterm elections in November 2022.
Most developed market and Asian central banks should also be on track to raise interest rates to cool inflation, albeit at a less aggressive pace relative to the Fed. The Bank of Japan is an exception here considering the absence of sustained demand-led cost pressure. Tighter monetary policy globally would also imply the interest rate differentials between the U.S. dollar (USD) and these currencies should stabilize, putting a brake on USD appreciation.
The stock-bond relationship: Back to normal?
The market condition for 1H 2022 has been unusual since both equities and bonds generated negative return. We believe alternative assets, including real assets, infrastructure and hedge fund strategies, could provide some additional diversification1 benefits.
High inflation was one factor in weakening this negative stock-bond correlation. High inflation leads to higher rates that pushed bond prices lower. Meanwhile, rapid valuation de-rating in equities from higher rates also hurt stocks, especially in the higher valuation growth sector.
Still, there are reasons to expect that government bonds could continue to serve as a hedge. We believe year-over-year inflation should soon peak in the U.S. and investors are increasingly worried about weaker growth, implying a slower rise in bond yields. The current level of yields also presents some buffer against duration risk in case interest rates rise further, while offering to help manage downside risk in risk assets should growth grind to a halt.
1Diversification does not guarantee positive returns or eliminate risk of loss.
Equities: Valuation reloaded
The market correction over 1H 2022 has improved the valuation proposition of equities, especially in the U.S. Corporate earnings for 1Q 2022 in the U.S. have been solid, and the key going forward is for companies to better manage their profit margins. Not all companies can achieve this, and therefore active management is key in selecting companies that can benefit from ongoing economic growth, strong pricing power and discipline on cost management. Value and quality should remain in favor until there is a clear peak in interest rates.
We remain constructive on Chinese and Asian equities. China's economic rebound and additional stimulus should support earnings recovery. Its regulatory environment shifting from framework setting to enforcement could help reduce uncertainty. These should all facilitate a valuation re-rating in both onshore and offshore Chinese equities. For the rest of Asia, the re-opening theme is starting to provide fresh earnings growth momentum despite concerns from higher food and energy inflation. If the USD starts to stabilize, this could help attract additional international capital flows into Asia and emerging markets.
Fixed income: Back in vogue
Similar to equities, the 1H 2022 correction has improved the appeal of fixed income assets. The risk of bond price from rising rates, or duration risk, is also reduced. Corporate credit spreads have returned to close to their long-term averages, even though default rates remain low. At this point, investment-grade corporate bonds could be a good balance of income generation while remaining resilient in case of weaker economic growth.
In line with its equity counterparts, Asian and emerging market fixed income should also benefit from a more stable USD, even though their central banks are on track to raise interest rates. Emerging market fixed income return could also be boosted by spread tightening as investors continue to seek income.
Asset allocation: Striking a balance as we approach the late cycle
Since the U.S. economy could be shifting from the mid to late economic cycle in the coming quarters, investors could also consider a more balanced approach in asset allocation. While market performance in 1H 2022 has been disappointing, current valuation and ongoing economic growth should provide a more constructive backdrop for a balanced stock-bond portfolio to generate return for investors.
Based on previous economic cycles, a late cycle does not imply poor equity or risk asset performance. Uncertainty from inflation, policy tightening and uneven growth across the world imply a greater emphasis on quality in both equities and fixed income. Income is also expected to play a more prominent role in contributing to total return.
Investment Implications
We are constructive of both equities and fixed income and believe the markets should recover some lost ground after a disappointing 1H 2022. After all, valuations of both equities and corporate credit have become less demanding, while earnings and credit quality are still relatively decent. The room for U.S. Treasury yields to rise is more limited, which is positive for fixed income. Even if the Fed does turn more hawkish, lower valuations mean these assets should be more resilient.
Given that we could be moving from the mid to late growth cycle in the U.S., investors could consider a more balanced approach in equities and fixed income. There should also be a greater focus on quality as companies will need a strong balance sheet to meet rising interest rates, as well as pricing power or efficiency to better manage profitability amid higher costs.
NEXT STEPS
Please contact your J.P. Morgan representative to learn more about the Market Insights program.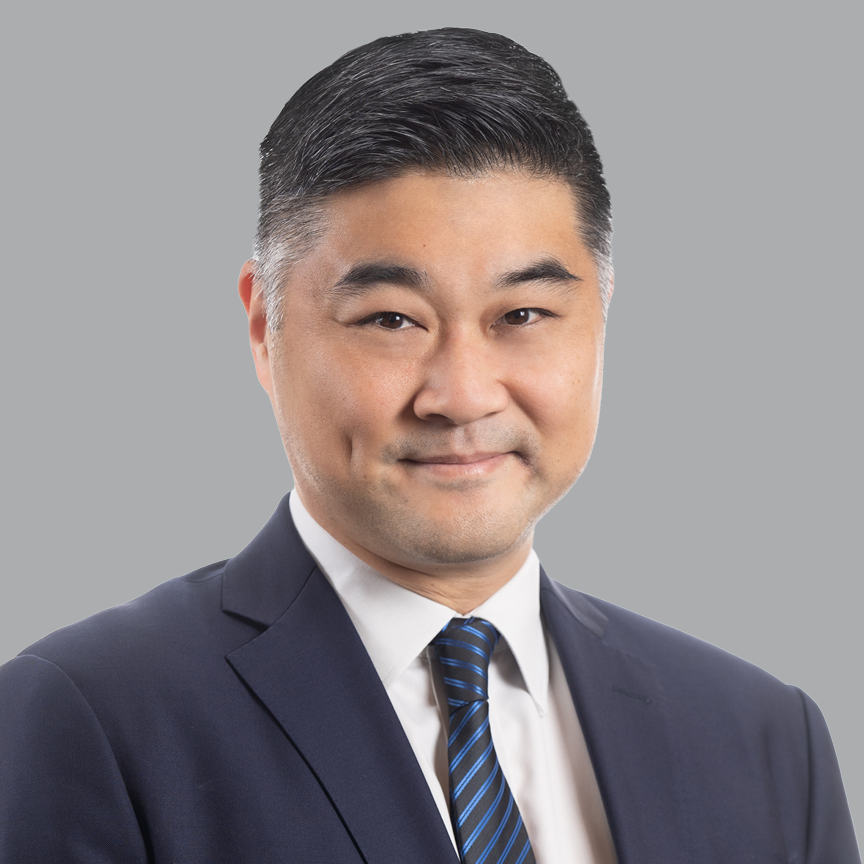 Tai Hui
Managing Director, Chief Market Strategist, Asia Pacific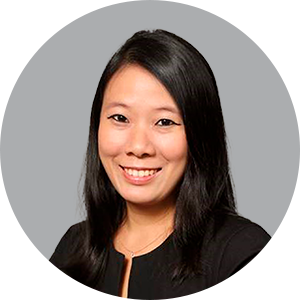 Clara Cheong
Executive Director Global Market Strategist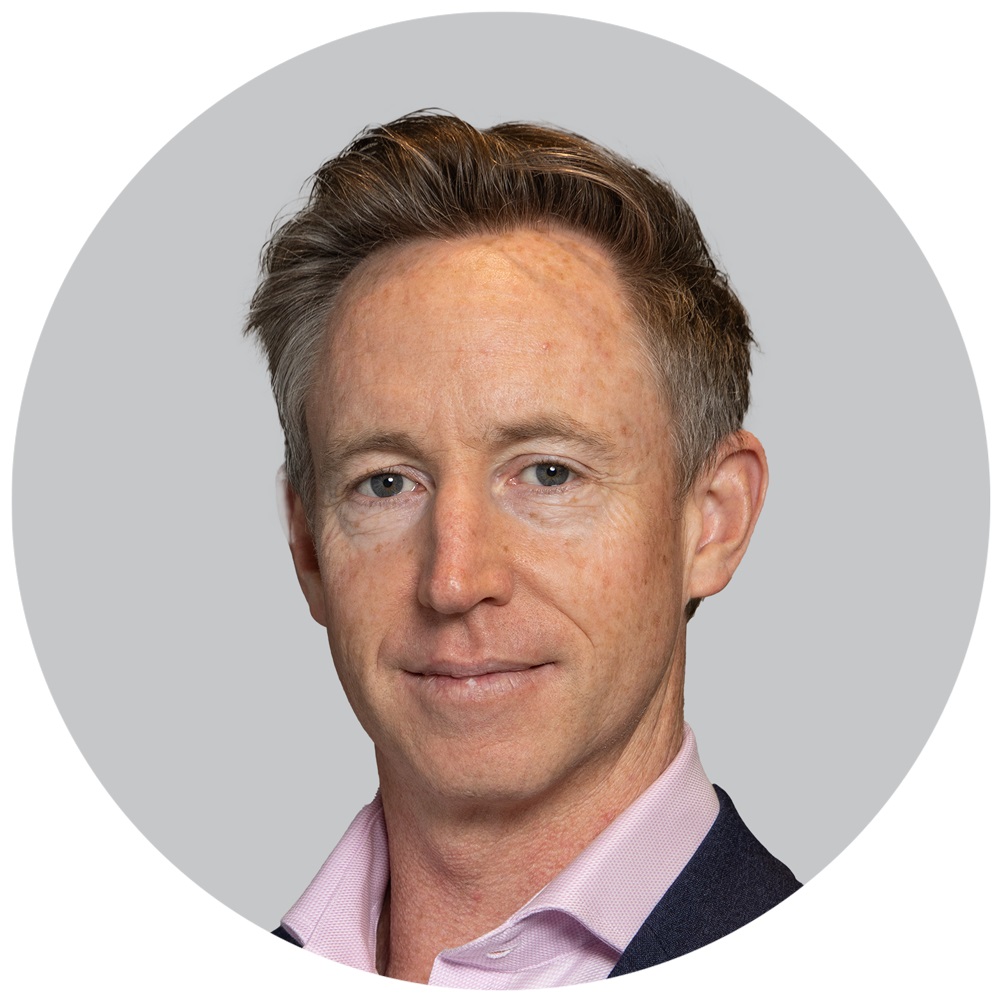 Kerry Craig
Executive Director, Global Market Strategist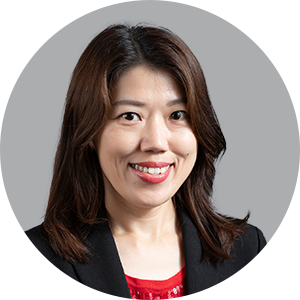 Agnes Lin
Vice President, Global Market Strategist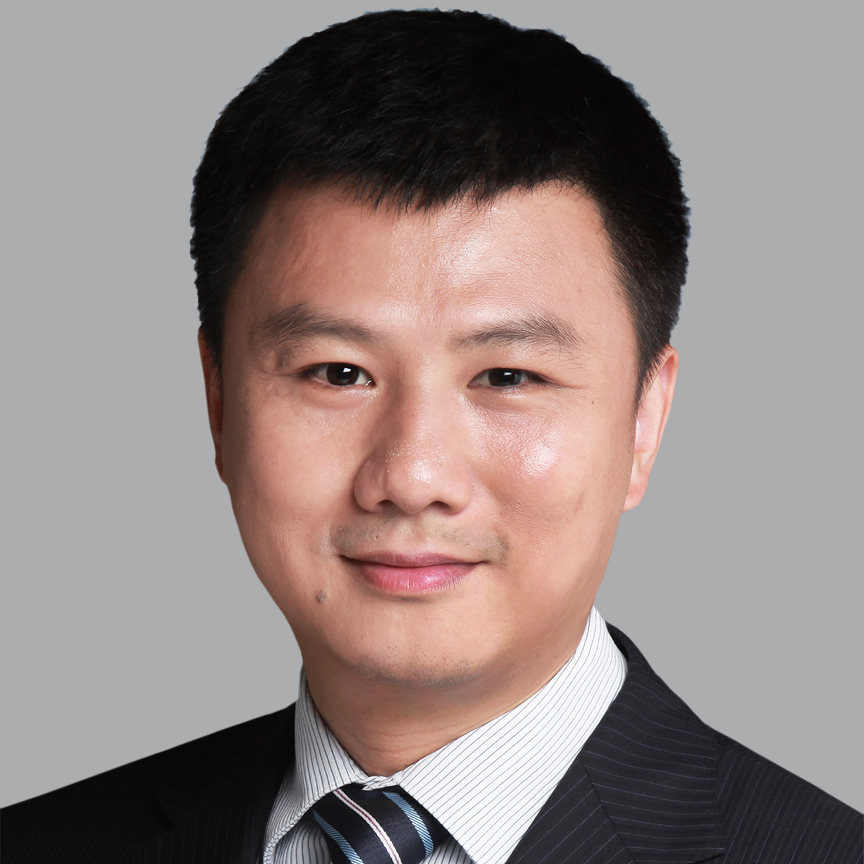 Chaoping Zhu
Vice President, Global Market Strategist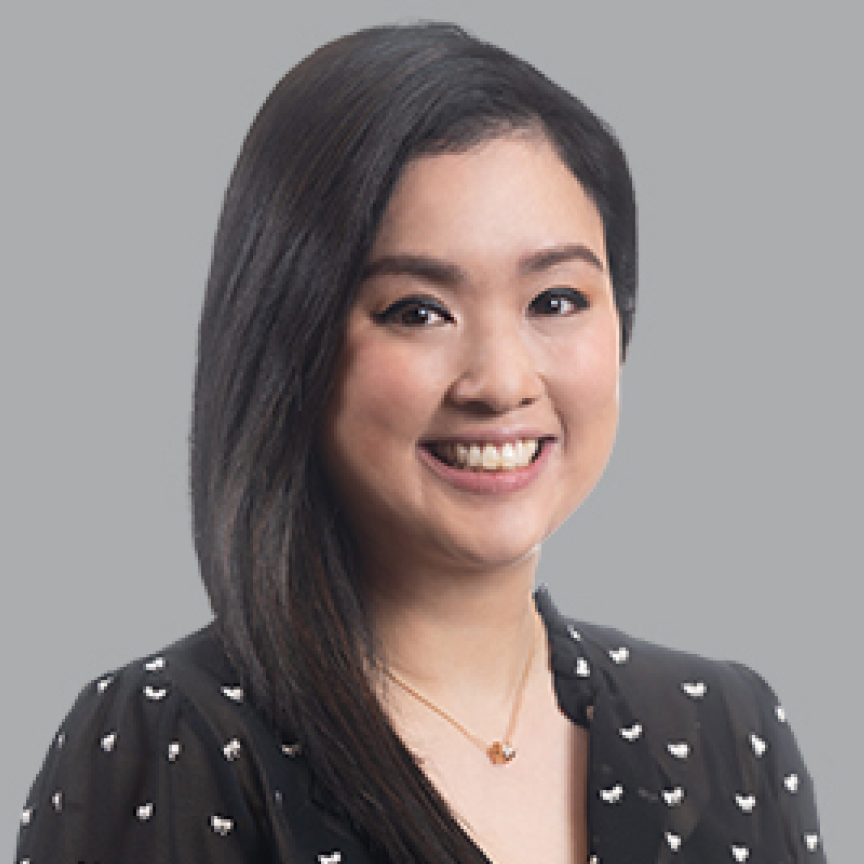 Marcella Chow
Vice President, Global Market Strategist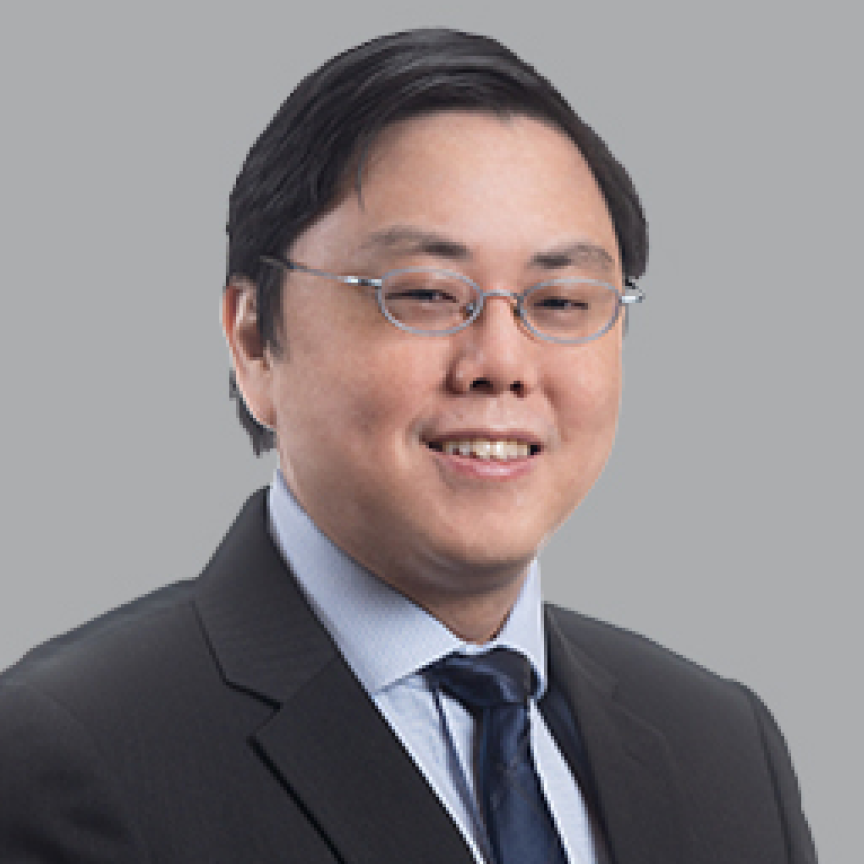 Ian Hui
Vice President, Global Market Strategist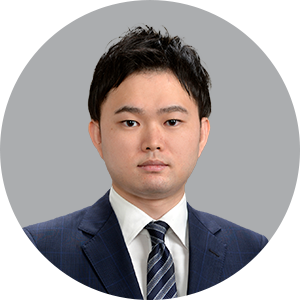 Shogo Maekawa
Vice President, Global Market Strategist