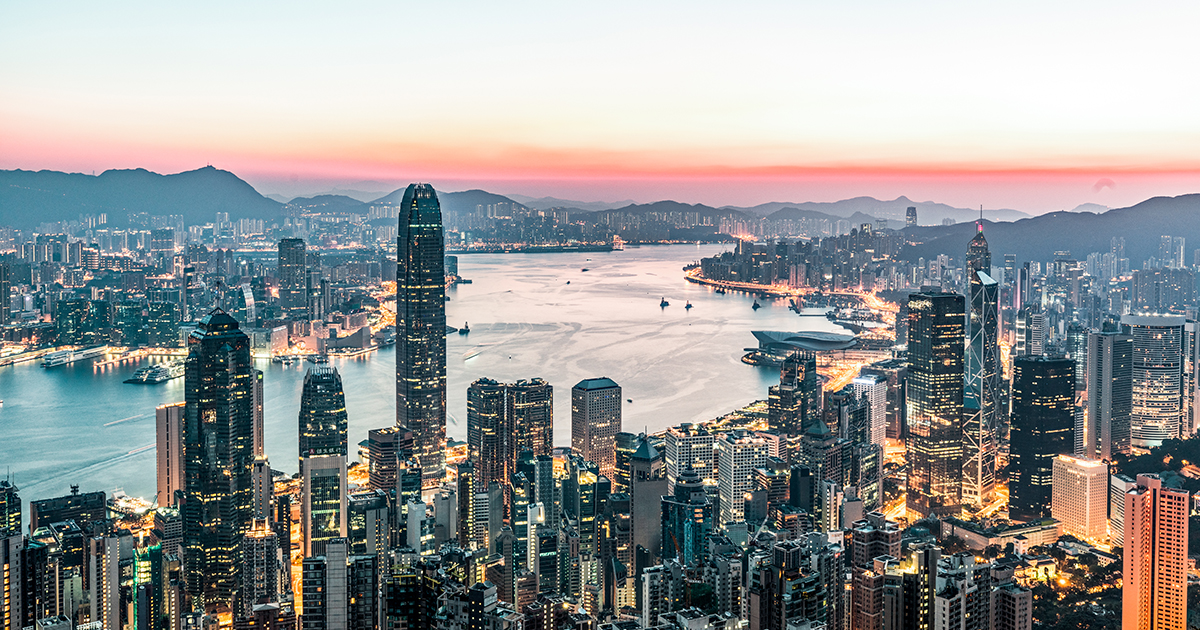 Over the past six years, cross-border investment into Japan multi-family has consistently grown and now exceeds 20% of net investment inflows to the sector.
In brief
We believe the outlook for the multi-family sector in Japan continues to be positive, supported by favorable demand/supply dynamics, a conducive policy and macro-economic environment and continued domestic and international markets demand.
These factors have contributed to the resilience of the sector despite the pandemic, providing stable cash flows and strong investment performance to a global real estate portfolio.


In 2019 we published a report on the attractiveness of investing in the multi-family sector in Japan. Shortly thereafter the COVID-19 pandemic triggered numerous global economic challenges, to which Japan was not immune: Japan's GDP contracted by 4.3% in 2020, and the unemployment rate rose from 2.2% at end-2019 to 3.1% at end-2020.
However, fiscal and administrative policies implemented in Japan in response to the pandemic proved effective at stabilizing the economy. Since the trough in 2020 to March 2023, GDP recovered by 9.6%, the labor market tightened, with unemployment decreasing to 2.8%, and employment earnings growth strengthened by 7.5%.1
We believe an investment in the multi-family sector in Japan continues to provide attractive risk-adjusted returns: stable cash flows resulting from favorable demand/supply dynamics benefiting the sector, attractive levered yield spreads underpinned by a conducive policy and macro-economic environment and strong investment performance supported by continued domestic and international capital markets demand.
Favorable demand/supply dynamics
The multi-family sector in Japan benefits from stable demand/supply dynamics despite the pandemic. On the demand side, the delay in family formation, coupled with net migration into core markets, particularly amongst the young in search of job opportunities, continues to translate into positive household growth in Japan's gateway cities. Key markets like Osaka, Fukuoka and Nagoya experienced steady household growth throughout the pandemic. While quarterly household growth was disrupted in Tokyo due to rolling lockdowns, net migration rebounded in 2022 and has since normalized. From 2020 to 2022, circa 188,500 households were added across Tokyo, Osaka, Nagoya and Fukuoka, which is equivalent to a ~2.2% increase over 2019.
On the supply side, development of new multi-family units has historically been constrained due to limited in-fill sites as well as higher land and construction costs.
Given these favorable demand/supply dynamics, occupancy across the core markets of Tokyo, Osaka, Nagoya and Fukuoka, while already high above 95%, decreased by a mere percentage point during the pandemic (Exhibit 1). Average rents also remained stable, with average year-over-year (y/y) growth of 0.4% per annum, and effective rent collection near 100% for quality portfolios.
A conducive policy and macro-economic environment
Another highly favorable element for investment in Japan is low financing costs, and the multi-family sector has not been an exception. During the pandemic the sector continued to offer attractive yield spreads over financing costs on the back of long-standing accommodative monetary policy. In fact, the yield spread over financing costs for multi-family has been the highest amongst major core real estate sectors in Japan, and substantially higher than that in other major developed markets such as the United States and United Kingdom (Exhibit 2). Historically, inflationary pressures have been more contained in Japan as compared to other developed markets, resulting in stable real estate financing costs.
Although Japan's inflation rate has not climbed as high as those in other developed markets, the inflationary dynamic has changed. While the Bank of Japan has hinted that monetary normalization may come when inflation is sustained at the target rate of 2%, markets hold the view that even if monetary policy were to normalize, a rise in interest rates would be gradual and contained to avoid downside pressure on the economy from a potential interest rate shock. This view is also reflected in long-term (beyond three years) real estate financing terms, where even the cost of fixed-rate financing has increased only marginally as of March 2023. Looking forward, the consensus forecast is for the policy rate to increase by a modest 4bps through the end of 2024.2 Given the wide yield spread for Japan's core real estate, particularly the multi-family sector, we believe a sufficient buffer will continue to exist for the sector to absorb a moderate rise in interest rates should monetary policy start to normalize.
Forward-looking macro-economic conditions also remain highly supportive: GDP is forecast to increase to an average of 1.1% per annum from 2023-2025, which is considered healthy from historical standards; the unemployment rate is expected to edge down further to below pre-COVID-19 levels; and headline inflation is anticipated to normalize from its current level of 3.2% y/y as of March 2023 to a lower, more sustainable level. These positive economic fundamentals are projected to boost average household income and underpin future rental growth for multi-family assets in Japan.
Strong capital markets demand
All of these factors combined have attributed to the stability and resilient performance of the Japan multi-family sector. Historically, the sector has provided the highest risk-adjusted returns relative to other core real estate sectors in Japan, and as compared to the multi-family sector in the United States and United Kingdom.
With the backdrop of favorable sector characteristics and performance, demand for multi-family investments has been on the rise. Interest from cross-border investors has surged, and in 2022 more than one-fifth of international capital invested in Japan's real estate market was allocated to multi-family assets. Strong capital markets demand has continued to compress market yields and increase valuations. As illustrated in Exhibit 3, the multi-family sector in Japan achieved an average annualized total return of 7.5% from 2Q 2020 to 2Q 2022 despite the economic shock over the same period, driven by a combination of steady cash flows and capital appreciation.3
Conclusion
All in all, we believe the Japan multi-family sector continues to offer an attractive investment opportunity on the back of strong demand/supply fundamentals, an accommodative policy and macro-economic framework and strong capital markets demand. Combined, these factors have contributed to the resilience of the sector despite the pandemic and help to underpin its favorable risk-adjusted return profile going forward.
1 GDP growth is based on the first preliminary 1Q 2023 figure from Cabinet Office, Government of Japan as of May 2023.
2 Bloomberg, as of April 2023; consensus forecast is the simple average of 22 financial institutions.
3 According to MSCI-IPD Japan residential total return index.
​​​09x6232205183855