Climate change investing demands intelligence
Climate change is one of the biggest challenges we face as a society. But companies around the globe are rising to the challenge. Scroll down to see how widespread innovation is driving progress towards a solution.
Activate awareness
Increase in global temperatures vs. pre-industrial levels, on track to reach 3° by the end of the century
Decrease in cost of solar energy since 2009
Tons of greenhouse gases released into the atmosphere every year
Growth in global electric car stock over the last five years
Expected increase in global energy demand by 2050
Share of global primary energy growth driven by renewables in 2019
Source: US Energy Information Administration, International Energy Outlook 2019
Source: BP Statistical Review of World Energy
Capturing climate innovation
Click the themes to explore the case studies
Climate Change Solutions Fund invests in the forward-thinking companies developing and scaling solutions to address the drivers of climate change, tapping into a wave of innovation across sectors and across the market cap spectrum, while supporting a sustainable future for us all.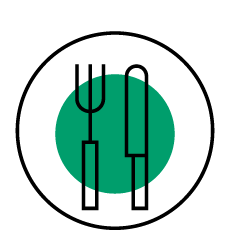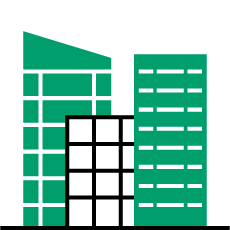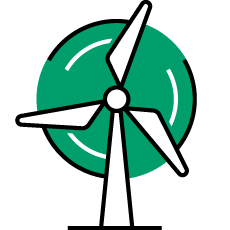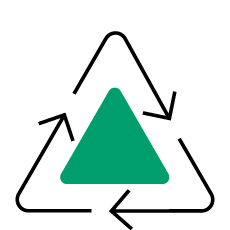 Sustainable Food & Water

Tetra-Tech

Global provider of engineering services focused on water, environment, sustainable infrastructure
Projects undertaken globally per year
65,000
Carbon reduction per Associate
-78%
Since 2010
Offshore wind project in the US with Dominion Energy
3,000
Homes supplied with renewable energy
California University Campus Decarbonisation Program
60,000
Metric tonnes CO2 emissions reduced per year
Source: 31 December 2020, Tetra-Tech Sustainability Report 2021.
Science-based approach in company DNA
20,000 associates use the company's industry leading proprietary analytical tools, Tetra-Tech, to assess climate risk and mitigate greenhouse gas impact on communities.
Leading position in the US
50+ year relationship with the US Federal Government and contracts with 500+ US municipalities.
Leading position in US offshore wind.
Market leading positions in industry - Engineering News Record ratings
#1 Environmental Management
12 years in a row
#1 Water
18 years in a row
#1 Desalination
7 years in a row
#1 Solid Waste
8 years in a row
Sustainable Transport

General Motors

Transportation for a future that is not only electrifying but also sustainable
Metric tons of CO2 avoided through purchase of GM EVs
950,000+
In 2020
Operational reduction in carbon intensity
31%
Since 2010
Planned new EV model launches
30
By 2025
Planned spending on EVs
$35 billion
By 2025
Leadership in the growing US market
Ahead of peers in electric offerings
Company is among the leaders in the transition to electric vehicles with a strong portfolio of battery and powertrain technologies.
Industry leader in U.S. National Zero Emissions Vehicle (NHEV) program.
Company has made a strong commitment to eliminate all tailpipe emissions by 2035 and use all renewable energy in manufacturing process.
Renewables & Electrification

Schneider Electric

A leader in energy and automation solutions
Total energy spend managed on clients behalf
€30+ billion
CO2 tracked on clients behalf
128 million
Million Metric Tons
Client savings
€2.2 billion
Across 625+ contracts
2025 key impact goal
80%
Green revenues
Digital solutions to drive carbon reduction
Enable consumers and businesses to make the most of energy and resources through digital and automation solutions.
A proprietary interoperable open architecture and platform allows for enhanced safety, efficiency and sustainability for homes and businesses. Achieved through advances in the internet of things, cloud and analytics.
A partner in climate change action for industry
Company launched Climate Change Advisory Services in January 2021, a first of its kind service to share Schneider's expertise in delivering solutions on sustainability and climate action.
Consultants are well versed on sustainability initiatives and many clients are listed on the STOXX® Global Climate Change Leaders Index.
Sustainable Construction

Signify

At the forefront of climate action lighting
Carbon neutral today
100%
Revenue from sustainable products
84%
World electricity used for lighting
13%
Brighter lives, better world
With energy savings of up to 80% and the potential to save 100 megatons of GHG emissions per year, LED and connected lighting is a quick and easy win for sustainable renovation.
Commitment to climate action lighting
Aim to double the pace of the Paris Agreement over the complete value chain.
Signify Green Switch launched as a response to meet the European Green Deal's five stated goals.
Leader in solar lighting innovation
Solar lighting leads to energy savings of up to 75%.
Solar panels last up to 30 years.
Off-the-grid communities can access 24/7 light.
Case study: helping remote communities in india
Philips LifeLight, a portable solar-powered lantern designed for regions with limited access to electricity.
Complemented by the installation of approximately 84,000 solar streetlights in the country.
Recycling & Re-Use

TOMRA

Market leader in the reverse vending market and the use of sensors in resource management
Drinks containers
1.4 trillion+
Produced every year
Collected every year by Tomra
40 billion
Drinks containers
Reverse vending machines installed
80,000
Globally
2020 CO2 saved by machines installed by Tomra mining
155,607,375
Metric tonnes
A world with no concept of waste
Proper handling of used packaging conserves precious resources like energy, water and crude oil – also reducing GHG emissions.
Deposit return program encourages consumers to make better choices in terms of discarding their single-use plastics and promoting a sustainable circular economy.
Beyond reverse vending
Technology has applications beyond reverse vending:
Food

– sensor based sorting for food industry to reduce waste.

Sorting Recycling

– use of infrared sensors for waste sorting.

Mining sites

– sensors can reduce energy consumption by up to 15% and water use by 3-4 cubic meters per ton of ore.
Designed by data.
Refined by research.
Identifying companies with the ability to develop, deliver and scale solutions to the climate challenge demands active insight. JPM Climate Change Solutions combines expertise in artificial intelligence and data science with analyst research to distil a vast investment universe into a high-conviction portfolio of companies with the potential to shape our world.
The process starts with the ~13,000 companies in the S&P Broad Market Index.
2.
Screening for
exclusions
Securities that do not conform with minimum standards of business practice – based on ESG principles and international norms – are excluded.
THRESHOLD EXCLUSIONS
FULL EXCLUSIONS
VALUES BASED
Conventional weapons > 10%
Tobacco production > 5%
Thermal coal > 30%
Revenue from connection to the nuclear weapons industry > 2%
Controversial weapons
White phosphorus
Nuclear weapons
NORMS BASED
Severe violations of
UN Global Compact
3.
Identifying thematic
relevance
ThemeBot natural language processing tool scans hundreds of millions of data sources to identify companies most exposed to the climate solutions theme.
Construct mind map
Uses Natural Language Processing (NLP) to identify words that relate to the theme

Analyse big data
Rapidly analyses hundreds of millions of data sources: company profiles, research, regulatory filings and news articles

Rank securities
Considers both textual relevance and revenue attribution to determine most theme relevance
Who? Quantitative Solutions, an integrated quantitative research and portfolio management team focused on factor investing, machine learning and data analytics.
Why? Breadth, transparency and speed: 13,000 companies covered, with full look-through into analysis generated in seconds.
4.
Demonstrating
sustainability
Portfolio managers partner with sustainable investing team to define a clear sustainability thesis for each security, using a framework that combines top-down sustainability themes with bottom-up security evaluation.
Who? Thematic portfolio managers from Quantitative Solutions and International Equity Group, with verification from dedicated sustainable investing team.
Why? To ensure capital is allocated efficiently towards activities that generate positive sustainable outcomes.
5.
Evaluating the
business
Global research analysts assess the ESG profile of each business, and formulate a strategic classification on three criteria:
Economics: Does the business create value for shareholders?

Duration: Can this value be sustained?

Governance: How will governance impact shareholder value?
Who? >90 sector specialists who together conduct over 5000 company meetings per year.
Why? To identify quality/growth companies, supported by solid corporate governance and sustainability practices.
Analysts use their research to formulate normalised earnings forecasts for the potential portfolio companies and generate rankings.
Who? >90 sector specialists.
Why? To ensure each security comes at a price we are willing to pay.
7.
Building the
portfolio
The portfolio management team constructs a portfolio of 50-100 securities, unconstrained by market cap, sector or region, investing in companies with market-leading positions providing solutions to address climate change.
Who? Thematic portfolio managers from Quantitative Solutions and International Equity Group
More information
Fund story
Download a PDF of the fund's main features and investment approach.
Factsheet
Download a monthly snapshot of the fund's key data in PDF format.
Sustainability report
Explore the fund's key ESG metrics in a PDF format.
This is a marketing communication and as such the views contained herein do not form part of an offer, nor are they to be taken as advice or a recommendation, to buy or sell any investment or interest thereto. Reliance upon information in this material is at the sole discretion of the reader. Any research in this document has been obtained and may have been acted upon by J.P. Morgan Asset Management for its own purpose. The results of such research are being made available as additional information and do not necessarily reflect the views of J.P. Morgan Asset Management. Any forecasts, figures, opinions, statements of financial market trends or investment techniques and strategies expressed are, unless otherwise stated, J.P. Morgan Asset Management's own at the date of this document. They are considered to be reliable at the time of writing, may not necessarily be all inclusive and are not guaranteed as to accuracy. They may be subject to change without reference or notification to you. It should be noted that the value of investments and the income from them may fluctuate in accordance with market conditions and taxation agreements and investors may not get back the full amount invested. Changes in exchange rates may have an adverse effect on the value, price or income of the products or underlying overseas investments. Past performance and yield are not a reliable indicator of current and future results. There is no guarantee that any forecast made will come to pass. Furthermore, whilst it is the intention to achieve the investment objective of the investment products, there can be no assurance that those objectives will be met. J.P. Morgan Asset Management is the brand name for the asset management business of JPMorgan Chase & Co. and its affiliates worldwide. To the extent permitted by applicable law, we may record telephone calls and monitor electronic communications to comply with our legal and regulatory obligations and internal policies. Personal data will be collected, stored and processed by J.P. Morgan Asset Management in accordance with our EMEA Privacy Policy
www.jpmorgan.com/emea-privacy-policy
. Prior to any application investors are advised to take all necessary legal, regulatory and tax advice on the consequences of an investment in the products. Investment is subject to documentation, which is comprised of the Prospectus, Key Investor Information Document (KIID) and either the Supplementary Information Document (SID) or Key Features/Terms and Condition. These documents, together with the annual report, semi-annual report and instrument of incorporation are available free of charge from JPMorgan Asset Management (UK) Limited. This communication is issued by JPMorgan Asset Management (UK) Limited, which is authorised and regulated in the UK by the Financial Conduct Authority. Registered in England No: 01161446. Registered address: 25 Bank Street, Canary Wharf, London E14 5JP.
09uh212106083525