50%
expected increase in global energy demand by 2050
Source: US Energy Information Administration, International Energy Outlook 2019
$6.9tn
required annual investment to reach net zero by 2050
Source: OECD estimate, cited in "Financing the Net Zero Transition", pwc
1%
of global population holds nearly half the world's wealth
Source: Credit Suisse Global Wealth Databook 2021
24%
of adults have no bank account
Source: Gates Foundation Goalkeepers Report
Financing the transition to a sustainable and inclusive economy
Green Social Sustainable Bond Fund invests in bonds we identify as good investments from a financial perspective, and which can be clearly defined as sustainable, with an explicit link to environmentally and/or socially beneficial projects. Bond proceeds must be sufficiently segregated; financed projects must qualify as sustainable activities as defined by ICMA; and the issuer must have an adequate reporting framework in place.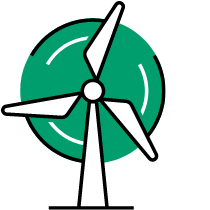 Green bond
Financing renewable energy
ENGIE SA (ENGIFP), France
Social bond
Socio-economic advancement
AFRICAN DEVELOPMENT BANK (AFDB), Supranational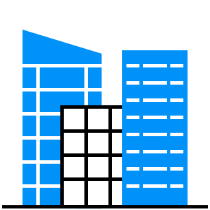 Sustainable bond
Beyond green financing
AMERICAN EXPRESS COMPANY (AXP), Unites States
Green Bond
Case study: a multinational utility company
ENGIE SA (ENGIFP), France
Science-based approach in company DNA
Commitment to exit all coal assets in Europe by 2025 (globally by 2027)
Decarbonisation targets have been certified 2°C aligned by Science Based Targets Initiative (SBTI)
Transition strategy via 4 pillars: Completing coal phase out; expanding renewable energy strategy; increasing energy efficiency; & development of green gas & clean transportation.
Issuer has a robust green bond framework in place, aligned with Paris Agreement and TCFD, as well as ICMA Green Bond Principles
Strong financial performance, with H1 2022 results well above expectations as EBITDA improved 43% year-on-year.
S&P credit rating
BBB+ (stable)
Analyst sustainability checklist
Use of proceeds
Renewable energy
Energy efficiency
Social Bond
Case study: socio-economic advancement
AFRICAN DEVELOPMENT BANK (AFDB), Supranational
African Development Bank – a multi-regional supra
African Development Bank (AfDB) group is a multi-lateral organisation focused on reducing poverty and improving living conditions in Africa.
The group is comprised of 3 institutions: the African Development Bank (AfDB), the African Development Fund and Nigeria Trust Fund.
81 member countries, with funding available to 17 middle-income countries.
Eligible projects to be financed are expected to lead to poverty reduction and job creation, as well as inclusive growth
2025 goals include creation of 205 million power connections, lifting 130 million people out of poverty, creating 35 special economic zones, strengthening public-private partnerships, facilitating intra-African trade, and creating 25 million jobs.
AfDB benefits from strong shareholder support, and has a strong liquidity and capital profile.
Analyst sustainability checklist
Use of proceeds
Food security and sustainable food systems
Affordable basic infrastructure
Access to essential services
Affordable housing
Employment generation
Socioeconomic advancement and empowerment
Sustainable Bond
Case study: beyond green financing
AMERICAN EXPRESS COMPANY (AXP), United States
American Express – a global payments company
First ESG bond issued by this company
Green projects include those related to green buildings and circular economy initiatives such as the use of recycled plastics for Amex credit cards
Socioeconomic advancement & empowerment initiatives include efforts to increase diversity of suppliers and investments in small and medium-sized businesses
Issuer has launched a Community Giving Mission, providing grants to help empower diverse communities
Grants will be awarded to programs which improve financial literacy and provide training for small business owners, and to initiatives which advance innovation on climate action.

S&P credit rating
BBB+ (stable)
Analyst sustainability checklist
Use of proceeds
Green buildings
Circular economy
Socioeconomic advancement and empowerment
Affordable housing
This is a marketing communication. The views contained herein are not to be taken as advice or a recommendation to buy or sell any investment or interest thereto. Reliance upon information in this material is at the sole discretion of the reader. Any research in this document has been obtained and may have been acted upon by J.P. Morgan Asset Management for its own purpose. The results of such research are being made available as additional information and do not necessarily reflect the views of J.P. Morgan Asset Management. Any forecasts, figures, opinions, statements of financial market trends or investment techniques and strategies expressed are, unless otherwise stated, J.P. Morgan Asset Management's own at the date of this document. They are considered to be reliable at the time of writing, may not necessarily be all inclusive and are not guaranteed as to accuracy. They may be subject to change without reference or notification to you. It should be noted that the value of investments and the income from them may fluctuate in accordance with market conditions and investors may not get back the full amount invested. Past performance and yield are not a reliable indicator of current and future results. There is no guarantee that any forecast made will come to pass. J.P. Morgan Asset Management is the brand name for the asset management business of JPMorgan Chase & Co. and its affiliates worldwide. To the extent permitted by applicable law, we may record telephone calls and monitor electronic communications to comply with our legal and regulatory obligations and internal policies. Personal data will be collected, stored and processed by J.P. Morgan Asset Management in accordance with our EMEA Privacy Policy www.jpmorgan.com/emea-privacy-policy. This communication is issued in Europe (excluding UK) by JPMorgan Asset Management (Europe) S.à r.l., 6 route de Trèves, L-2633 Senningerberg, Grand Duchy of Luxembourg, R.C.S. Luxembourg B27900, corporate capital EUR 10.000.000. This communication is issued in the UK by JPMorgan Asset Management (UK) Limited, which is authorised and regulated by the Financial Conduct Authority. Registered in England No. 01161446. Registered address: 25 Bank Street, Canary Wharf, London E14 5JP