Is there a danger of over-concentration in corporate credit at a time of elevated risk? In a word, yes. Should pensions forego LDI altogether? Of course not. Fortunately, there are fixes available to make liability hedging programs more resilient in today's market environment.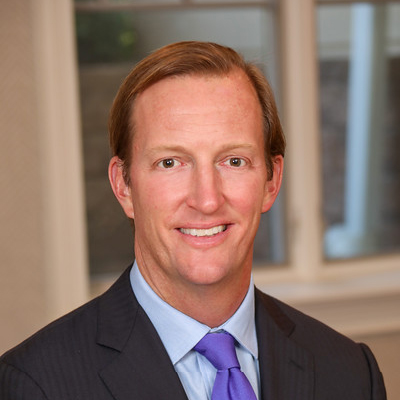 What opportunities can institutional investors take advantage of in an effort to diversify their pension hedging portfolios?
Liabilities simply can't hedge the risks in your LDI portfolio.
Wait … Shouldn't that be the other way around?
Maybe not. After more than a decade of widespread LDI (liability-driven investment) adoption, long-term corporate credit is now the single biggest market exposure for many pension plans—and potentially riskier than investors may realize. Credit quality has declined while credit spreads have tightened. Although a pension liability can hedge movements in credit spreads fairly well, the liability cannot hedge another key component of credit risk: the rising probability of downgrades and defaults.
To state the obvious: Pension liabilities are not actually corporate bonds. They are actuarial estimates of long-term benefit payments discounted to a present value using a yield curve constructed from a high quality subset of the corporate bond universe. Hedging liabilities with corporate bonds is an effective, though imperfect, solution—and at times the imperfections take on outsize importance.
Specifically, losses arising from corporate bonds being downgraded from investment grade to high yield are not offset by similar reductions in the value of pension liabilities. Over time, this risk mismatch will degrade a hedge portfolio relative to the corresponding liability. Investors need to remember that this risk is one-way only; there is no corresponding benefit from bonds in the hedge portfolio being upgraded beyond investment grade and outperforming liabilities.
Seeking to outpace these expected losses by engineering a higher yielding investment grade corporate bond portfolio would simply increase exposure to lower quality credit—amplifying the very risk that concerns us. Even with a skilled active manager seeking to avoid credits at risk of a downgrade, corporate bond portfolios may not be able to keep pace with liabilities in today's market environment.
Currently, the proportion of investment grade corporate debt rated BBB is at an all-time high (Exhibit 1) while the level of spread compensation is at an all-time low (Exhibit 2). It is almost inevitable that rating migration to high yield will become a bigger headwind to performance.
As the proportion of BBB-rated corporate credit has grown, the level of spread compensation for long investment grade credit has declined.
EXHIBIT 1: The composition of the US Investment Grade bond universe by credit rating category (BBB, A, AA, AAA) over time.

Source: Barclays Live, data as of April 30, 2021. For illustrative purposes only.
EXHIBIT 2: History of the spread on Long IG Credit

Source: Barclays Live, data as of April 30, 2021. For illustrative purposes only.
Is there a danger of overconcentration in corporate credit at a time of elevated risk? In a word, yes. Should pensions forgo LDI altogether? Of course not. Fortunately, there are fixes available to make liability-hedging programs more resilient in today's market environment:
Investors need to build a strong defense in the form of super-high quality long-duration securitized bonds that are not sensitive to default and downgrade risk.
They also need a powerful offense in the form of an active high yield credit strategy that is positioned to profit from ratings migration into and out of sub-investment grade debt.
This updated LDI approach, which pairs investment in securitized debt with the adoption of an active, high yield credit strategy, directly sidesteps a portion of expected credit losses while positioning investors' portfolios to benefit directly from those downgrades that do occur. When combined with active management of traditional LDI credit portfolios, this diversified approach makes use of the full spectrum of credit opportunities to stay on pace with liabilities.
Defense wins championships
Securitized bonds have long played a role in core fixed income portfolios, given their high quality, liquidity and yield advantage to Treasuries, but their risk characteristics—low duration and negative convexity—have made them a poor fit for liability-hedging purposes. However, LDI investors have been overlooking a far more complementary subset of this market that offers powerful diversification potential: long-duration securitized bonds.
Over the past decade, issuance of long-duration commercial mortgage-backed securities (CMBS) and collateralized mortgage obligations (CMO) has increased significantly. These are suitable assets for liability-hedging portfolios because they offer principal protection via a guarantee from Fannie Mae and Freddie Mac, contractual prepayment protection and yields well in excess of Treasuries. The credit enhancement makes them an effective antidote to downgrade and default risk, while the prepayment protection ensures that they offer long duration and positive convexity.
Within a broader LDI program, the opportunity to add a high quality long-duration asset class with yields well in excess of Treasuries would be attractive at any time—to do so now, when credit risk is high and spreads are tight, is a genuine opportunity. We feel that investors ought to consider replacing approximately 20% of their corporate holdings—targeting a meaningful level of defensive protection while retaining adequate corporate exposure to hedge movements in credit spreads.
The best defense is a good offense
Headwinds from credit downgrades and defaults can impair investors' ability to maintain parity between traditional LDI strategies and plan liabilities over time. In contrast, investors using a dedicated high yield strategy can benefit directly from buying bonds after they have been downgraded ("fallen angels") and selling those that have returned to investment grade ("rising stars") (Exhibit 3).
Investment opportunities emerge in high yield as credit ratings start to reflect economic recovery.
EXHIBIT 3: After record fallen angels in 2020, rising stars are leading in 2021

Source: AMG Data Services, J.P. Morgan Asset Management; data as of April 30, 2021. For illustrative purposes only.
Given the higher probability of credit rating migration into and out of investment grade in today's market, LDI investors should consider a strategic allocation to high yield within their hedge portfolios. Of course, the risk of default is greater within the high yield universe, making active management and rigorous fundamental credit research essential components of the process.
Adding a high yield allocation to a liability-hedging portfolio brings needed flexibility but also increases tracking error to the liability. The size of this exposure should be modest but adequate to the task of absorbing the flow of credits that cross over between investment grade and high yield. Importantly, the strategic benefits of a dedicated, flexible and active high yield mandate should be superior to simply allowing investment grade managers to hold onto downgraded bonds after they have lost value.
Diversified LDI for the win
LDI portfolio construction has gravitated toward highly concentrated long corporate credit portfolios that are designed to hedge liabilities with low tracking error. But there is a flaw in this model. Liabilities don't have the ability to hedge away the risk of downgrades and defaults that traditional LDI portfolios are forced to bear, leaving plans exposed to persistent underperformance.
A change in strategy is needed. Time to bring on some defensive substitutes, in the form of long-duration securitized bonds, and to add some offensive firepower, in the form of active high yield. Victory awaits.