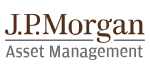 FOUR IMPORTANT WAYS WE HELP OUR CLIENTS ACHIEVE STRONGER PLANS
1 Chatham Partners Satisfaction Survey, 2019. When evaluating DC providers, a top 2 box rating of 85% or greater corresponds to best-in-class rating. 8 out of the top 14 DC providers are incorporated into this survey. Best-in-class rating for Overall Satisfaction, Relationship Management, Account Management.
2 J.P. Morgan Retirement Link data as of 12/31/20; client retention ratio excludes uncontrollable client losses (e.g. bankruptcy, mergers & acquisitions, etc.).
3 Relationship Managers average 26 years of industry experience; 18 years with J.P. Morgan, April 2020. There can be no assurance that the professionals currently employed by J.P. Morgan Asset Management will continue to be employed by J.P. Morgan Asset Management or that the past performance or success of any such professional serves as an indicator of such professional's future performance or success.
4 Investment Management Education Alliance Star Awards, 2014 through 2019, including Overall Retirement Communications.