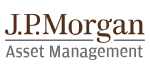 Retirement do's and don'ts in a volatile market
05/18/2020
Katherine Roy
No matter where you are in your retirement journey, here are some ideas to consider during this period of market turbulence from Katherine Roy, Chief Retirement Strategist.
Turn on Audio Description
Turn off Audio Description
Show Transcript
Hide Transcript
---
---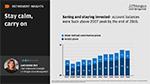 Stay calm carry on
18 May 2020
---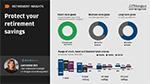 Protect your retirement savings
18 May 2020
---
Tapping retirement savings isn't your only option
26 May 2020
---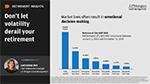 Don't let volatility derail your retirement
18 May 2020
---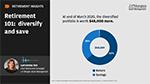 Retirement 101: Diversify and save
26 May 2020
---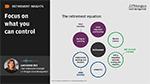 Focus on what you can control
26 May 2020
---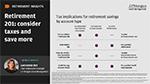 Retirement 201 Consider taxes and save more
18 May 2020
---
---
Load More
When trying to get our arms around what periods of market volatility might mean for our retirement futures, it can help to look to the past for lessons in the choices others may have made during a similar period of stress and how those choices played out. Specifically, how did defined contribution plan participants behave during the Great Recession of 2008 and 2009? It may be surprising to learn that the answer is quite positive. We see the individuals were largely able to stay on track. They experienced a slight detour due to the market declines but recovered faster than you might expect. 
According to research by the Investment Company Institute, almost 97% of participants continued making contributions. 85% did not make an investment change. The outcome of these two choices, saving and staying invested, was that account balances were back above their 2007 peak by the end of 2010. Older individuals who were closer to retirement and who had larger balances did see a greater decline in their wealth but experienced a similar recovery.
So what are the key takeaways from our trip down memory lane? The defined contribution system worked despite short-term market shocks. Most plan participants continued to save with each paycheck. By staying invested, they were able to benefit from some of the best days and the longest bull market that followed. Take a play out of the Great Recession playbook. Stay calm, carry on, and don't look at your account balance.