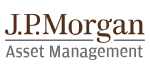 ---
How does Social Security calculate the size of my retirement benefit?
The basic Social Security benefits is called the Primary Insurance Amount (PIA). It is calculated based on your average indexed monthly earnings (AIME) from your top 35 earnings years. The earnings are indexed to ensure that a worker's future benefits reflect the general rise in standard of living that occurred during his or her working lifetime.
---
Is there a way to increase my benefit?
Yes. Your benefit grows larger if you wait longer to claim, until it peaks at age 70. You will receive your full benefit amount at your Full Retirement Age (FRA), which is between age 66 and 67, depending on your year of birth: https://www.ssa.gov/planners/retire/retirechart.html. If you elect to wait until after your FRA to start collecting, your benefit will grow by 8% per year before hitting the maximum at age 70. If you were born in 1960 or later and wait until 70 to claim, your benefit will be 124% of your full benefit amount.
---
When is the earliest I can start taking Social Security benefits?
Age 62. The choice to claim early is yours, but make an informed decision. If you begin collecting before your FRA, you will receive reduced benefits. For individuals born 1960 or later, the benefit would be reduced by 30% if claimed at age 62 instead of FRA.
---
Is a non-working spouse eligible to collect Social Security—or a spouse who worked but whose earnings were low?
Once your spouse claims their own benefit and you are at least age 62, you become eligible for spousal benefits. Your spousal benefit is half of your spouse's full benefit amount. You will receive your own benefit or the spousal benefit – whichever is higher. Taking either your own benefit or your spousal benefit before your full retirement age will reduce your benefit amount. Your spousal benefit does not get any bigger after your full retirement age.
---
If I'm divorced, am I eligible for spousal benefits based on my ex-spouse's work record?
You may be. You must have been married for 10 years and not currently remarried, and your ex-spouse must qualify for benefits. Your ex-spouse does not have to file for benefits for you to be eligible, unless you have been divorced for less than two years. If you remarry, you will lose access to these spousal benefits unless your subsequent marriage ends in death or divorce. But you may become eligible for spousal benefits based on your new spouse's work record.
---
What about benefits for widows or widowers?
If you're a surviving spouse, you may collect reduced survivor benefits as early as age 60. If you're eligible and begin collecting benefits at your survivor FRA (which may be slightly different than FRA for your own benefit), you receive 100% of your deceased spouse's benefit amount. If your spouse delayed claiming benefits, that carries over and increases the size of your survivor benefit. Likewise, if your spouse claimed early, your survivor benefit will be based on your deceased spouse's reduced benefit amount. (If your spouse died before FRA and had not collected benefits, the survivor benefit is calculated as if the deceased began collecting at FRA.) Generally, ex-spouses are eligible for survivor benefits if they were married for at least 10 years and not remarried before age 60.
---
This is not meant to be personal advice. Check with the Social Security Administration for details pertaining to your individual situation and contact your financial professional for more of what you need to know to make the most of this indispensable retirement benefit.
Source: Social Security Administration, September 13, 2021.