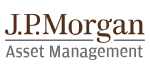 2 SIMPLE STEPS TO RECEIVE YOUR ANALYSIS IN FIVE BUSINESS DAYS
Call 844-LINK-JPM with any questions.
1. Complete the request form and indicate the scenarios you wish to incorporate in the analysis.
1 Average 401(k) plan fees are sourced from ©401(k) Averages Book. All rights reserved. 401(k) Averages Book shall not be liable for any errors or delays in the content, or for any actions taken in reliance thereon.
By requesting an analysis, you agree that the scenarios and other data included in the 401(k) Fee Comparison Analysis are for your general information only and are not a recommendation, solicitation of a transaction or impartial investment advice. You further agree that all the information you provide in this form will be retained by J.P. Morgan.