From an investment perspective, elevated uncertainty will likely fuel additional volatility in both equity and credit markets through the first half of October.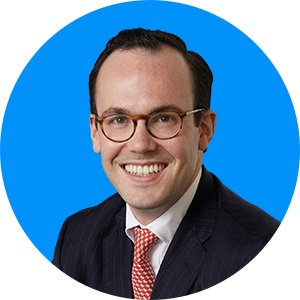 Listen to On the Minds of Investors
On a stage already cluttered with worrisome news, the political drama in Washington has taken a front and center position. All eyes are on the debt ceiling.
Technically, the U.S. hit the debt ceiling – the limit to government borrowing – on August 1. Since then, the Treasury has found the funds to meet its obligations largely by drawing down its General Account at the Federal Reserve, a stockpile of cash built in 2020 through debt issuance. Recently, Treasury Secretary Yellen made headlines by announcing that come October 18, those funds would be exhausted; from there, unless the debt ceiling were suspended or raised, some or all of U.S. obligations will be delayed or unmet.
Investors may wonder: what would this entail? There are a number of implications.
The last time the Treasury faced this issue – back in 2011 – it formed a contingency plan to avoid such an outcome, paying the interest on securities as it comes due and the principal of maturing securities by auctioning new securities for the same amount, thereby not increasing the overall debt level. While this stopgap would in theory prevent a default, a number of things would still likely occur:
The credit quality of U.S. sovereign debt could be downgraded, as happened in 2011, increasing future interest payments on the federal debt and bringing forward the urgency of tax hikes.
Yields across all portions of the credit spectrum could get pushed higher in response to a higher risk-free rate.
The faith in both Treasury securities and the U.S. dollar could be shaken, leading to less appetite from foreign investors for U.S. paper, again pushing yields higher.
Financial markets could reckon with heightened volatility as equity valuations are reconsidered and the repo market is forced to reprice collateral.
At the same time, payments unrelated to servicing Treasury securities would be suspended – including the salaries of the armed forces and other federal employees, Social Security and Medicare. This payment freeze could cause a wave of layoffs and a hit to consumer spending, either of which would impact confidence levels. Given the precarious state of the economy during the pandemic, this could even result in recession.
All of this is to say that the aggregate impact of failing to quickly deal with the debt ceiling could be staggering and long-lasting.
Thankfully, such a result seems unlikely. While Senate Republicans have expressed an unwillingness to budge on the issue, Senate Democrats have the ability to pass a resolution through budget reconciliation. As such, Democrats may be able to process a debt ceiling suspension without Republican votes, but the timing will be tight. Nevertheless, having learned from past debt ceiling crises, we find it unlikely that Congress will not reach a solution in time, especially given the severity of the situation.
From an investment perspective, elevated uncertainty will likely fuel additional volatility in both equity and credit markets through the first half of October. Ultimately, as so often is this case, episodes like this should remind investors that the best way to protect against things out of their control is to broadly diversify their portfolios.
Treasury's cash balance is at the lowest level since 2019
Billions of USD
Source: U.S. Department of the Treasury, J.P. Morgan Asset Management. Data are as of September 30, 2021.


09y8213009203140