Given the negative sentiment toward Chinese equities but the long-term opportunities afoot, lower current equity valuations could present attractive entry points for investors.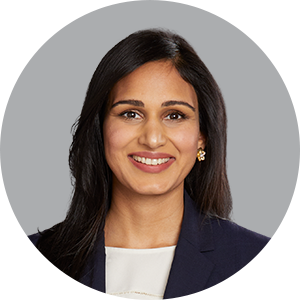 Listen to On the Minds of Investors
The Chinese economy and markets have had a challenging 2021. Chinese equity markets were one of the best performers last year, notching a 29.7% gain in USD terms; this year they are one of the worst performers down 12.8%. 3Q21 economic growth revealed a pronounced slowdown to 4.9% y/y compared to 7.9% y/y in 2Q21. Because China was the first economy to emerge from the early phases of the pandemic, most anticipated that it would experience a slowdown as it moved from recovery to recovered. However, the slowdown has been exacerbated by reforms aimed at ensuring long-term economic stability despite the short-term challenges they pose to sentiment and growth. For Chinese equity markets in particular, these periods of drawdowns tend to be related to uncertainty generated by new reform and regulatory cycles, such as the one we are seeing today, more so than the economic cycle itself.
Recent economic data affirms China's slowdown as the economy normalizes while still facing lingering pandemic obstacles and the consequences of its intentional long-term reforms. Retail sales grew 4.4% y/y in September, nearly double August's pace, but still about half of the pre-COVID pace. Regional outbreaks and therefore lockdowns coupled with continuing supply chain issues disrupted consumption. Fixed asset investment declined 2.5%*, dragged down by real estate, limited bond issuance to support infrastructure investment, and perhaps some uncertainty generated by regulations aimed at the tech and education sectors. In addition, industrial production disappointed expectations, up 3.1% year-over-year, constrained by power rationing in energy intensive industries. However, exports were a bright spot, rising 28.1% y/y given strong global demand.

Although Chinese policymakers targeted "at least 6% growth" this year, they anticipated there would be some room to implement reform aimed at curbing excesses from rapid economic growth over the recent decades, pivoting to higher quality growth drivers, and bolstering the middle class through reductions in property, education, and health care costs. While these measures should result in a healthier Chinese economy in the long run, in the short-term they are dampening sentiment and posing headwinds to growth. To combat some of those effects, Chinese policymakers have adopted a moderately more accommodative fiscal and monetary stance - albeit in a very targeted way aimed at sectors it aims to bolster going forward.

Ultimately, China strives to become the largest economy in the world, doubling its GDP per capita over the next decade, which means they will support high growth areas of the economy while enacting reforms on other areas that need to be reined in. This supports long-term portfolio opportunities in sectors that will benefit from the emerging consumer, advancing technology, and clean energy. Given the negative sentiment toward Chinese equities but the long-term opportunities afoot, lower current equity valuations could present attractive entry points for investors.

Source: China Customs, China National Bureau of Statistics, MSCI, Wind, J.P. Morgan Asset Management. *Estimated with the year-to-date investment and growth figures reported by National Bureau of Statistics. Data reflect most recently available as of October 18, 2021.

MSCI China: Forward P/E ratio
Source: Bloomberg, MSCI, J.P. Morgan Asset Management. Price-to-earnings ratio based on next twelve months earnings estimates. Guide to China. Data are as of October 31, 2021.
09yz212010201144