Over two and a half million women in the U.S. have left the labor force since the start of the pandemic, 43% more than men.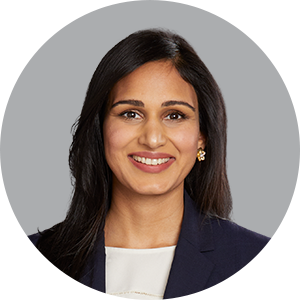 Listen to On the Minds of Investors
The pandemic has presented many challenges for working parents— simultaneously managing full-time jobs, supervising children's remote learning, and tackling household chores, with fewer options for outside assistance. While these burdens are borne by all parents, studies show that women have been disproportionately impacted, with effects felt most acutely by black women and women of color, as long-standing inequities are exacerbated by the crisis.
The weight of these responsibilities is reflected in labor market shifts that have occurred since the start of the pandemic. Over 2.5 million women in the U.S. have left the labor force since the start of the pandemic, 43% more than men. This departure compares to the 858,000 women who joined the labor force over the same period the prior year.
Some women have left their jobs, while others have lost them and subsequently stopped looking for work. In fact, of those not in the labor force who did not look for work in the past month due to the pandemic, 58% were women, a share that has risen since data collection began in May 2020. With Baby Boomers retiring, less immigration, and now more women leaving the labor force, future labor supply looks set to be challenged and drag on economic growth. For women in particular, this also creates income and wealth obstacles, even for those who will eventually be reemployed, as gaps in employment have enduring impacts on career trajectories and compensation in the long-run.
That said, both public and private efforts can combat this trend. On the public side, policymakers can enact policies that support women and families, like access to affordable childcare and paid leave. Similarly, corporations can promote greater flexibility, adequate maternity and paternity leave, and equal pay. However, investors have a critical role to play too. As shareholders and therefore allocators of capital, investors can seek investments that score highly in ESG factors, particularly the "S" or social factor, which promotes diversity in the workplace and fair labor practices. This can lead to better performance outcomes, as research by McKinsey & Co. found that companies in the top quartile for gender diversity were 25% more likely to have above-average profitability than companies in the bottom quartile.
Although the pandemic has presented families with significant hardships and threatened the progress of women in the workplace, sensible policy, corporate practices, and investor engagement could begin to undo some, but not all, of the damage that has been done.
Change in number of women in civilian labor force
Thousands
Source: Bureau of Labor Statistics, J.P. Morgan Asset Management. Data are as of February 24, 2021.

0903c02a82b09128