The investment outlook for 2020
Investment strategies for a late-cycle environment
Jordan Jackson
In Brief
Social distancing measures to combat COVID-19 have plunged the global economy into the deepest recession since the Great Depression.


Some success in slowing the spread of the disease and a recognition of the economic toll from social distancing are leading to a relaxation of social restrictions. However, a resumption of a normal economy will have to await the widespread distribution of a vaccine, hopefully in 2021.


In the U.S., following a huge GDP decline in the second quarter, we expect to see a sharp bounce in the third. However, progress from then on should be slow until a vaccine is distributed. This suggests double-digit unemployment into 2021.


While Fed easing and the recession have generally reduced Treasury rates, massive QE does threaten higher inflation and higher rates down the road. Meanwhile, the recession is leading to a wave of corporate downgrades.


While there are good reasons for U.S. equities to remain relatively resilient in the midst of the social distancing recession, the rebound in stocks from their March lows may be overdone, risking a correction in reaction to disappointment in economic data or medical progress.


Although the entire world economy has slumped into the social distancing recession in a similar way, the paths out could be quite different and those economies with more disciplined public health practices or deeper pockets could fair better in the rebound.


---
0903c02a827689dd
---
Monetary and fiscal policy bridged the gap in economic activity
Policy makers have worked hard to build bridges over the tremendously troubled waters posed by the Covid-19 virus in 2020.
Globally, governments issued trillions of dollars of debt to provide support to affected businesses and workers. Indeed, in the US, we estimate that roughly 75% of the workers that lost their jobs actually received more from enhanced unemployment insurance than they previously received from income in employment. This helped fuel the recovery when infections subsided in the summer.
Exhibit 1: Unprecedented monetary and fiscal coordination has supported activity
Government budget deficits and central bank government bond purchases
% of nominal GDP, 2020 estimate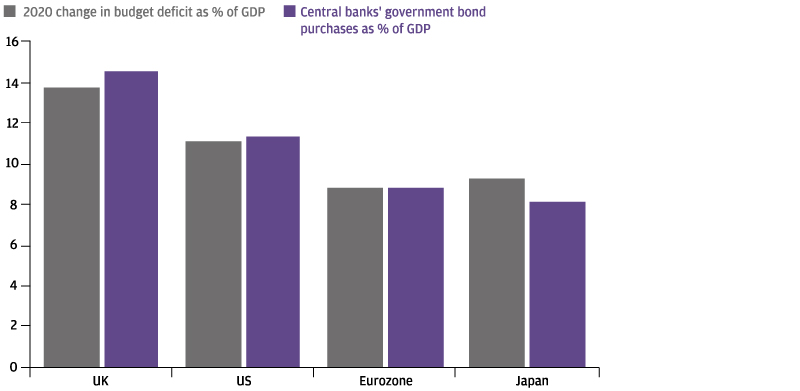 Source: Bank of England, Bank of Japan, Bloomberg, European Central Bank, IMF, US Federal Reserve, J.P. Morgan Asset Management. Budget deficits as % of GDP are forecasts for 2020 from Bloomberg contributor composite. Central bank government bond purchases are J.P. Morgan Asset Management forecasts for 2020. Data as of 17 November 2020.
However, much of the developed world is dealing with new waves of infections and new restrictions to contain the spread. It is certainly looking like a long and difficult winter.
As a result, European policymakers are busy extending their bridges. The US is likely to follow suit. Many of the effective fiscal initiatives in the US ran out in the summer and, with infection rates likely to curtail the recovery through the winter months, a new fiscal package is desperately needed. This may be delayed until after the 5 January run-offs, which will dictate who takes the Senate. But a new fiscal package is likely.
---
The bridges appear to be working
Support measures appear, on the whole, to be working.
Despite an unprecedented plunge in activity, unemployment has risen relatively modestly in Europe and has fallen back sharply in the US. Corporate insolvencies have also been lower than might have been anticipated.
Exhibit 2: Relatively few corporate bankruptcies suggest policy support is working
UK and US company bankruptcies
Number of companies per quarter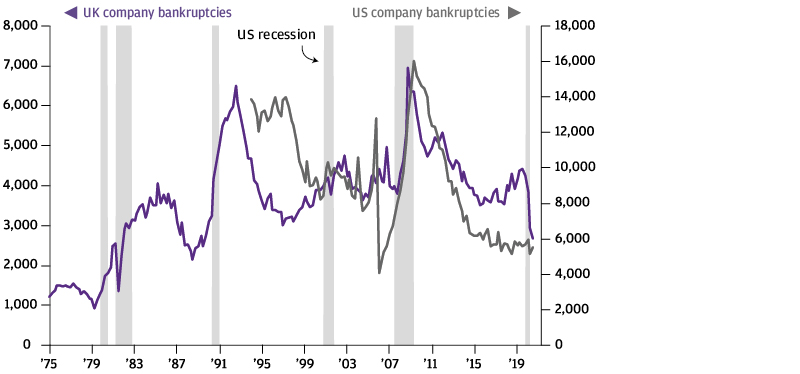 Source: Administrative Office of the United States Courts, Refinitiv Datastream, UK Insolvency Service, J.P. Morgan Asset Management. Periods of "recession" are defined using US National Bureau of Economic Research (NBER) business cycle dates. Data as of 17 November 2020.
And with news of viable vaccines we can now see the land on the other side of the bridge. It may be some months away, depending on the speed at which the vaccines can be produced and distributed. But the fact that there's an end in sight should give policymakers the confidence to keep extending their bridges, and corporates sufficient hope to plough on through the difficult winter months.
Our expectation, therefore, is that activity in developed economies will remain depressed in the first quarter of the year, and potentially the second. However, from the second half we could see a meaningful bounce in activity, once the vaccines are rolled out, pent-up demand is unleashed and life starts to return to normal.
---
Bridges come at a future cost…for investors
The extraordinary policy interventions have done a good job in supporting the economy.
But they come at a price. The Institute for International Finance estimates that over the past year global government debt has increased by USD 8.4tn and non-financial corporate debt has increased by USD 6.0tn. Does this mean a return to government austerity and low business investment that will weigh on the recovery? Not necessarily. As we discuss in the chapter The debt deluge, we think the main consequence will be an extended period of low interest rates and continued asset purchases by the central banks. This will ease the burden of debt for issuers, but presents considerable challenges for the returns on high quality fixed income.
Investors will also have to work hard to make sure the equities in their portfolios are generating the returns they need. We start this new economic cycle with valuations that are higher than is normal coming out of a recession (Exhibit 3). The fall in real rates has supported valuations. With interest rates closer to their nominal floor, such a repeated boost looks unlikely in the years ahead. More than ever, the emphasis will have to be on identifying the regions, sectors and companies that have the strongest underappreciated earnings prospects.
Exhibit 3: Valuations are richer today than coming out of the last recession
Equity and credit valuations at the start of the cycle
x, multiple (LHS); % point option-adjusted spread (RHS)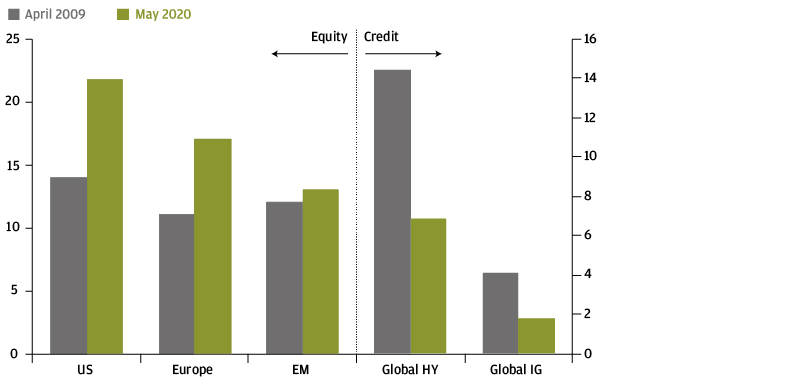 Source: Bloomberg Barclays, ICE BofA, MSCI, Refinitiv Datastream, Standard & Poor's, J.P. Morgan Asset Management. April 2009 and May 2020 mark the start of the last two US cycles as defined by the trough in earnings per share estimates. US: S&P 500; Europe: MSCI Europe; EM: MSCI EM; Global HY: ICE BofA Global High Yield; Global IG: Bloomberg Barclays Global Aggregate – Corporates. Data as of 17 November 2020.
---
Investors will have to look across geographies and asset classes to enhance returns
Being ahead of potential sectoral and style shifts might help enhance returns.
Assuming the news about vaccine efficacy and production capacity continues to be constructive, markets may look through near term economic weakness. Covid-19 generated considerable dispersion between the stock prices of those companies that facilitated the shift to life at home and those vulnerable to a need for social distancing. The valuation premium between global growth and value reached the highest level since the dotcom boom. As we discuss in our chapter Winners and losers, we should be cautious about the idea of an outright switch into value from growth. Instead, we would advocate picking apart the secular story from the cyclical one within both styles, and focusing on areas where current valuations are justified by the outlook for earnings growth.
Regional shifts in allocation are also worth considering. China has evaded the experience of recurrent waves seen elsewhere, seemingly thanks to the sophistication of its internal test and trace system and the robustness of external border controls. As a result, it has bounced back remarkably quickly to pre-crisis levels of activity. The government's recent five-year plan builds on this cyclical bounceback with a convincing structural programme that aims to transition the economy to consumer driven, internally generated growth. Add in the fact that the capital markets are maturing and we believe this could be Asia's decade for market performance, much like the way the US dominated the last cycle.
Investors should also be increasingly mindful of how their portfolios screen on environmental, social and governance factors. President-elect Joe Biden is expected to increase the momentum behind tackling climate change, as we discuss in our chapter Global momentum towards tackling climate change. Policymakers will be pulling on many different policy and regulatory levers to ensure that public and private capital provides a solution to climate change.
Identifying reasonably valued opportunities for strong earnings growth is imperative – but not an unusual challenge for investors. What is more novel is the challenge we now face in constructing a balanced, resilient portfolio. Core government bonds hold little appeal at such deeply negative real interest rates, but abandoning them altogether could leave investors with a much more volatile portfolio. In Rethinking 60:40 we consider some ideas for portfolio construction.
And finally, after such an unprecedented year, we should not underestimate the risks. In our final chapter, we provide an overview of our Central projections and risks, in terms of both macro scenarios and portfolio ideas. The key upside risk is that the recovery takes hold more quickly and is more synchronised across regions than we have in our base case. The downside risk that has us most concerned is if it is inflation rather than growth that returns with gusto. Central banks would be forced to outline an exit strategy from their current stance much more quickly than the market expects. This would trouble the economic outlook but the challenges for the markets may be more acute, as we saw in the taper tantrum of 2013.
---
Past performance and forecasts are not reliable indicators of current and future results.
Key Themes
The six issues likely to have the most impact on global investments in 2021.
Authors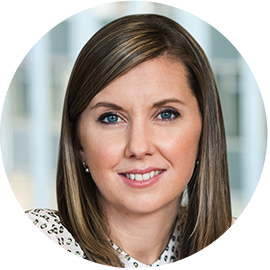 Karen Ward
Chief Market Strategist for EMEA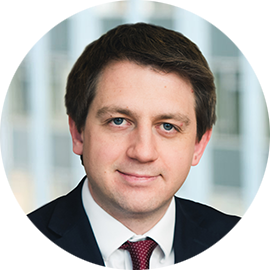 Michael Bell
Global Market Strategist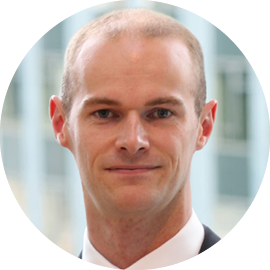 Hugh Gimber
Global Market Strategist
Turn on Audio Description
Turn off Audio Description
Show Transcript
Hide Transcript
---
---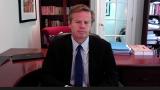 ---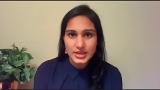 ---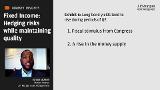 ---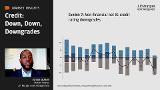 ---
U.S. Equities
17 Jun 2020
---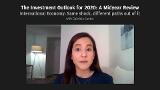 International Economy
25 Jun 2020
---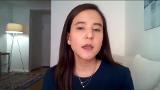 International Markets
25 Jun 2020
---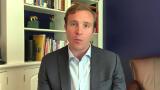 Alternative investments
17 Jun 2020
---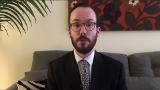 Asset Allocation
25 Jun 2020
---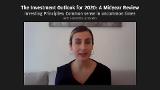 Investing Principles
25 Jun 2020
---
---
Load More