JPMorgan Climate Change Solutions ETF

Taking a more active approach to address climate change
Climate change investing


demands intelligence

Climate change is one of the biggest challenges we face as a society. But companies around the globe are rising to the challenge. Flip the switch to see how widespread innovation is driving progress towards a solution.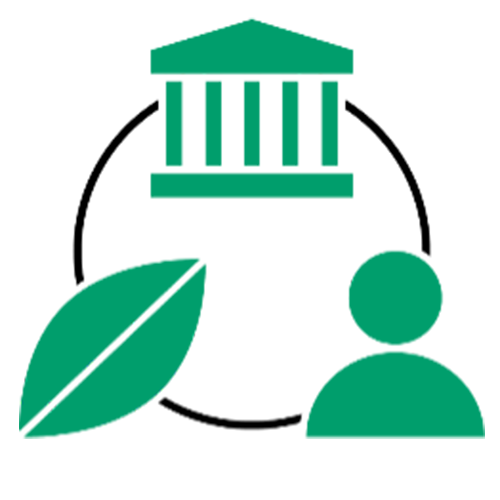 Increase in global temperatures vs.
pre-industrial levels, on track to reach 3° by the end of the century
Decrease in cost of solar energy since 2009
Tons of greenhouse gases released into the atmosphere every year
Growth in global electric car stock over the last five years
Expected increase in global energy demand by 2050
Share of global primary energy growth driven by renewables in 2019
Source: US Energy Information Administration, International Energy Outlook 2019
Source: BP Statistical Review of World Energy
Capturing
climate innovation
TEMP invests in the forward-thinking companies developing and scaling solutions to address the drivers of climate change, tapping into a wave of innovation across sectors and across the market cap spectrum, while supporting a sustainable future for us all.



Renewable energy & electrification
Companies developing clean energy such as wind, solar, or hydro across the full production chain, and enabling electrification across the economy

Sustainable food & water
Companies investing in less carbon-intense forms of agriculture, sustainable food, or clean water

Sustainable construction
Companies developing less carbon-intense forms of construction, including energy efficiency of buildings and cement & steel production

Sustainable transportation
Companies investing in sustainable forms of transportation across automobiles, trains, and planes

Recycling & re-use
Companies developing technologies to reduce waste, including equipment and materials recycling, which can conserve resources and reduce GHG emissions
Tetra-Tech Global provider of engineering services focused on water, environment, sustainable infrastructure
Projects undertaken globally per year
65,000
Carbon reduction per Associate
-78%
Since 2010
Offshore wind project in the US with Dominion Energy
3,000
Homes supplied with renewable energy
California University Campus Decarbonisation Program
60,000
Metric tonnes CO2 emissions reduced per year
Source: 31 December 2020, Tetra-Tech Sustainability Report 2021.
Science-based approached in company DNA
20,000 associates use the company's industry leading proprietary analytical tools, Tetra-Tech to assess climate risk and mitigate greenhouse gas impact on communities.
Leading position in the US
50+ year relationship with the US Federal Government and contracts with 500+ US municipalities.
Leading position in US offshore wind.
Market leading positions in industry - Engineering News Record ratings
#1 Environmental Management
12 years in a row
#1 Water
18 years in a row
#1 Desalination
7 years in a row
#1 Solid Waste
8 years in a row
General Motors Transportation for a future that is not only electrifying but also sustainable
Metric tons of CO2 avoided through purchase of GM EVs
950,000+
In 2020
Operational reduction in carbon intensity
31%
Since 2010
Planned new EV model launches
30
By 2025
Planned spending on EVs
$35 billion
By 2025
LEADERSHIP IN THE GROWING US MARKET
AHEAD OF PEERS IN ELECTRIC OFFERINGS
Company is among the leaders in the transition to electric vehicles with a strong portfolio of battery and powertrain technologies.
Industry leader in U.S. National Zero Emissions Vehicle (NHEV) program.
Company has made a strong commitment to eliminate all tailpipe emissions by 2035 and use all renewable energy in manufacturing process.
Schneider Electric A leader in energy and automation solutions
Total energy spend managed on clients behalf
€30+ Billion
CO2 Tracked on clients behalf
128 Million
Metric tons
Client Savings
€2.2 Billion
Across 625+ contracts
2025 key impact goal
80%
Green revenues
Digital solutions to drive carbon reduction
Enable consumers and businesses to make the most of energy and resources through digital and automation solutions.
A proprietary interoperable open architecture and platform allows for enhanced safety, efficiency and sustainability for homes and businesses. Achieved through advances in the internet of things, cloud and analytics.
A partner in climate change action for industry
Company launched Climate Change Advisory Services in January 2021, a first of its kind service to share Schneider's expertise in delivering solutions on sustainability and climate action.
Consultants are well versed on sustainability initiatives and many clients are listed on the STOXX® Global Climate Change Leaders Index.
Signify At the forefront of climate action lighting
Carbon neutral today
100%
Revenue from sustainable products
84%
World electricity used for lighting
13%
Brighter lives, better world
With energy savings of up to 80% and the potential to save 100 megatons of GHG emissions per year, LED and connected lighting is a quick and easy win for sustainable renovation.
Commitment to climate action lighting
Aim to double the pace of the Paris Agreement over the complete value chain.
Signify Green Switch launched as a response to meet the European Green Deal's five stated goals.
Leader in solar lighting innovation
Solar lighting leads to energy savings of up to 75%.
Solar panels last up to 30 years.
Off-the-grid communities can access 24/7 light.
Case study: helping remote communities in india
Philips LifeLight, a portable solar-powered lantern designed for regions with limited access to electricity.
Complemented by the installation of approximately 84,000 solar streetlights in the country.
TOMRA Market leader in the reverse vending market and the use of sensors in resource management
Drinks containers
1.4 Trillion+
Produced every year
Collected every year by Tomra
40 Billion
Drinks containers
Reverse vending machines installed
80,000
Globally
2020 CO2 saved by machines installed by Tomra mining
155,607,375
Metric tonnes
A world with no concept of waste
Proper handling of used packaging conserves precious resources like energy, water and crude oil – also reducing GHG emissions.
Deposit return program encourages consumers to make better choices in terms of discarding their single-use plastics and promoting a sustainable circular economy.
Beyond reverse vending
Technology has applications beyond reverse vending:
Food

– sensor based sorting for food industry to reduce waste.

Sorting Recycling

– use of infrared sensors for waste sorting.

Mining sites

– sensors can reduce energy consumption by up to 15% and water use by 3-4 cubic meters per ton of ore.
The fund uses our specialist thematic approach, combining expertise in artificial intelligence and data science with human insight to build a dynamic, unconstrained portfolio of the sustainable companies that will shape our world.
Our sustainable ETF solutions
Social Advancement ETF (UPWD)
Sustainable Consumption ETF (CIRC)
Sustainable Infrastructure ETF (BLLD)
Insights
Sustainable investing
A forward-looking approach that seeks to deliver long-term returns in a fast-changing world
Where are the opportunities in sustainable food and water?
About 17% of food goes to waste globally, and yet an estimated 690 million people (8.9% of the world population) are undernourished.
Factsheet
Download a monthly snapshot of the fund's key data in PDF format.
Risk summary
Investing on the basis of sustainability/ESG criteria involves qualitative and subjective analysis. There is no guarantee that the determinations made by the adviser will align with the beliefs or values of a particular investor. Companies identified by an ESG policy may not operate as expected, and adhering to an ESG policy may result in missed opportunities.
09y1222903210227