PM Corner: In conversation with Hamilton Reiner
Hedged Equity's Hamilton Reiner discusses the upside of having a downside hedge in a volatile U.S. Equity market.
10/15/2021
A hedged equity portfolio is designed to provide clients with greater certainty during periods of uncertainty.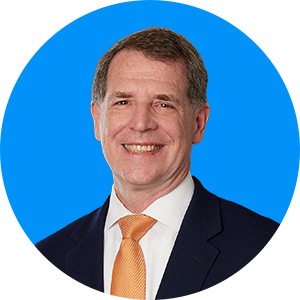 Q: You've invested in equities and equity derivatives for more than 30 years – what's your outlook for the market and volatility in the mid- to long-term?
Since the end of the first quarter in 2020, equity markets have rallied significantly, and that has come with low volatility. Going back to 1980, the average intra-year drop in the U.S. market is typically about 14%, but so far this year the largest decline has only been about 4%. Earnings are strong, there's a lot of pent-up consumer demand, and monetary policy remains easy. These are green lights for continued equity growth. Even so, volatility may also pick up. Market participants are concerned about inflation, how the Fed may react, and the COVID-19 Delta variant. These concerns can keep us up at night.
The key measure of volatility is the VIX Index, aka the Fear Index. But it's not really about fear – it's about uncertainty, and these unknowns, along with headwinds from fixed income, can drive investors to consider other ways to get a smoother ride. A hedged equity portfolio can do that. It's designed to provide clients with greater certainty during periods of uncertainty. If volatility picks up and we still want to be in the market, a disciplined hedge on top of equity exposure can help us get the sleep we need.
Q: Many clients look for a smoother ride through a 60/40 stock and bond balanced portfolio. How does hedged equity exposure compare to a 60/40 balanced portfolio?
A 60/40 portfolio has historically been a strong asset allocation to meet total return goals. But fixed income isn't providing the protection it used to. Bond yields are historically low. Even if bond yields collapsed to zero, you are only looking at a buffer of about 10% to your total returns. But the average intra-year drop in the equity market is closer to 14%. If you get volatility – and we're talking just normal levels of intra-year volatility – fixed income may not be enough to offset equities. In contrast, a hedged equity portfolio uses an underlying stock and an instrument that looks like the equity, so if the market zigs in one direction, the hedge zags in the other direction by a similar magnitude in any market environment.
Another cause for concern is the valuation of a 60/40 portfolio today. Equity valuations remain stretched, and bond yields remain low. Put these two pieces together, and the earnings yield of a 60/40 portfolio today is one of the lowest we've seen in over 30 years.
Q: Can you walk us through your outlook on volatility? What's the implication for a hedged equity strategy?
I think we may get two -5% sell-offs between now and year end. We had gone over 200 consecutive trading days this year without a -5% sell-off. On average, we witness about four -5% sell-offs every year. So two -5% sell-offs by the end of the year would be a normal, run-of-the-mill year. Yet as investors have braced for that sell-off through the tumult of the 2020 presidential election and market rotations in the first quarter of 2021, a flood of money has flowed into the market.
What if you missed that market upside? if you just missed the 10 best days in the market since 2000, your total returns would be nearly 60% less 20 years later. Trying to time the market doesn't work. Staying out of the market doesn't work. With a hedged equity portfolio, it's not only about getting invested, but also staying invested.
The VIX Index is relatively low today, slightly below historical average levels. But there are different ways to parse out volatility – for starters, there is both fixed income volatility and equity volatility. While the two forms of volatility tend to move in tandem, starting in late January 2021 that began to change as fixed income volatility remained elevated while equity volatility compressed. We expect equity volatility to pick up and move more in line with fixed income volatility going forward.
Finally, the relationship between puts, or protection, and calls, or upside participation, is very unusual relative to history. The cost between buying protection versus looking for upside has only once been higher. This tells us indicates that there are still nervous undercurrents about how sustainable the market rally is today.
Many investors do not want to sit on cash, but also may not be excited by fixed income. This is where a hedged equity product may fit in.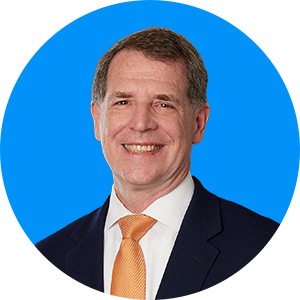 Q: So, how do you hedge, or buy put protection, if the costs are so high today?
We believe a best-in-class form of hedging involves dampening the cost by both buying and selling put options, and then selling a call option to the upside. Some strategies offering downside protection just buy puts, which can be a significant headwind when uncertainty plagues investors. Our approach seeks to provide equity exposure, but with guardrails around it.
Q: How does a hedged equity portfolio help in a market environment that is generally expected to move higher, but where we may still see episodic bouts of volatility? What role does it play?
60/40 portfolio valuations today lead to an implied 5-year of 3.8%. We don't want to settle for an expected 3.8% 5-year return from a 60/40 balanced portfolio. Stocks are up almost 20% year to date, so we see many clients taking profits. But what to do next? Many investors do not want to sit in cash, but also may not be excited by fixed income. This is where a hedged equity product may fit in. This strategy has a similar risk profile to a 60/40 portfolio.
An investor may be looking to de-risk equity exposure and take some chips off the table. Another investor may want to re-risk and add equity exposure – or perhaps replace a 60/40 balanced portfolio that may not perform satisfactorily going forward. For all of these scenarios, a hedged equity strategy can play a valuable role in a portfolio, acting as both a protector and a source of growth.