An environment of higher taxes may allow investors who take a more active approach to tax management to generate excess returns.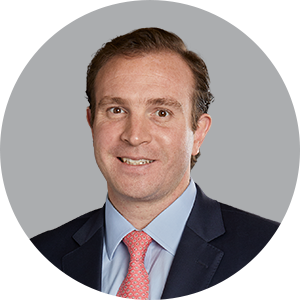 Listen to On the Minds of Investors
With COVID-related fiscal stimulus and current discussion about large investments in U.S. infrastructure, investors are asking not if income taxes will increase but when. Without any new legislation, we are already know the answer. The Tax Cuts and Jobs Act sunsets after 2025 resulting in higher federal taxes for most Americans.
When investing, the best way to navigate market volatility is to be well diversified across asset classes. Likewise, the best way to be resilient to changes in tax policy is to be well diversified across account types with different types of tax incentives so that after-tax returns can be maximized to produce better retirement outcomes.
Although Roth accounts were first introduced almost 25 years ago, only recently has advice on contributions and conversions been a priority to balance the significant wealth held in tax-deferred accounts. Preferential capital gains treatment for equities is also an important tax diversifier. Recent proposals to eliminate this option for households with greater than $1M in annual income raises questions about how many households would be impacted, and more importantly, the potential impact on the investment in and the performance of the stock market.
While the prospect of higher capital gains taxes may seem daunting, markets tend to take these types of changes to the tax code in stride. Long-term capital gains taxes have increased three times since 1970; in two of these three instances equities came under pressure in the six months leading up to the tax increase, but in all cases rose during the six months following the hike. The reality of the situation is that increases in the capital gains tax may pull forward selling, but they do not create new selling. Furthermore, the pace of economic activity and trends in corporate profitability matter far more for the direction of markets. To an extent, paying taxes on capital gains is similar to buying a ticket to a sporting event – it is the price of admission to the market.
At the same time, an environment of higher taxes may allow investors who take a more active approach to tax management to generate excess returns. Historically, many have thought of tax management as a year-end exercise where they search for losses to offset realized gains. Going forward, however, investors can employ an ongoing, systematic, technology-enabled approach to tax management, which at the end of the day may help address the long-term return challenge faced by investors, regardless of their tax bracket.
Historically, higher capital gains taxes have not had a structural impact equities
Price return 6-months before and after tax increase goes in effect
Source: Congressional Budget Office, FactSet, Standard & Poor's, Treasury Department, J.P. Morgan Asset Management. Data are as of May 6, 2021.

0903c02a82b21fdf