Global Long-Term Capital Market Assumptions client survey: Key takeaways on the role of alternatives, bonds and ESG
16-02-2021
In brief
When we launched the 25th edition of our Long-Term Capital Market Assumptions (LTCMAs) in November 2020, we conducted a survey at our events around the world. It focused on our clients' views on the challenges of ultra-low bond yields, the importance of ESG (environmental, social and governance) in investment decisions, and the usage of alternative assets.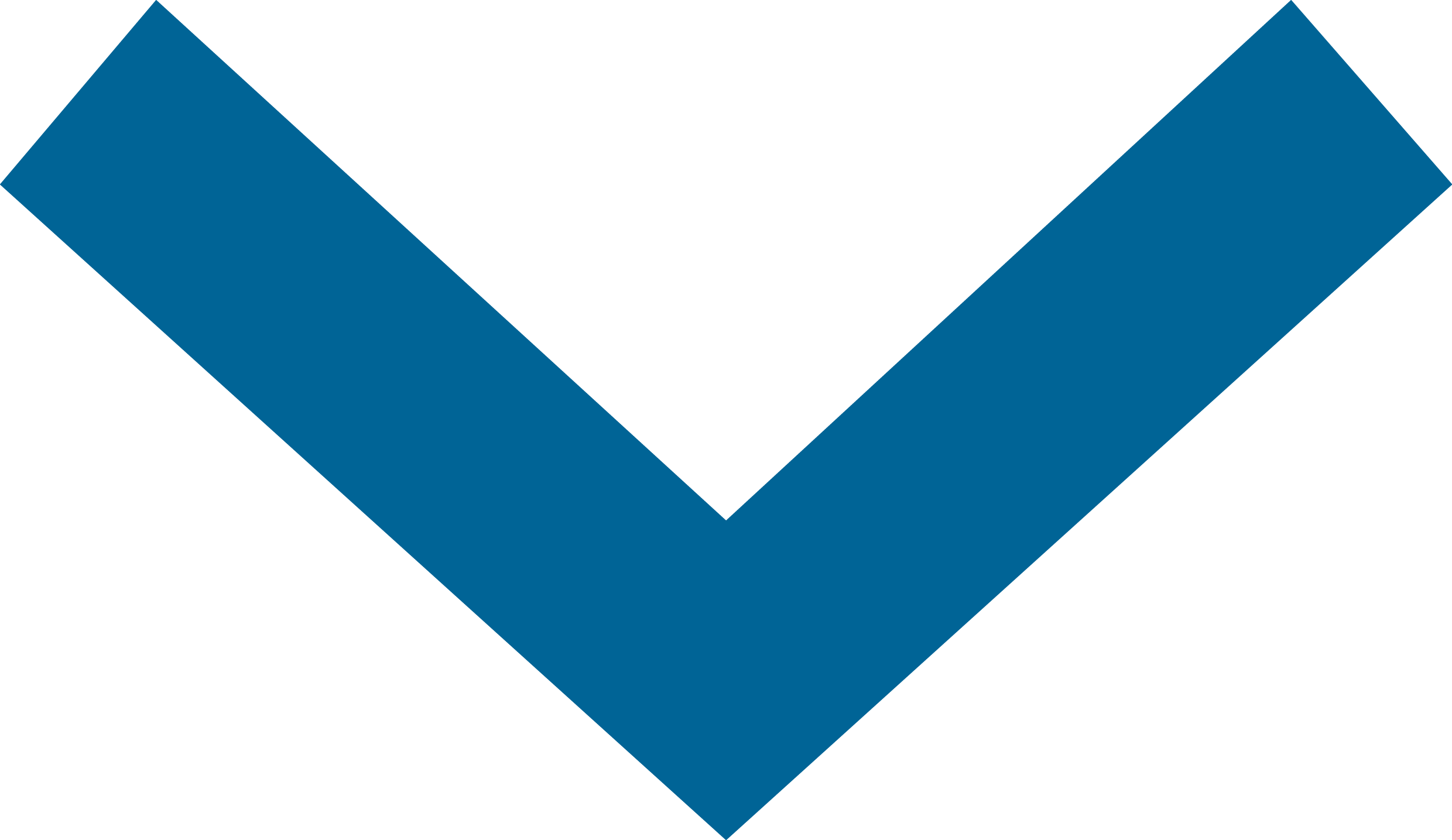 ZERO RATE WORLD: The most common approach for dealing with zero and negative bond yields seems to be greater use of active management – a notion that runs counter to flows from active to passive funds over the last decade.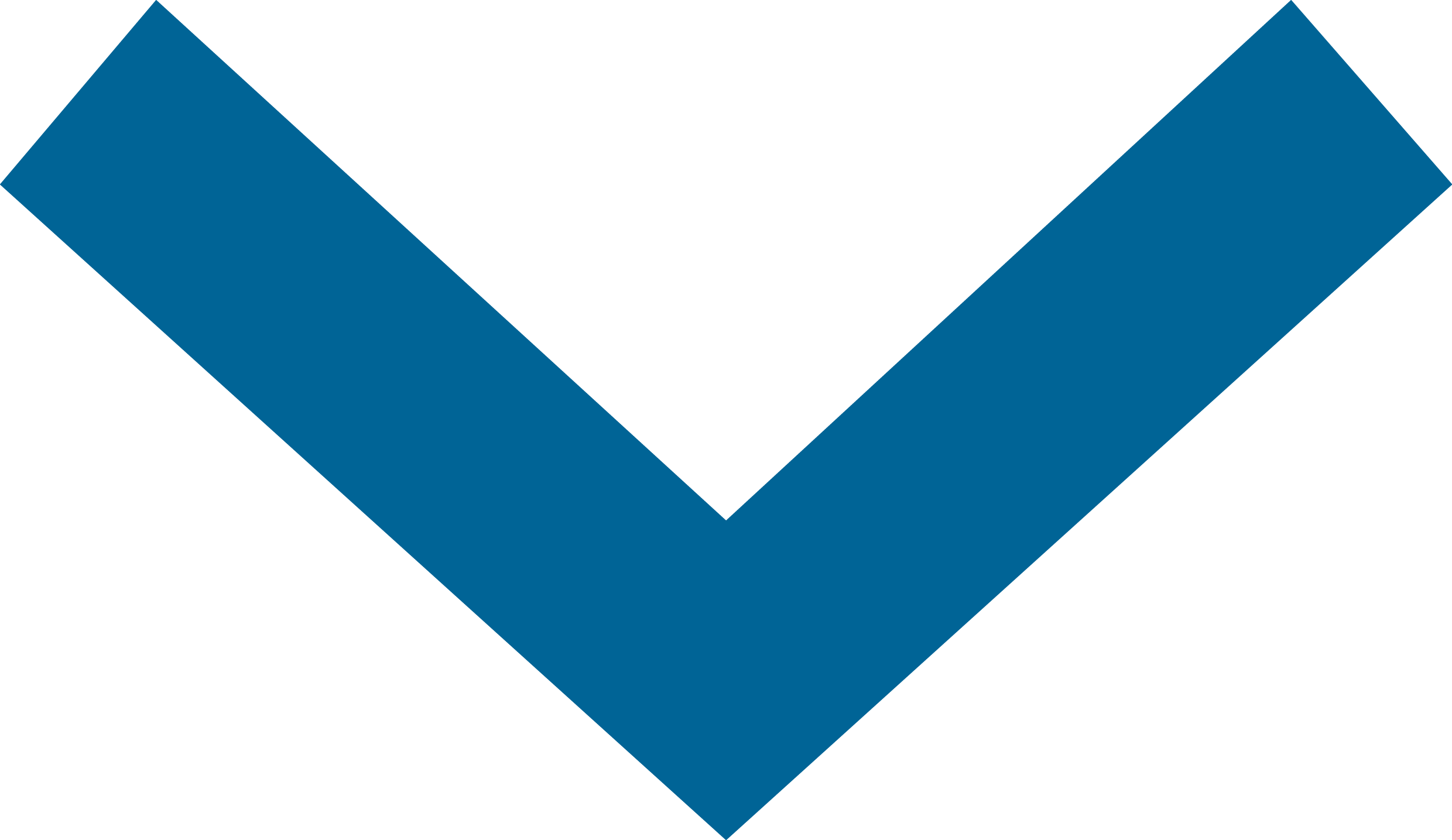 ESG INVESTING: In Europe and New Zealand ESG consideration is a top-three input to investment decisions for half of those surveyed, while in North America ESG does not feature at all for almost 40% of respondents. We anticipate that this pattern will evolve rapidly in coming years, but for now it underlines Europe's prevailing – but fragile – advantage in renewables and sustainability.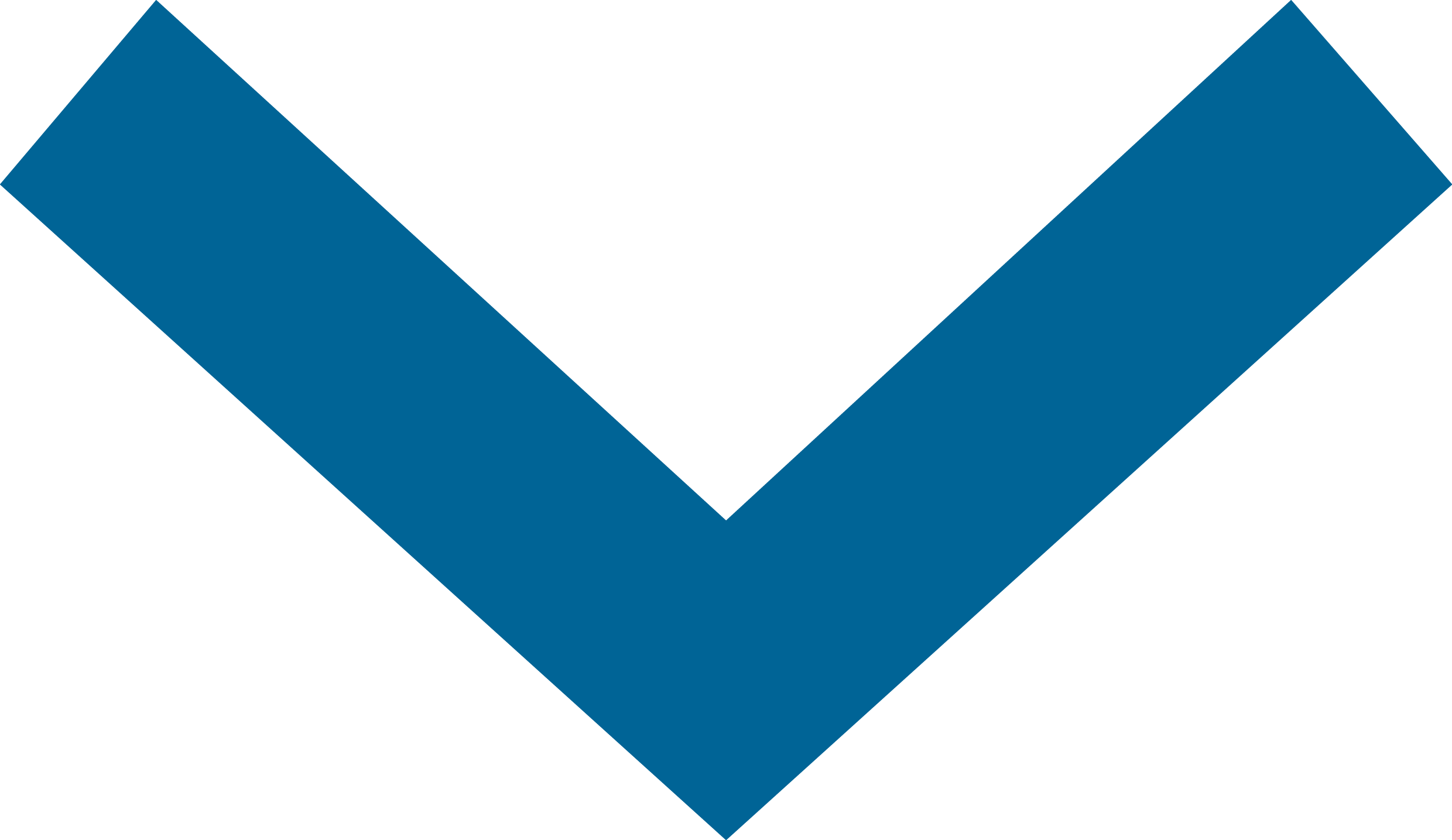 ALTERNATIVE ASSETS: Alternatives are deployed by most of our survey respondents; interestingly, income from alternatives is cited as an investment rationale by less than 5% of holders. We find this surprising in a world of zero rates, believing that attractive yields on high quality assets like core real assets should more than offset concerns arising from pandemic-driven changes in working habits.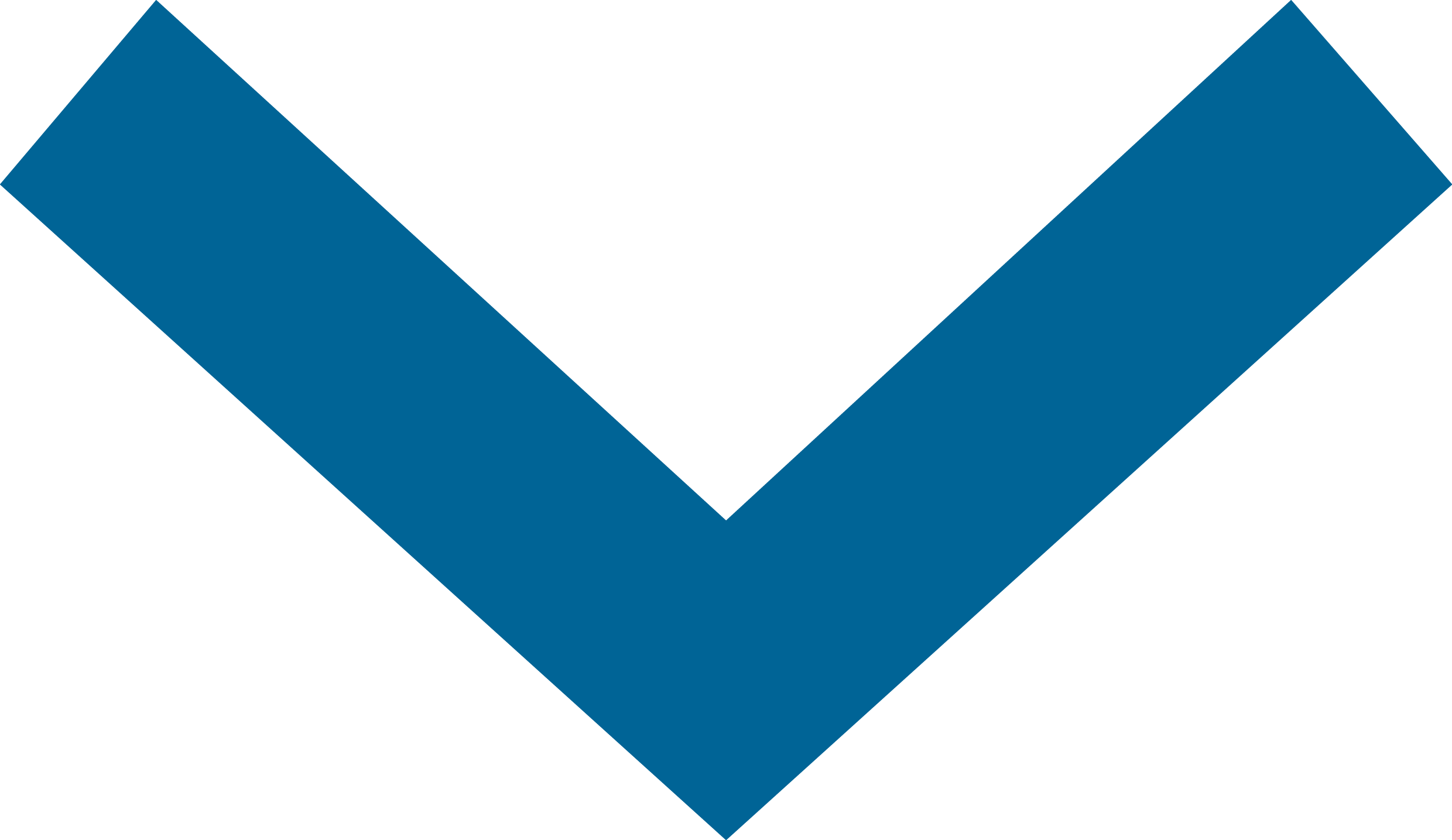 FAQs: These seven questions represent what is collectively on many investors' minds as they look through our 10- to 15-year LTCMA outlook.
In November 2020, we launched the 25th annual edition of our Long-Term Capital Market Assumptions (LTCMAs), providing our forecasts for risk and returns in over 200 assets across 16 currencies. As part of our annual LTCMA launch, we hold a series of events and seminars with a wide and extensive group of our clients from around the globe. While the coronavirus pandemic limited this year's events to virtual sessions, it allowed us to engage with the audience through polling more systematically than in prior years.
In this note, we share what we have learned from our clients about the global investing landscape. In particular, we focus on how views on low rates, the use of alternative assets and the impact of climate issues on investment decisions vary around the globe. Additionally, we have captured the most common discussion points and themes arising from our conversations and share how we respond to the most frequently asked questions.
The 25th edition of our LTCMAs describes the beginning of a new business cycle as we emerge from the pandemic-induced recession of 2020. The cycle is likely to be distinct from the last, given the powerful combined effect of fiscal and monetary stimulus – now pulling in the same direction, in contrast to much of the 2010s. The scarring from the pandemic appears to be well contained, so trend growth expectations remain little changed. While we see some upside risks emerging for inflation over the medium term, the central estimates for inflation are also little changed.
Asset returns, however, are under pressure. Extremely low starting yields weigh heavily on bond returns, and elevated starting valuations present a headwind for stocks, while alternative assets, especially real assets, remain bright spots. We titled our 2021 LTCMAs "A new portfolio for a new decade" to highlight that while we are optimistic, as befits a new business cycle, traditional 60/40 portfolios will be challenged over the next decades. To generate returns, investors will need to seek out and monetize risk premia other than simple market risk.
Three important themes are woven into our LTCMA forecasts: the role of bonds in portfolios, the importance of ESG (environmental, social and governance) considerations in driving investment decisions, and the growing use of alternatives. At our launch events, we asked attendees for their perspective on each of these themes, posing three high level questions:
Given low to negative yields across government bond markets globally, how are you responding?
How important are ESG considerations in your investment decision-making process?
What is the primary objective for your alternatives allocation?
These simple questions revealed some very interesting patterns across regions. Some reinforce insights that we've drawn from other observations, while others shed a light on important investing trends that will be in play throughout the 2020s.
DEALING WITH A ZERO RATE WORLD
The first question we asked addressed the issue of very low government bond yields (Exhibit 1). Currently, the yield on the world government bond index sits at just 0.7%, and over our 10- to 15-year LTCMA forecast horizon we anticipate that returns on all major government bonds will be negative in real terms. Such an environment creates a significant challenge for investors of all types. Nevertheless, around one-sixth of our respondents said they would make no change in how bonds are used in their portfolios. Regionally, this level was highest in the U.S., possibly reflecting the higher absolute level of bond yields on U.S. Treasuries. However, it was also relatively elevated in Europe and particularly the UK, where bond yields are meaningfully lower. The responses from European investors may also reflect some regulatory requirements to hold sovereign bonds, as well as the continued importance of even very low yielding bonds in managing liability-driven investing (LDI) portfolios.
Exhibit 1
Given low to negative yields across the government bond market globally, how are you responding?
Live polling data from various LTCMA virtual events in Q4 2020. Total respondents captured above = 1,764
Interestingly, despite trends toward passive investing over the past decade, 36% of respondents indicated that they would use an active approach to dealing with low bond yields, rising to over 40% for U.S. respondents. This aligns with our view that in a world of negative rates there is no longer any place for a passive bond investment. Reducing fixed income allocations is another approach, but in many cases this means accepting a higher level of portfolio risk. Australian investors were the most likely to prefer to reduce allocations, while U.S. investors were the least likely – despite the fact that our forecast for headline returns on U.S. and Australian benchmark bonds are similar and at the upper end of major sovereign markets.
Asian investors were the most likely to be exploring other safe assets, such as FX, in place of an allocation to bonds, but globally only 16% of respondents preferred this approach. We found this a little surprising, since some currencies – notably the dollar and the Swiss franc – are widely seen as safe havens. However, we would also acknowledge that currency correlations to risk assets can be a little more fickle than stock-bond correlations, and this may limit their appeal. Looking more widely at asset markets, we would expect that the low level of rates will increasingly prompt investors to explore safe haven alternatives to bonds. Thus, it may be that were we to remove FX from the available answers safe havens would have scored more highly with our audiences.
One strong trend, ESG investing, will surely gather further momentum during the 2020s. In the 25th edition of our LTCMAs, we argue that the innovations of the next 10 to 15 years may well be centered on renewables and sustainability. Just as the explosive pace of innovation in software, robotics and artificial intelligence propelled economic growth over the last 20 years, so too does green technology and infrastructure have the potential to be an important growth driver over the next 20 years.
ESG investing reflects this secular shift, but more importantly it acknowledges a growing demand from end savers that their investments meet sustainability and environmental standards (the "E"), as well as appropriate criteria in social and governance issues (the "S" and the "G"). Over three-quarters of the respondents to our global survey cited ESG criteria as a consideration in their investment decision process. However, we noted some important regional variations (Exhibit 2).
Exhibit 2
How important are ESG considerations in your investment decision making process?
Live polling data from various LTCMA virtual events in Q4 2020. Total respondents captured above = 1,737
For investors across Europe, ESG ranks as the top or a top-three consideration for almost half of respondents, with just 7.5% saying ESG doesn't feature at all in their investment decisions. Only in New Zealand are investors more attuned to ESG issues than they are in Europe. For investors elsewhere in Asia-Pacific, responses suggest a growing engagement with ESG investing that is only slightly behind that of their European peers.
By contrast, almost 40% of our respondents in North America do not currently include ESG considerations in their investment decisions. While this is largely a U.S. phenomenon (ESG features as a consideration for 95% of Canadian investors in our survey), across North America ESG is the top or a top-three factor in investment decisions for only 12% of respondents.
Our survey findings on ESG attitudes align with broad regional focus on sustainability and climate issues. For some time, green issues have been higher on the political agenda in Europe than in many other regions. This may be a feature of the political structure in many European countries that lends itself to coalition governments, enabling even smaller parties with a green agenda to exert a meaningful influence.
The European approach is also in keeping with popular attitudes toward sustainability in key areas, such as transportation. For example, on a passenger kilometer per capita basis, car usage in Europe is roughly two-thirds of that in the U.S., while train usage is over 10 times higher. The green energy agenda is also relatively advanced in Europe. In part, this reflects Europe's position as a price taker in global energy markets – which in turn creates a geostrategic incentive to build a sustainable energy infrastructure independent of global oil prices.
The global climate agenda nevertheless is certainly a multi-year and likely a multi-decade phenomenon. While Europe may now enjoy an early advantage, both in investors embracing ESG and in popular and government support for sustainability, it would be naive to count the U.S. out. In our view, the green investing agenda will increase in prominence under the new administration of President Joe Biden, and with it the importance of ESG as a factor in investment decisions. Still, a key question for Europe – and for investment in European assets in the 2020s – will be whether European firms can convert their early advantage in renewable technology into a driver of economic growth in the way that Silicon Valley successfully monetized the U.S. early advantage in software and e-commerce.
THE MAINSTREAMING OF ALTERNATIVE ASSETS
Our final question asked about the usage of alternative assets (Exhibit 3). In the 25th edition of the LTCMAs, alternative assets – and especially real assets – are among the bright spots in what is otherwise a relatively meager set of asset returns. Moreover, we believe that over the next decade access to alternatives will improve greatly. An ever wider array of investors and savers will be able to use alternative assets as part of their opportunity set.
Objections to the use of alternatives often stem from concerns around liquidity and transparency, while the alpha, income and diversification benefits are sometimes not fully appreciated. Certainly, the liquidity concern may be valid for some investors with variable and immediate redemption demands upon their portfolios. Yet for longer-term investors and those with predictable portfolio outflows, illiquidity risk premia appear attractively priced relative to market risk premia. Separately, concerns over high cash balances in some classes of alternative assets seem at odds with the improving alpha trends and the stable to positive outlook we project for alpha over the next decade.
Exhibit 3
The primary objective for my alternatives allocation is:
Live polling data from various LTCMA virtual events in Q4 2020. Total respondents captured above = 1,594
Almost 88% of our respondents globally use alternatives in one guise or another. Although at first glance this number appears quite high, we note that our audiences were often significantly skewed to larger institutional investors. Moreover, our classification of alternatives includes some commonly held assets – notably real estate and commodities – which might further influence the result. For the purpose of this simple survey question, we did not delve further into the subclasses of alternative assets; instead, we focused on why investors decided to hold alternatives in their portfolios.
Of the three reasons we proposed for holding alternatives – alpha, income or diversification – almost half (47%) of those who use alternative assets do so for all of these purposes. However, where investors expressed a discrete rationale, diversification was by far the dominant reason, especially for European investors. This struck us as interesting, and is understandable given the stretched valuations in traditional f public equities and fixed income. The diversification benefit of alternatives varies across asset classes, and is most pronounced in hedge funds and income-oriented core alternatives.
One surprising takeaway: income did not feature as a key reason for holding alternatives. We firmly believe this will change meaningfully in the years to come – especially as investors facing zero or negative bond yields explore other avenues to generate income, notably in core real assets and alternative credit, where income and diversification are intertwined. In our view, the 16% of fixed income investors looking to replace bonds with other assets doesn't tally with just 4% of investors using alternatives to generate income.
Through market cycles, real estate returns look attractive relative to corporate bonds
Exhibit 4: U.S. Core (Unlevered) real estate premium over BBB
Source: Moody's Analytics, NCREIF, J.P. Morgan Asset Management; data as of December 2020
A plausible explanation for that shortfall is that investors simply don't view alternative assets as a safe source of income. However, history doesn't substantiate these fears. Taking real estate as an example, the typical drawdown in total return terms through the recessions leading up to the global financial crisis (GFC)1 was just 4% quarter-over-quarter (q/q) six quarters after the start of the recession. And in all recessions, including the GFC, income levels remained positive throughout the recession phase (Exhibit 4). We expect that with low bond yields likely for some years to come, and with leverage in real estate assets a mere fraction of the levels seen in the GFC, investors will increasingly be drawn to the income potential of alternatives and especially real assets.
IN SUMMARY: WHAT WE LEARNED FROM CLIENTS IN DISCUSSING THE 2021 LTCMAS
Our Long-Term Capital Market Assumptions, now in its 25th year, remains a centerpiece of our asset allocation framework – written by investors for investors. Over the years, it has sparked a great many conversations with clients around the world, which themselves add insight and reflection to the themes explored in the LTCMAs. This year, we posed three simple questions to the audiences at our global launch events, the results of which offer a fascinating view of how some of the most important global investment trends are unfolding.
The responses remind us that despite the growth of passive investing in the last decade, as we all face the challenge of zero and negative rates active investing in bonds is very much alive. Indeed, the alpha trends across asset markets – and especially in alternatives – are stable and have scope to improve. As alternatives move further into the mainstream and investors take ever more insightful approaches to risk allocation, alternative assets will become more accessible and more widely used. Income, in particular, is an underutilized feature of alternative assets that is likely to become more appreciated as the impact of negative real yields continues to bite.
---
1The GFC is excluded due to the recession itself being centered on a speculative real estate bubble and levels of leverage that are no longer accepted by regulators, investors or lenders in real estate markets.
The elephant in the room for investors – and indeed for policymakers – remains climate change and efforts to prevent more irreversible damage to our shared planet. ESG is now a widely used input in the investment decision-making process — the trend is real and so much more than a box-checking exercise. Empirically, at any discrete point in time, excluding an asset or security from an investor's opportunity set for whatever reason would seem to reduce portfolio efficiency. However, looking at the issue dynamically, decisions by investors will over time govern the availability and cost of capital to industries and firms, in turn affecting the available returns. In the same way that few investors today would invest in an industry or firm with questionable governance, we expect that in the coming years investors' capital will increasingly be diverted from old polluting industries toward sustainable ones.
Increases in fiscal stimulus tell us that governments are inevitably going to play a larger role in both the economy and the asset markets. As capital from investors following an ESG agenda increasingly combines with government stimulus and investment, renewable technology could spur meaningful innovation and economic growth. Over time, we could see a shift in the nexus of what we consider to be technology as it spreads more widely around regions, potentially offering a boost to asset markets that lagged through the 2010s.
Our client conversations were fascinating and wide-ranging. Here are the most common questions asked of us during the LTCMA launch events and the numerous smaller group LTCMA meetings we have held around the globe. Based also on the incoming emails that the LTCMA working group captures via our dedicated email inbox, we believe that the following seven questions represent what is collectively on many investors' minds as they look through our 10- to 15-year LTCMA outlook.
1/ Does a high level of leverage imply that growth expectations should be a lot lower?
Historically, we have not observed any strong relationship between starting debt levels and future growth. Instead, gross leverage has trended higher in major economies for several decades. To be sure, credit booms have been associated with increased probability of financial crises, which in turn tend to push growth lower for a few years. But those episodes generally involve surges of lending to specific parts of the private sector rather than a broad-based, gradual increase in economy-wide leverage, as has occurred across developed economies in recent years.
This climb in leverage has come alongside a decline in interest rates, leaving debt service ratios broadly unchanged. To alter long-term growth expectations, elevated leverage would need to provoke large and persistent behavioral changes. That could happen if, for example, an austerity drive gained political supremacy and triggered a major fiscal retrenchment. Alternatively, if a significant part of the capital stock that was supported by debt became useless (thanks to, say, a change in global trade arrangements), businesses might pull in the reins for an extended period. While plausible, such developments do not form part of our base-case expectations.
2/ Why would inflation not be higher if we project prolonged fiscal and monetary stimulus?
Our conversations with clients reveal that while there is a strong consensus about the outlook for growth after the pandemic, there is wide dispersion in views of inflation. This is understandable: rising prices are a function of demand exerting too much pressure on available supply, and at present the lasting impact of COVID-19, on both demand and supply, is unclear.
To estimate what that impact might be we need to make a judgment of whether monetary and fiscal authorities will scale back their expansionary policies in a timely manner as private sector demand recovers. We believe that the massive fiscal stimulus deployed today has merely offset the collapse in private demand. As restrictions are eased, and the private sector continues to heal, we expect this stimulus to fade. However, we do not believe governments will embark on a period of austerity which had dampened both growth and inflation in the last cycle. In addition, we assume that the supply side of the economy is not permanently affected and migration and globalization will continue to act as a downward force globally on wages and prices.
We acknowledge the risks to this view are skewed toward a higher inflation outcome. Governments (even in Northern Europe) appear to have lost their fear of debt. Certainly they have large environmental and social ambitions which may result in more persistent expansionary policies. If central banks face political pressure to accommodate and support government initiatives it could lead to more inflationary outcomes than we saw in the previous cycle.
3/ What will it mean for core bond returns if central banks raise rates sooner, or later, than forecast?
We made an important change in this year's LTCMAs, assuming that central banks would be on hold for a prolonged period. Immediately after the global financial crisis, market pricing implied that U.S. rates would start to rise within a couple of years, whereas following the COVID-19 recession the first Federal Reserve rate hike implied by market pricing is still around three years away. We believe that as policy rates remain anchored for a prolonged period it will also take some time for longer-end yields to return to equilibrium. In our base case for U.S. 10-year rates, yields begin to rise meaningfully only in 2022 and take some three years to reach equilibrium. This translates to three discrete phases: an initial phase of low returns but contained volatility, a normalization phase where rising rates lead to negative returns and a terminal phase with low but positive returns.
Taken together, our normalization projections and a terminal U.S. 10-year yield of 3% translate to annual returns of just 1.6%, on average. Simply put, insufficient returns in later years cannot compensate for the low and negative returns early in the forecast horizon. If we assume rates begin to rise later (keeping the normalization period unchanged), then for each additional year "on hold" the average U.S. 10-year return falls 25 to 30 basis points (bps). If rates begin to rise in accordance with our forecasts but the pace of normalization is faster, then for each year we speed up normalization, the average U.S. 10-year return improves by 10bps–15bps. But while the precise normalization path has a mechanical bearing on bond returns, ultimately the level of returns remains powerfully constrained by the terminal level of equilibrium yield, which itself is constrained by potential nominal growth.
4/ What is the impact of the low rate environment on equity valuations?
The impact of low rates is a key consideration in our equity forecasting process. As a general rule, low rates on global government bonds tend to support higher equity market valuations. In part, this is mechanical: All else equal, lower bond yields translate to a higher equity risk premium. However, the relationship can and does change through time. Since the financial crisis, the relationship between bond yields and P/E ratios for the S&P 500 has entered a new regime and the R2 of the relationship has fallen (Exhibit 5). Given our expectations of low yields for a prolonged period, we modestly raised our equilibrium assumption on valuations this year. Nevertheless, these equilibrium valuations fall some way below prevailing valuations. An upside risk to our equity return numbers could arise from high valuations proving to be "stickier" than we assume. Certainly, persistently low rates could continue to hold equity valuations above their long-run mean. But equally improved transparency, efficient deployment of corporate capital and strong corporate governance could also serve to support higher equity valuations over the long run, in turn presenting an upside risk to equity return forecasts.
Since the financial crisis, the relationship between UST yields and large cap multiples has become less reliable
Exhibit 5: 10-YEAR U.S. TREASURY YIELDS, S&P 500 MULTIPLES, 1985-PRESENT
Source: Datastream, J.P. Morgan Asset Management; data as of February 2021
5/ Is real estate not under pressure due to home working?
Real estate is a heterogeneous asset class that has continually evolved over time. While the initial impacts of the pandemic and the work-from-home environment have caused lifestyle changes for many, over the medium to longer term the impact will be muted, we believe, with some variation across sector and geography. Near-term disruption and evolutionary changes create opportunity. Indeed, the advent of coronavirus vaccines, and currently wide risk premia across capital markets, create tailwinds for real estate, especially over the medium term.
The pandemic and the work-from-home phenomenon have accelerated existing trends in real estate that have been driven by technology, e-commerce and demographics. For example, the industrial real estate sector has been rapidly gaining market share from retail over the past decade in the U.S. core real estate index (NCREIF) and now surpasses retail in its index weighting. In office, we'll see evolutionary rather than revolutionary effects. Office vacancy will remain elevated through 2021, but increased working from home will only modestly affect office demand over the medium term. While working from home has more or less become the status quo throughout the pandemic, an optimal, sustainable home-office mix is needed to balance the essential human need for clustering and collaboration, particularly in fields such as tech, biotech and medicine. Along these lines, big tech companies have been aggressively leasing space – in New York, for instance – aiming to position themselves for a return to pre-pandemic working conditions. Interestingly, in Asia we find a lower cultural acceptance of working from home. Although retail has faced significant headwinds throughout the crisis, we view this as a temporary impact for higher quality assets and expect a general return to pre-pandemic conditions overtime. It is important to be discerning and adapt to emerging retail models – necessity, experiential and luxury formats will continue to do well in the future, in our view.
Meanwhile, sectors such as multi-family, industrial, data center and single-family rentals have grown quickly amid strong demand for goods, data and more physical space. Vaccine-driven normalization, existing wide risk premia, accretive leverage and an ability to grow cash flows from slightly depressed levels, with inflation sensitivity – collectively, these trends provide near- to medium-term tailwinds for real estate performance. To efficiently harness the risk premia available today, portfolio construction, asset, market, sector and style selection will be more important than ever before.
6/ Are we too optimistic on the economic positives of investing in renewables and sustainability?
In our paper "Weighing the investment implications of climate change policy," we outlined how the path to a low carbon economy can take different forms. We distinguished between public sector incentives, which we estimated could boost global GDP growth by 2030 by around 1%, and mandated private sector requirements, which might reduce 2030 GDP by about 1%. Investors question the scale and balance of these numbers, in particular wondering if our assessment of the costs of addressing climate change is too low. Clearly, physical economic risks, such as those posed by flooding and adverse weather events, for instance, are already present and appear to be increasing.
In an LTCMA framework, the key issue is the relevant time horizon. Our contention is that a majority of the physical risks posed by climate change fall beyond our 10- to 15-year time frame. As a result, our paper focuses on policymaking as the key driver of economic outcomes. Mechanically, an increase in spending on climate-related initiatives today increases GDP through the investment channel of national accounts. We further believe that climate-related spending could become a channel for deploying fiscal stimulus in ways that could increase potential growth rates. Done right, investments in tackling climate issues can lead to an increase in labor skills and an improvement in the efficiency of key infrastructure – and in some cases a reduction in dependency on volatile oil prices at a national level. Certainly, the burden of cleaning up the worst-case scenarios relating to climate change could be catastrophic, but we remain confident that the economic and social incentive for investing today is positive and growing in prominence.
7/ Why would the U.S. not continue to lead other regions in asset return terms?
In our 2021 LTCMAs, we described the 2010s as the American decade – a combination of rapid recovery from the global financial crisis, world-leading technology innovation and accommodative policy fueled a prolonged period of economic exceptionalism. This in turn fomented a secular U.S. dollar bull market and significant outperformance of U.S. equity markets vs. international peers. Today, our outlook for the U.S. economy points to continued strength. However, asset markets fully reflect this economic leadership, and the scale of outperformance is set to narrow, in our view. To be clear, U.S. assets remain the cornerstone of portfolio construction, but the impetus to add international diversification is stronger today than it was throughout the previous decade.
We expect the next phase of technology adoption to increasingly benefit the corporate sector more widely. After the proving ground of Silicon Valley gave life to the tech titans that dominated equity returns in the last decade, those same tech titans now offer other sectors the opportunity to rationalize their business models and radically improve corporate efficiency. As tech becomes more widely adopted, the benefits are set to accrue more widely than before. Moreover, the vanguard of innovation is shifting from data sciences and automation toward sustainability and renewables. Today, the U.S. does not enjoy an advantage in these fields, but that could change before too long. On balance, we believe a combination of fully priced growth and a subtle shift in the drivers of growth presents an opportunity for other regions to close the gap.
Disclaimer
JPMAM Long-Term Capital Market Assumptions: Given the complex risk-reward trade-offs involved, we advise clients to rely on judgment as well as quantitative optimization approaches in setting strategic allocations. Please note that all information shown is based on qualitative analysis. Exclusive reliance on the above is not advised. This information is not intended as a recommendation to invest in any particular asset class or strategy or as a promise of future performance. Note that these asset class and strategy assumptions are passive only – they do not consider the impact of active management. References to future returns are not promises or even estimates of actual returns a client portfolio may achieve. Assumptions, opinions and estimates are provided for illustrative purposes only. They should not be relied upon as recommendations to buy or sell securities. Forecasts of financial market trends that are based on current market conditions constitute our judgment and are subject to change without notice. We believe the information provided here is reliable, but do not warrant its accuracy or completeness. This material has been prepared for information purposes only and is not intended to provide, and should not be relied on for, accounting, legal or tax advice. The outputs of the assumptions are provided for illustration/discussion purposes only and are subject to significant limitations. "Expected" or "alpha" return estimates are subject to uncertainty and error. For example, changes in the historical data from which it is estimated will result in different implications for asset class returns. Expected returns for each asset class are conditional on an economic scenario; actual returns in the event the scenario comes to pass could be higher or lower, as they have been in the past, so an investor should not expect to achieve returns similar to the outputs shown herein. References to future returns for either asset allocation strategies or asset classes are not promises of actual returns a client portfolio may achieve. Because of the inherent limitations of all models, potential investors should not rely exclusively on the model when making a decision. The model cannot account for the impact that economic, market, and other factors may have on the implementation and ongoing management of an actual investment portfolio. Unlike actual portfolio outcomes, the model outcomes do not reflect actual trading, liquidity constraints, fees, expenses, taxes and other factors that could impact the future returns. The model assumptions are passive only – they do not consider the impact of active management. A manager's ability to achieve similar outcomes is subject to risk factors over which the manager may have no or limited control. The views contained herein are not to be taken as advice or a recommendation to buy or sell any investment in any jurisdiction, nor is it a commitment from J.P. Morgan Asset Management or any of its subsidiaries to participate in any of the transactions mentioned herein. Any forecasts, figures, opinions or investment techniques and strategies set out are for information purposes only, based on certain assumptions and current market conditions and are subject to change without prior notice. All information presented herein is considered to be accurate at the time of production. This material does not contain sufficient information to support an investment decision and it should not be relied upon by you in evaluating the merits of investing in any securities or products. In addition, users should make an independent assessment of the legal, regulatory, tax, credit and accounting implications and determine, together with their own financial professional, if any investment mentioned herein is believed to be appropriate to their personal goals. Investors should ensure that they obtain all available relevant information before making any investment. It should be noted that investment involves risks, the value of investments and the income from them may fluctuate in accordance with market conditions and taxation agreements and investors may not get back the full amount invested. Both past performance and yield are not a reliable indicator of current and future results.