Weekly Market Recap
Asia Pacific
17/01/2022
Week in review

U.S. average hourly earnings rose 4.7% y/y
U.S. retail sales fell 1.9% m/m in December
China CPI rose 1.5% y/y and PPI rose 10.3% y/y
Week ahead

China GDP, retail sales, industrial output
Eurozone CPI and ECB meeting
Japan exports and BoJ meeting
Thought of the week

Strong inflation and labor market data mean U.S. policymakers are increasingly seeing reason to support a further hawkish pivot in monetary policy. U.S headline inflation came in at 7.0% y/y, unemployment fell to 3.9%, and wage growth rose to 4.7% y/y in December, validating the consensus estimates of four rate hikes and a start to quantitative tightening before the end of this year. Powell commented that the economy "no longer needs or wants" the "highly accommodative" policy that fueled the U.S. economic recovery and suggested that "if we have to raise interest rates more over time, we will". The result of this hawkish rhetoric has been a been a sharp upward movement in the 10-year U.S. Treasury yield, having implications on both bond and equity markets. Bond markets will likely be challenged in a rising yield environment given thin spreads. Within equities, value stocks would benefit. Long duration equities and growth stocks will be vulnerable given higher discount rates in the short to medium term.
Time to tighten?
Percentage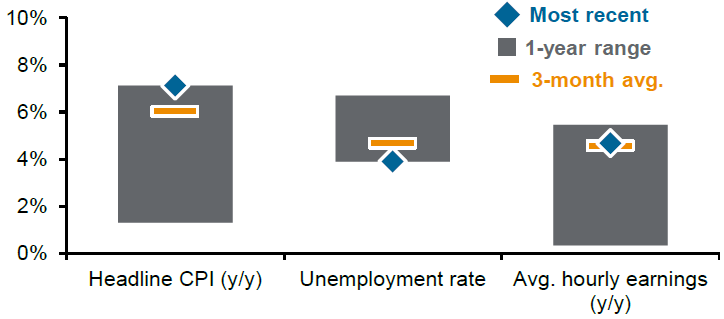 Source: FactSet, J.P. Morgan Asset Management.
Data reflect most recently available as of 15/01/22.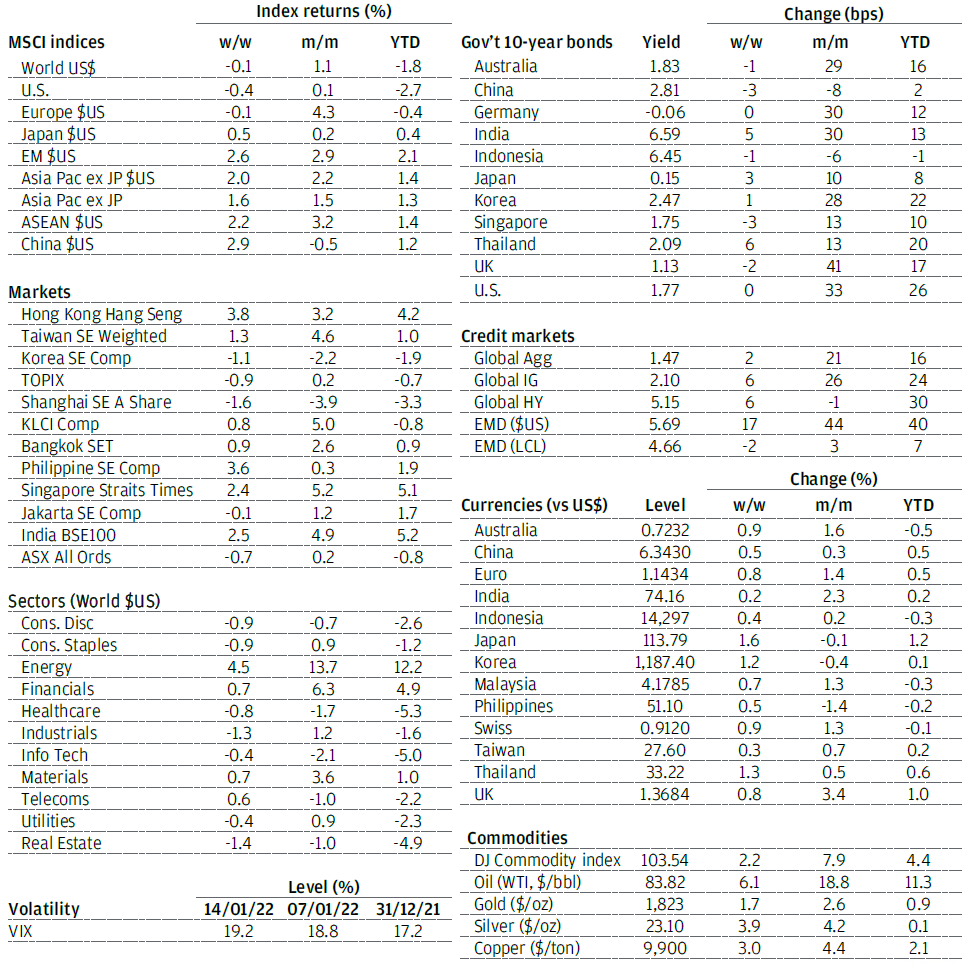 0903c02a82467a72