Key issues facing investors in China:
Should investors stay the course? Who will benefit from supply chain re-orientation? Are ESG considerations optional?
2021-11-12
We continue to believe that Chinese onshore equities, bonds and private markets can offer superior growth and income versus developed markets, with diversification and alpha opportunities that provide an offset to the higher volatility of its markets.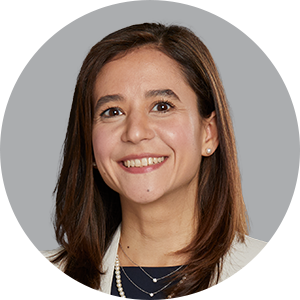 In response to a China-focused virtual conversation hosted by J.P. Morgan with fifteen endowments and foundations, Gabriela Santos, Global Market Strategist, elaborates on the investible landscape, shifting supply chains, advances in Environmental, Social, & Governance (ESG) and the opportunity for portfolio investment.
Will supply chains diversify away from China, and who are the winners?
After China joined the World Trade Organization in 2001, "Made in China" became the strategy for large multinationals seeking to minimize costs and maximize efficiency. Since then, however, there has been a re-think of this strategy for two main reasons:
Rising costs of production in China. Over the past 20 years, wages have been rising consistently in China. Based on International Labor Organization (ILO) data, real wages in China have grown much faster than those in G20 countries. As a result, China's average nominal wage in U.S. dollars is higher than other emerging economies in Asia. In particular, wages have gone up the most in low-wage and labor-intensive sectors like textiles, furniture and food processing (increasing over 200% in real terms from 2003-2013). As such, some production in these industries has already started to migrate to other countries in Southeast Asia with lower manufacturing wages and the ability to produce similar goods, with Vietnam emerging as the main beneficiary, but Malaysia and Thailand also participating given Vietnam's more limited pool of labor and logistics infrastructure compared to what China offered a few decades ago. In addition, Chinese manufacturing wages surpassed those in Mexico back in 2014, with some production destined for the U.S. moving to Mexico, especially since transportation costs are an additional factor to consider. This mainly includes the auto supply chain, as well as some consumer electronics.
Supply chain diversification spurred by the U.S./China "trade war" and the pandemic. Both events have challenged the notion that concentrating production narrowly in the most cost-effective place does not have its drawbacks. While the U.S. and China have not raised tariffs on each other's goods further since the first-stage trade agreement was signed in 2020, it is clear the competition between both countries will remain a fixture of the landscape and that globally countries are raising, rather than lowering, trade barriers in a more inward turn. In addition, the pandemic further highlighted the dangers of concentrating production of key inputs (such as semiconductors, pharmaceuticals and medical equipment) too narrowly in one place. While still too early to tell, it seems reasonable to expect companies to localize new capacity more, based on where the end consumer is located. As such, trade is likely to become more regional, between countries that have signed trade agreements with each other to lower trade costs. Important trading blocs seem to be formed aligned with big trade agreements like the Regional Comprehensive Economic Partnership (RCEP) involving 15 Asian countries (with prominent roles given to China, Korea and Japan); the Comprehensive and Progressive Agreement for Trans-Pacific Partnership (CPTPP), which involves 11 countries covering 13% of global GDP; and the U.S.-Mexico-Canada Agreement (USMCA).
Where does this leave China? Significant manufacturing capacity will likely remain in China, as companies shift their mindset from "Made in China" to "Made for China." Goods destined for the Chinese consumer will likely continue to be produced in China, with large multinationals continuing to expand their presence in the country in order to tap into the world's largest consumer market. An American Chamber of Commerce in Shanghai survey conducted between June 15 and July 15, 2021, showed that 72% of companies with production capacity in China have no plans to move production out of the country in the next three years. From China's perspective, it is also aiming to localize some of its own supply chains, especially key inputs such as semiconductors and other hard technology infrastructure. While not fully there yet, this is behind China's push for technological innovation in order to more fully control the supply chains of these key industries of the 21st century, with national security in mind.
While it is impossible for globalization to come to an end completely, it seems likely the direction of travel is for some more localized and regional supply chains with key winners along the way like Vietnam and other countries in Southeast Asia, as well as Mexico. To further maximize these gains, these countries will need to implement reforms in order to increase their attractiveness for multinationals.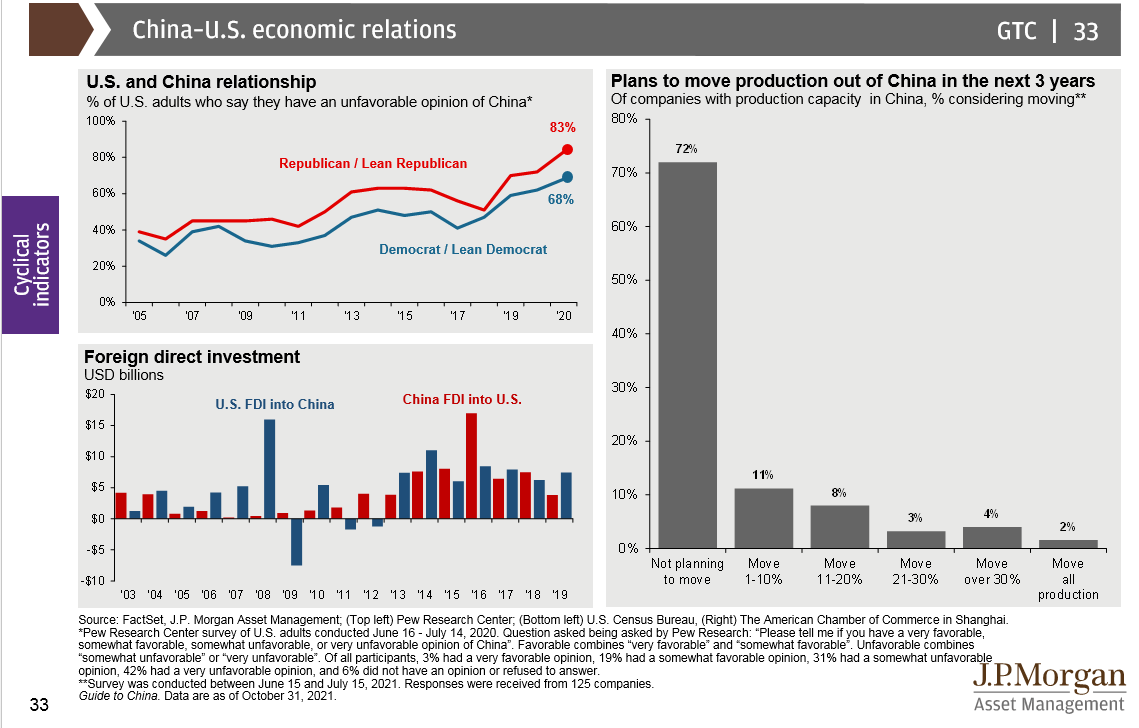 Is China now an ESG enforcer?
For many years, investing in China has meant a heavy focus on the "G" of ESG as a risk-management exercise. Indeed, it remains crucial to focus on private over state-owned enterprises and on having local analysts that can validate financial reports with an extra amount of due diligence versus other countries. However, it is now also essential to focus on the "E" and the "S" in China in order to do well in Chinese investments (in addition to doing good if aligned with investment mandates).
While China is perceived as starting from a low base in ESG standards and disclosure, it is traveling in a positive direction. Investors should keep in mind three main areas of change in China:
ESG disclosures and sustainable investing are increasing in China. ESG disclosures are now required for onshore listed companies in certain industries (thermal power generation, steel, cement, aluminum and mineral production), while voluntary disclosures have been increasing as well. In 2020, 86% of China Securities Index (CSI) 300 companies issued ESG reports, up from 49% in 2010. In addition, in order to finance its climate and social change ambitions, China has become a major issuer of green and sustainable bonds, now responsible for 12% of global green bond issuance, making it the world's third-largest green bond issuer. In 2020, China also made a remarkable entry into the social bond market with a USD 69 billion bond sale, so that China now accounts for 15% of the total social bond market worldwide.
China's decarbonization goals have near-term impacts with both losers and winners. China's goal of reaching peak emissions by 2030 and carbon neutrality by 2060 requires it to reduce CO2 emissions intensity per unit of GDP in several ways. The first is by putting a price on carbon. China's new emissions trading system (ETS) is already the world's largest. However, that likely won't be sufficient, in light of the European Union's carbon border adjustment mechanism. That gap, if not closed before 2023, will have to be paid for by Chinese steel, cement and aluminum manufacturers if they want to sell into Europe. The second way is by decreasing the share of fossil fuels in primary energy consumption. The industrial sector accounts for 65% of China's energy consumption. To mitigate the coming shock to the sector's margins during China's long transformation away from heavy industry, increasing energy efficiency and electrification will be key. Lastly, structurally changing the nation's energy mix will be necessary. While electrification can help reduce emissions in sectors where carbon intensity is hard to abate, a shift on the supply side from coal to renewable energy sources is needed imminently. Wind, solar, biomass and hydrogen are considered crucial to getting there.
Leaders are seeking to balance economic and social policy objectives. China now faces the challenge of balancing further growth with security, referred to as the goals of "common prosperity" and "quality development." In addition to environmental concerns, reducing inequality is a key area of focus. The share of national income going to the top tenth of the population, 42%, dwarfs the 15% share going to the bottom-earning half. As policymakers rebalance efficiency and equality in the economy, sectors such as internet, education, health care and real estate will likely face regulatory changes. China will also seek to promote "social" sectors able to enhance welfare, which should benefit industries such as biotech (for reasons of public health), cybersecurity (for consumer data protection) and insurance (for broadening financial access). Lastly, companies across sectors will be incentivized to demonstrate better governance of environmental and human capital issues.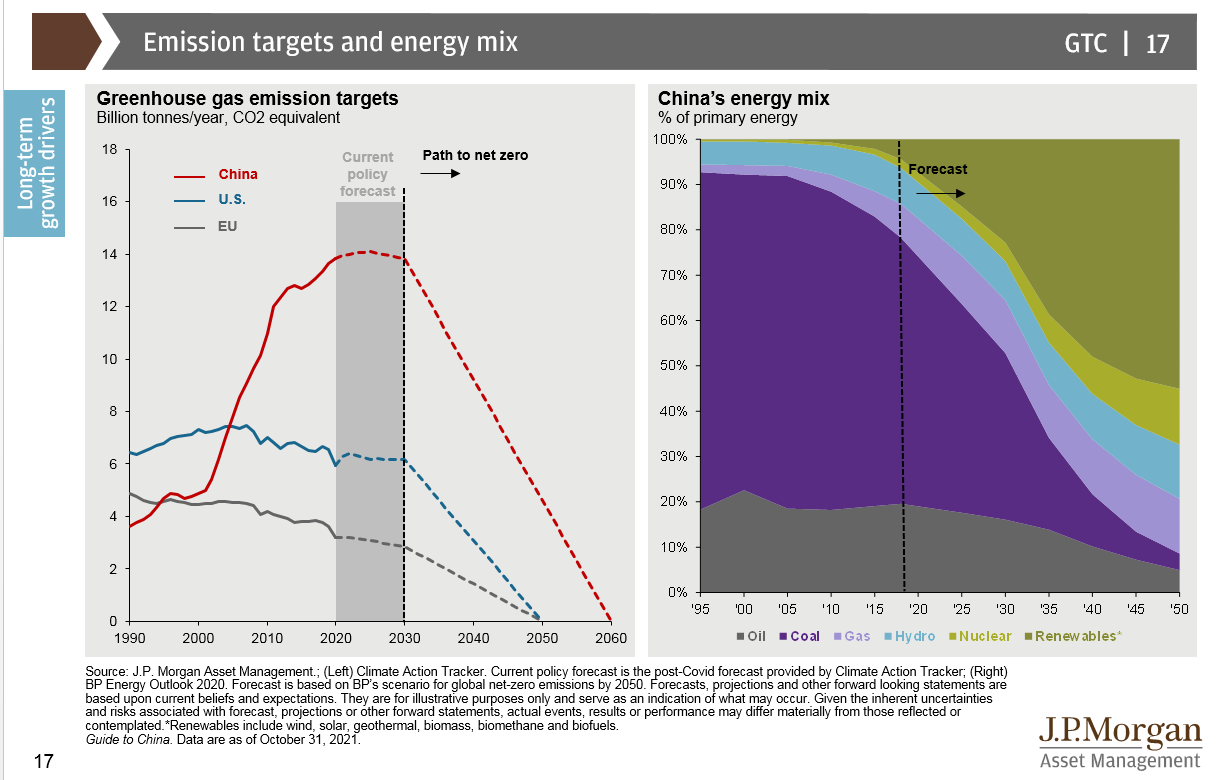 Should investors stay the course?
Yes, we continue to believe that Chinese onshore equities, bonds and private markets can offer superior growth and income versus developed markets, with diversification and alpha opportunities that provide an offset to the higher volatility of its markets. Chinese onshore assets are likely to be a key area of growth in global portfolios over the next decade given their potential to boost the risk-adjusted returns of a multi-asset portfolio. Risks do exist (such as geopolitics, liquidity, misunderstanding the pace of reforms and the balance between efficiency and equality), but we believe the rewards outweigh the risks.
With that said, this year's many regulations and reforms highlight the imperative of carefully understanding China. The many headlines this year are all pieces of a puzzle: the Chinese government's vision for the next phase of China's development. This includes a great focus on quality over the quantity of growth and on other policy objectives beyond only economic growth (such as deleveraging the economy, reducing inequality and environmental protection). In this new China, there will be sectors under pressure to varying degrees (such as residential property, private education, traditional energy, energy intensive industry and internet/app companies); but there will also be sectors under favor toward that the Chinese government will work to channel capital (such as domestic consumption, especially of services, hard technological infrastructure, renewable energy and electric vehicles). Throughout this year's reform period, capital market reforms have continued and are aimed at further developing and opening up onshore markets, highlighting the particular opportunities available in A-shares, local currency bonds, REITs, commercial real estate and venture capital.
This year's volatility is business as usual for investing in China. For select sub-sectors, recent regulations have derailed long-term fundamentals; however, for much of the Chinese investment universe, the long-term positive growth outlook has not changed, while "sell now, ask questions later" behavior has dragged down share prices as a result of a short-term hit to sentiment. It is key for investors to sift through the noise, identifying both risks and opportunities created during this period of volatility, with an eye to the long-term direction of Chinese markets.