The public sector globally will likely struggle to accelerate net zero efforts further, so the focus will increasingly shift to the private sector to build momentum.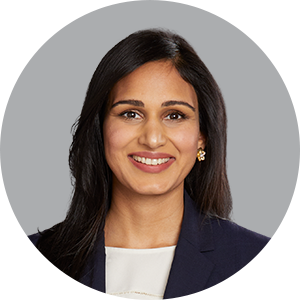 Listen to On the Minds of Investors
The U.N. Climate Change Conference (COP26) came to a close with some progress made towards global net zero ambitions, but considerable work left to do. Governments will need to come back to the table with more meaningful commitments by the end of next year, but several areas of the agenda garnered mixed success:
Financing – As highlighted in the chart below, developed nations have fallen short of their annual $100 billion financing goal to aid developing countries transition to net zero. Countries renewed this pledge through 2025, although it may not be accomplished until 2023.
Glasgow Financial Alliance for Net Zero (GFANZ) – 450 banks, insurers, and asset managers representing $130 trillion in assets have committed to accelerating the transition to net zero by 2050. This establishes climate as an important consideration in private sector financing, critical to facilitating net zero.
Coal – 40+ countries pledged to end investment in new coal generation. Although key coal users like the U.S., China, India, and Australia were absent from the pledge, all participants in the summit did commit to an eventual "phase down" but not "phase out" of coal, a significant acknowledgment of the climate challenges stemming from coal.
Methane – 100+ countries representing 70% of the global economy pledged to cut methane emissions by 30% by 2030. Although methane does not linger in the atmosphere as long as carbon dioxide, its warming potential is much higher, but the IEA estimates 70% of methane emissions can be avoided with current technology, and 45% could be done so at no net cost.
Deforestation – 140+ countries responsible for 90% of the world's forests pledged to halt and reverse deforestation by 2030. Nature-based solutions will be an important supplement to new technology in achieving net zero.
U.S.-China cooperation – The U.S. and China agreed to both do more to cut emissions this decade, a symbolic step forward from the world's two largest emitters.
Carbon pricing – An agreement on a framework around carbon markets was established, which could pave the way for more consistency in carbon trading and more stringency around carbon offsets.
Although some areas of the agenda were advanced, true progress may have been postponed to the end of 2022, when countries are expected to recommit or strengthen their net zero commitments, which currently still fall short of limiting global warming to 1.5 degrees Celsius. India has now committed to net zero by 2070 and China updated its commitment formally, but the U.S. is unlikely to further update its pledge to reduce emissions by 50% by 2030. Not only will securing new commitments be a challenge, but enforcement and clear implementation plans remain somewhat elusive.
Domestically, the U.S. could make strides ahead with funding for resiliency and $15bn in electric transport in the recent infrastructure package, and $555 billion proposed for clean energy tax credits and clean technology. While that is a start, the public sector globally will likely struggle to accelerate net zero efforts further, so the focus will increasingly shift to the private sector to build momentum.
Public and private climate finance by developed countries for developing countries
Billions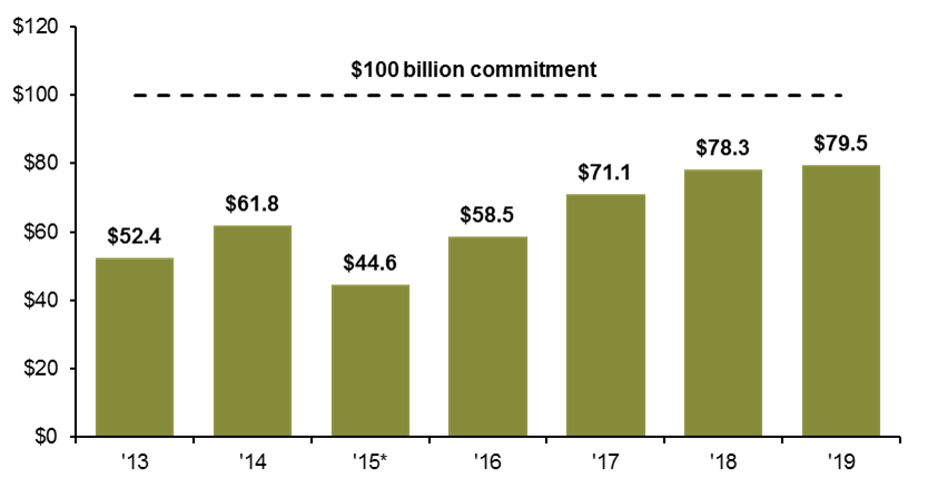 Source: OECD, J.P. Morgan Asset Management. OECD (2021), Climate Finance Provided and Mobilised by Developed Countries: Aggregate trends updated with 2019 data, Climate Finance and the USD 100 Billion Goal, OECD Publishing, Paris, https://doi.org/10.1787/03590fb7-en. *Mobilized private data not available for 2015. Data are as of November 18, 2021.
0906211811181024