Ultimately, it's policy not politics that has the most impact on the economy and markets.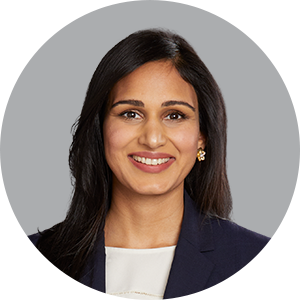 The midterm elections are less than six months away, and the prospects for Democrats to hold on to their majorities in Congress is slim. The Democrats have a five-seat majority in the House of Representatives and the Senate is split 50/50. In the upcoming midterms, 35 Senate seats are up for election, 21 currently held by Republicans and 14 held by Democrats. All 435 House seats are up for election, and the reapportionment and redistricting processes following the 2020 Census should favor the Republicans. Not only do the Democrats hold only a razor-thin majority in Congress, but also history is not on their side. The president's party has lost House seats in 17 of 19 midterm elections since World War II and Senate seats in 13 of 19, with an average seat loss of 27 seats in the House and three to four seats in the Senate. Additionally, midterms are often a referendum on the current administration, and the president's approval ratings are low. Therefore, divided government seems to be the most likely outcome.
Ultimately, it's policy not politics that has the most impact on the economy and markets. Despite recent renewed discussions on a stripped-down version of Build Back Better, the odds are against seeing significant spending or tax increases passed before the midterms. After the midterms, divided government is likely to drive political gridlock as there are few areas for bipartisan compromise. Recently improved budget numbers suggest that the debt ceiling won't become an issue before 2024, although a standoff leading to a government shutdown is quite possible in the new Congress. However, investors need not panic over divided government, as it is the most common political configuration. Through divided governments since WWII, the economy has grown at a 2.7% pace on average and market returns were 7.9%.
This underscores a critical point for investors: Don't let how you feel about politics overrule how you think about investing. Voters had very strong opinions about the prior two presidents, but average annual stock market returns during the Trump and Obama administrations were nearly identical at 16.0% and 16.3%, respectively, and well above the average over the last 30 years of 10.6%. Investors who allowed their political opinions to get the better of investment logic may have missed out on above-average returns during political administrations they didn't like.
Markets do not like uncertainty, so we typically see higher volatility and lower returns in the lead up to elections. However, election results provide the clarity that allows volatility to settle down and markets to settle up. Since 1942, median equity market returns in the first three quarters of midterm election years were -1%, 2% and 5%, respectively, but fourth-quarter returns jumped to 8%. In summary, history suggests investors shouldn't allow either political preference or political uncertainty to dictate their investment decisions.
Exhibit 3: Divided government does not hurt the economy or markets.
S&P 500 Price Index
Calendar year returns

Real GDP
Year-over-year % change, annual

Source: FactSet, Office of the President, J.P. Morgan Asset Management; (Top) Standard & Poor's; (Bottom) Bureau of Economic Analysis. Top chart shows S&P 500 price returns. Returns for 2022 are year-to-date as of March 31, 2022. Guide to the Markets – U.S. Data are as of May 31, 2022.